MUSIC: Featured Musician & Playlist*
Andrea Celeste - Nate Birkey - Ancient Future -
Drew Davidsen - CDs - Ragan Whiteside - Woody Shaw
---
Andrea Celeste - Singer, songwriter, lyracist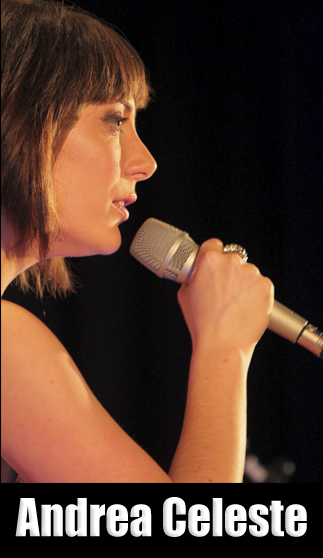 Andrea was born in Pontedera, Italy. She began studying classical singing and piano at an early age, and performed publicly for the first time when she was 11 years old. She received invitations to perform with "national and international Gospel projects and singers. In 2002 Andrea won a scholarship for the International Gospel Seminar in Castelbrando where she shared the stage with Mario Biondi and Cheryl Porter." In July 2007, Andrea started work on her fist solo album, "My Reflection", which was released in 2008. Upon its release, "My Reflection" achieved critical acclaim around the world. Her work "has been compared to such artists as Anita Baker, Diana Krall and Eva Cassidy." The entire CD was re-released for distribution in Taiwan, China, Hong Kong and Macao, and in June 2009 "My Reflection" was also published in Korea by the Label Enbluu (WorkSpace). In 2009 Andrea released "Enter Eyes" with the internationally acclaimed jazz pianist Andrea Pozza. In May of 2012, she released "Something Amazing," with the following coments, "we blended the amazing World percussions of Marco Fadda with the Jazz-Gospel touch of the greatest Dado Moroni and the groovy yet smooth bass lines of Lucas Bellotti ... The result is simply a sound that's unique and I'm crazy about it! My new original songs are the synthesis of the last three years spent touring, singing, recording and always searching for something… My emotions and feelings are free and I am ready to release them…" Andrea released "Something Amazing" (album) and "Born to Be Alive" (single) in 2012 and "Se Stasera Sono Qui" in 2013. Links: SoundCloud, Website, Facebook, Reverbnation and DC Bebop.
---
MUSIC US East -
---
Nate Birkey - Composer, trumpeter and vocalist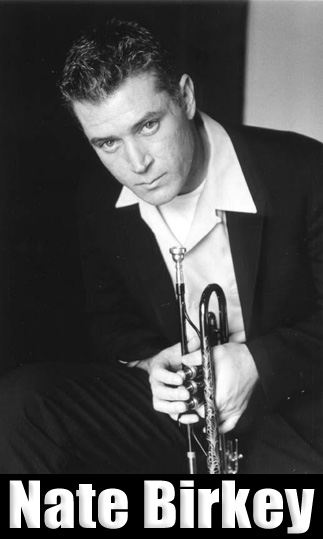 Nate Birkey - Composer, trumpeter and vocalist . Nate studied music at Berklee in Boston, Seattle Pacific University and the University of California Santa Barbara. For a number of years Nate was a "jazz presence" in Southern California and was referred to as a quintessential "west coast jazz musician". He performed with a number of groups before forming his own Quintet and moving to New York City. Over the years, he has contributed to and released a number of CDs. His Quintet released "Indelibly You" in 1998, "Mennonite" in 2001, "Ballads" also in 2001 and "Shortest Day" in 2004. All of Nate's efforts have received glowing reviews for his songwriting, composition, style of play and his singing. In 2008 Nate released "Almost Home" and "christmas" - "his first recordings made with his New York City quintet of saxophonist Sal Giorgianni, pianist Jim Ridl, bassist Tony Marino and drummer Marko Marcinko." Bob Agnew of the L.A. Jazz Scene writes, "Nate's subtle vocal and trumpet approach has often been compared to that of Chet Baker and Miles Davis respectively. A sound poised and assured, powerfully stark and spare, it creates an atmosphere at once solitary and electric." Nate released "Just A Closer Walk" in 2014, which is "a c ollection of hymns and spirituals live at St. Michael's Church in Isla Vista, California." Link: Website, Facebook, Sound Cloud, Reverbnation and YouTube page.
---
---
Ancient Future
Ancient Future is a large musical family of world fusion music ensembles led by scalloped fretboard guitarist Matthew Montfort. The group is dedicated to music termed by Matthew Montfort as "world fusion music". To date, Ancient Future is the world's first and longest running band dedicated to the creation many cultures, of world fusion music, which blends musical ideas from many different cultures. The music is described as being "contemporary sounds of jazz and rock with the irresistible rhythms of African, Balinese, Indian, Middle Eastern and South American percussion, the rich harmonies of Europe, and the beautiful melodies of Asia". Their music is "an exhilarating fusion of exciting rhythms and exotic sounds from around the globe". It is worth noting that all of the members of Ancient Future have studied with or performed professionally with "master musicians of many world music traditions, from Balinese gamelan director Made Gerindem to North Indian sarod master Ali Akbar Khan". Ancient Future is credited with having created "a musical world without borders". Link: Website, Facebook, Reverbnation and DC Bebop page.
---
---
Drew Davidsen - a multi-talented composer/guitarist
Drew is a classically trained cellist who studied at the Peabody Conservatory, but he was drawn from the classics by his ever growing interest in rock and jazz. He plays several instruments, but while in the Navy, he returned to the guitar, and that became his instrument of choice. During his career, Drew has been part of nearly 30 high profile projects. He has received high praise for his musical talents from his playing of urban jazz to his gospel music. Drew was named one of the "Ten Hottest New Guitarists" in Guitar Player Magazine's influential Reader's Poll. In 2008, Drew self-produced his first solo album, " This Journey". On the heels of the release of "This Journey", he wrote, recorded and released two preview tracks online. "Astro" and "Bounce", which were both well received, the tracks feature Dan Needham on drums, Gary Lunn on bass and pianist Jay Rowe. In 2009, Drew released " Around Again", which has attracted a lot of attention and good reviews. " We3Stringz" CD was released in 2010, " Spin Cycle" in 2011 and "True Drew" in 2013. Drew can be seen and heard at venues around the U.S. and numerous festivals. Links: Reverbnation, Facebook MySpace, Website, and DC Bebop page.
---
MUSIC CD ARCHIVE: ONECD
---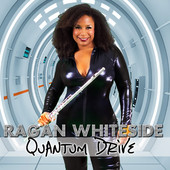 Ragan Whiteside Quantum Drive (2014) "Ragan Whiteside is best known to the smooth jazz community by her albums Class Axe (2007) and Evolve (2012). Now she takes off with her new album Quantum Drive (2014) in warp speed. The album features on selected tracks Bob Baldwin, Althea Rene, Bo Valentine, Patrice Rushen, Dennis Johnson and Frank McComb. This is the first album she made after her move from New York to Georgia. Releasing albums on her own label gives Ragan the artistic freedom to express herself in her music. Nevertheless it's the right music people can enjoy... Ragan Whiteside creates with Quantum Drive an enchanting and vibrant album, which can defy any competition with other flutists of smooth jazz. Respect for such a development." ~ Han-Bernd Hulsmann - smooth-jazz.de, Discography, Facebook, Reverbnation, YouTube and Website.
---
MUSIC DOUBLE CD ARCHIVE: DOUBLECD
---
Woody Shaw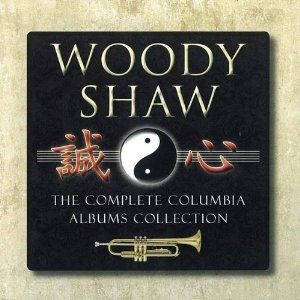 Woody Shaw - The Complete Woody Shaw Columbia Albums Collection (2012) "In 1976 Dexter Gordon decided to move back to US after few years in Scandinavia; he got already a contract from CBS records. Gordon started jamming at the Vanguard along with the Louis Hayes/Woody Shaw Quintet and after these live recordings was produced the beautiful double album Homecoming. Michael Cuscuna – the executive producer from Columbia – noticed already Woody's talent and genius on trumpet since the mid 70's: Cuscuna produced for Muse Records all Woody's albums starting from the beautiful The Moontrane in 1974." ~ Achille Brunazzi - JazzReview.com, Wikipedia, Youtube, Discography,
---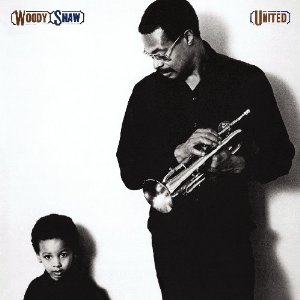 Woody Shaw - United (1981) "A new reissue series focusing on turn-of-the-1980s sides by the underappreciated Woody Shaw doesn't consistently illustrate why he's sometimes considered the last of the true innovators at the trumpet. But United certainly does. Shaw, playing in his last date as a leader for Columbia Records, marked his return to the purely straight-ahead style with a group that managed to keep up with his restless focus on innovation. If only just barely sometimes. United, long out of print, is part of a new series of Shaw reissues by Wounded Bird that also includes 1979's Woody III and 1980's For Sure! Among the featured sidemen on this 1981 date are trombonist Steve Turre, pianist Mulgrew Miller and drummer Tony Reedus. They give Shaw a chance to step up and just blow. And blow, my friends, he most certainly does." ~ Nick Deriso - All About Jazz