MUSIC: FEATURED MUSICIAN & PLAYLIST*
TOSIN - Kiku Collins - Lao Tizer -
MILCK - Sharón Clark -
CDs - BWB - Hiromi
---
MUSIC INTERNATIONAL
TOSIN - Drummer, Songwriter and Musical Producer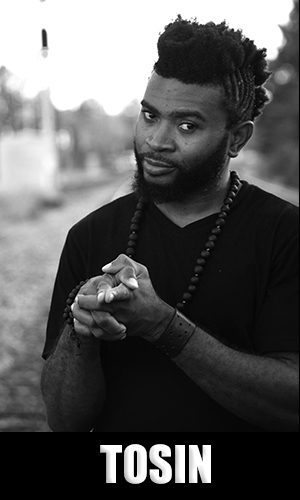 Tosin grew up in Nigeria. As far back as he can recall, he was drawn to music of various origins through his father's vast album collection, which included artists from around the world. Tosin's initial education in music started from consciously listening to those records, as well as reading the liner notes. His early attraction to music and its influence on him gave rise to a passion for the music of his homeland. Today, his music reflects these early roots. As a person of Pan-African viewpoint, Tosin professes that, "my music is a mixture of African rhythmic idioms and elements of jazz and blues, with lyrics of hope, love and human realities." In the mean time, Tosin is in the studio working on his next album." Tosin has appeared at the Percussive Arts Society's International Convention as both a clinician and a performer. He has received the Individual Artist Awards for World Music Compositions from the Maryland State Arts Council. Over several years, Tosin has been nominated for the Wammie Awards for "best world music instrumentalist" by the Washington Area Music Association. Tosin has appeared on the MTV's Realworld Show and Fox 5 News in Washington DC with his group, Afrikan Rhapsody. He "has released 4 albums (What's On Your Mind, 2006; Drum Monologue, 2008; Restoration, 2012; Life Begins, 2013). His most recent projects are some singles released in 2015 and 2016, which include an afro-jazzy remix of Pharrell Williams' "Happy". His band has performed, both as headliner and opening act, at various festivals and jazz venues. Tosin continues to develop his musical concept, teach and conduct workshops." Links: TosinBeats.com, SoundCloud, Reverbnation, YouTube DCB Musician feature page
---
MUSIC US East
Kiku Collins -Trumpet, Flugelhorn, Valve Trombone, Vocals, Actor, Songwriter.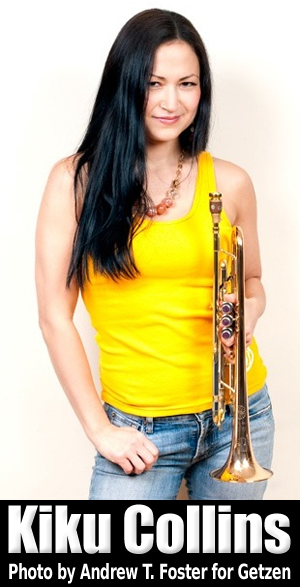 Kiku Collins, classically trained trumpet player at the prestigious Interlochen Arts Academy and Manhattan School of Music, found her way to a successful pop/jazz career, sharing the stage with many musicians - most notably with Beyonce (on trumpet and trombone) and Michael Bolton (trumpet and vocals). She has also been seen as an actor/musician in off-Broadway shows in NYC, as an on-camera actress in Television commercials, as well as heard on countless television and radio commercials and television shows. Kiku is a Getzen featured trumpet artist and "Freelance Trumpet Player who began playing the trumpet in the fifth grade in the footsteps of her older brother." Kiku has released two CDs. "Here With Me" (2007) and "Red Light" in June 2011. Links: Reverbnation, website, Facebook Fans page, CD Baby.com and DC Bebop page.
---
MUSIC US West
Lao Tizer, Keyboardist and composer
Lao is a "Best New Jazz Artist" nominee; a Yamaha-endorsed pianist and keyboardist. "TIZER" has performed at premier venues all over the United States and events worldwide. Lao has performed along side artists like, "Isaac Hayes, Boney James, Zappa Plays Zappa, Wayne Shorter, George Benson, The Commodores, The Rippingtons, Bruce Hornsby, Jethro Tull, and Spyro Gyra", and the list goes on. Lao's attraction to music was realized in his early childhood. He was drawn to the piano his parents bought for his sister, when he heard heard her playing. From age five to age nine, Lao "tinkered" with the piano until his parents "gave in" and allowed him to begin formal training. Once he bagan lessons, his natural talent for improvisation and composition blossomed. Lao self-produced and released his first three solo keyboard recordings while in high school. In 1997 he relocated to Los Angeles to pursue his musical calling, where he met guitarist Chieli Minucci, who was a strong influence and advisor. In 2001 Lao released his first CD titled "Golden Soul". In 2006 he recorded his second CD, "Diversify". In 2008, Lao created "TIZER", featuring "Chieli Minucci and international violin virtuoso Karen Briggs". In that same year, he produced his third album "Passages". Since the release of "Passages", TIZER has performed concerts on tour in Asian and African. In 2010, Lao released his fourth album "Tizer Live". "Downbeat," released in 2012, the first studio album by TIZER, a collection of 12 brand-new originals. TIZER can been seen and heard at concerts, festivals and in clubs all over the world. Check his calendar for a venue near you. Link: Facebook, Reverbnation, Website and DC Bebop page.
---
MUSIC BANDS
MILCK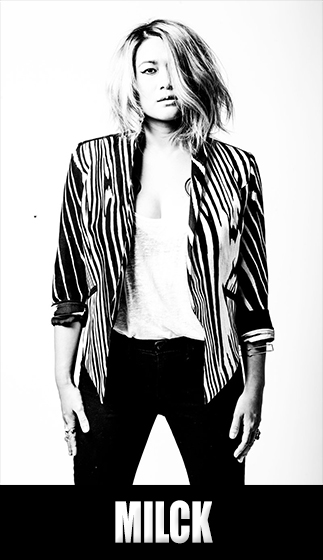 MILCK is Connie Lim's latest passion project. She officially launched it with a single ("devil devil") in 2016, which also aired on E! Network's show The Royals. Connie is "a songwriter, producer, vocalist, pianist, performer, and recording artist." In an interview, she was asked, "how would you describe your sound to someone who has never heard it?" To which she replied, "As a performing / recording artist, I go by the name of MILCK. That music is cinematic soul pop. It's dramatic, powerful, and yearning for a sense of freedom, healing, and hope. As a songwriter/producer/vocalist I am a super eclectic musician. For example I just released a deep house single with producer Fontaine Ivory. Previous to that I released a singer/songwriter track that I cowrote with Hayden Bursk, "Run Home to You". This song got placed on LifeTime TV's Movie Trigger Point. I produce and write for other artists, ranging from artists like soulful crooner Will Jay, to dark pop singer Mia Rashap, to indietronica project Lion-S." ~ Interview - traktivist.com. Links: Website, Facebook, Connie Lim (DC bebop)
---
MUSIC DC Scene
Sharón Clark - Vocalist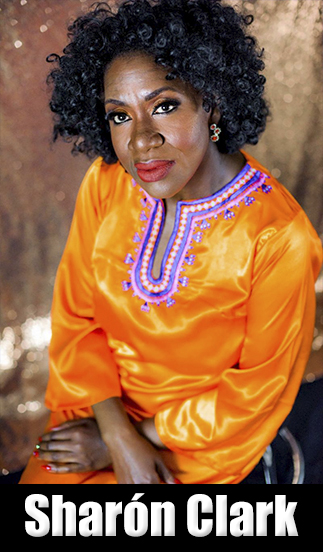 "Washington, D.C. standout Sharón Clark has brought festival and concert audiences to their feet across the globe. Her New York run drew raves from the NY Times and the Wall Street Journal, and she won New York's Bistro Award for Best Vocalist. Ms. Clark has made countless international tours, from Europe to Israel to Russia, where she has developed a major following. Ms. Clark won the Gold Medal and $10,000 top prize at the Savannah Music Festival's American Traditions Competition. She then took first place in the Billie Holiday Vocal Competition, which offers a $2,500 prize along with a featured appearance with the Baltimore Symphony. For her most recent recording, "Soulful Serenity," Ms. Clark teams up with long-time collaborator Paul Carr on tenor saxophone, along with Bruce Barth and Chris Grasso (piano), Herman Burney and Michael Bowie (bass), and Lewis Nash (drums). Her previous release, "Do it Again — My Tribute to Shirley Horn," drew raves and is on its third printing. Ms. Clark has performed as a featured soloist with the Duke Ellington Orchestra, Smithsonian Jazz Masterworks Orchestra, the Richmond Symphony, and the Baltimore Symphony. She performs regularly in New York at the Iridium and the Metropolitan Room and in DC at Blues Alley, the Kennedy Center, and Bethesda Blues and Jazz Club.  Clark has headlined the DC Jazz Festival as well as the East Coast, Mid-Atlantic, Cape May and Savannah music festivals. Both the Smithsonian Jazz Masterworks Orchestra and The Ludacris Foundation chose Ms. Clark to perform for their separate tributes to Quincy Jones. " ~ Website Bio Links: Website, Facebook, SonicBids, YouTube and DC Bebop page.
---
MUSIC CD ARCHIVE: ONECD

BWB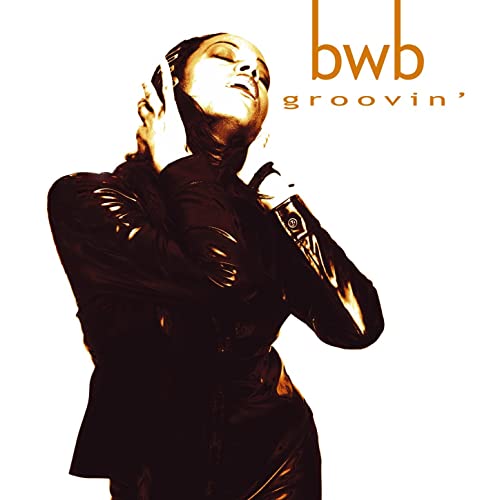 BWB - Groovin' (2002) "Combine smooth-jazz stalwarts Rick Braun, Kirk Whalum and Norman Brown, call the CD Groovin' and picture a woman in apparent ecstasy on the cover and you might think you're in for a fairly run-of-the-mill NAC experience. But there's something deeper going on. Although the setting is modern, the influences are late-'60s and early-'70s soul-jazz plucked from the CTI catalog, and the crack trio of keyboardist Ricky Peterson, bassist Christian McBride and drummer Gregory Hutchinson keeps the music honest." ~ Brian Soergel - JazzTimes.com, Wikipedia and Website
---
MUSIC CD ARCHIVE: DOUBLECD

Hiromi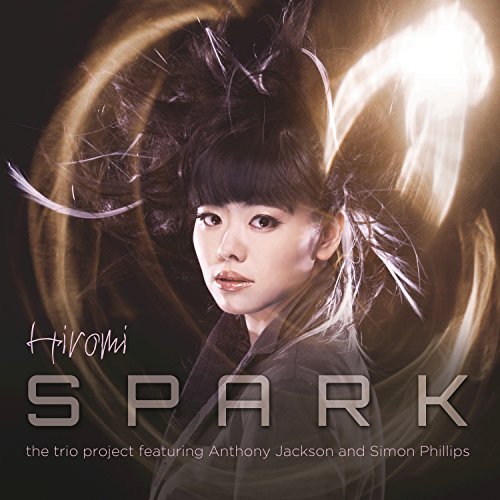 Hiromi - Spark (2016) "Japanese pianist and composer Hiromi is one of the more unpredictable, captivating talents in modern jazz. Her Trio Project with drummer Simon Phillips and contrabass guitarist Anthony Jackson, now into its sixth year, has matured into one of the most fluidly inventive on the scene. Spark, recorded over four days in October of 2015, is the group's fourth offering. Like its predecessors, it has a loosely connected thematic scheme. In this case, it's the spark of inspiration that leads to creation, risk-taking, spiritual connection, and development via an album-length dream sequence. The established hallmarks of the trio are abundant -- tight, twisting, turning, sometimes incendiary dialogue in constantly evolving themes and motifs that embrace everything from post-bop to proggy rockisms to funky soul-jazz." ~ AllMusic.com , CD Discography and Website.
---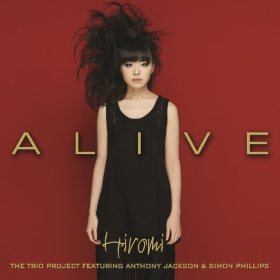 Hiromi The Trio Project - Alive (2014) "Ahmad Jamal nailed it when he observed, "Hiromi has discovered her own genre, and continues to pursue it with great sensitivity, energy, and dazzling virtuosity." As time passes and her experience grows, Hiromi has not only become a better player, but a better listener. Compare the tasteful understatement of 2014 version of Hiromi onthe elegant "Firefly" with the frenetic, bug-on-a-hot-stove of 2004's "Kung-Fu World Champion" and the difference is like that of night and day. Dare we call Alive the dreaded "F" word? Fusion? Yes, we can and yes we should because this is most definitely and unashamedly jazz fusion. Even without the electric guitar of John McLaughlin, or the arsenal of synthesizers employed by Herbie Hancock, The Trio Project is a legitimate inheritor of the legacy left behind by Joe Zawinul, Wayne Shorter and Jaco Pastorius when Weather Report called it a day." ~ Jeff Winbush - All About Jazz
---
MUSIC CD ARCHIVES:
DOUBLECD - SINGLES - ONECD