MUSIC: Featured Musician & Playlist*
Elijah Jamal Balbed - Sal La Rocca - Larry Mitchell -
Russ Hewitt - CDs - Carmen Lundy - Manu Katche

---
Elijah Jamal Balbed - Saxophonist, composer
Elijah is a native of Washington, D.C. In a Washingtonian Magazine article, he said he first wanted to become a martial artist, but in high school his enthusiasm and interest was captured by his desire to play music. He immersed himself in the pursuit of music as a career and the fruit of his efforts were realized. "In 2007, Elijah earned a Maryland Distinguished Scholar award, an Overall Best Soloist award in the Maryland Band Director's Association Big Band Festival, and a Best Soloist award at the 2008 Festival Disney Jazz competition." Elijah was recognized for his abilities by the Washingtonian Magaine in 2009, and twice by the Washington City Paper, which in 2010 named Elijah "Best New Jazz Musician" and then in 2013 the paper named him "Best Tenor Saxophonist." In an interview on JazzCast, he says he began taking private lessons from Saxophonist Paul Carr while attending Albert Einstein High School, and with the encouragement of his private tutor and school teacher, Joan Rackey, he began taking his music more seriously and decided to actively pursue a musical career as a life goal. Links: Website, Reverbnation, Facebook Bandcamp, SoundCloud, and DC Bebop page.
---
---
Sal La Rocca - Bassist, composer

Sal is originally from Seraing, Belgium, near Liège. He was first a Rock guitarist, but switched to the bass as his instrument of choice after hearing (for the first time) music by several jazz greats. After switching, he taught himself how to play by the age of 23. Over time, he become one of the most "in demand" double bassists in Belgium and in the European theater. Starting in the mid 80's, Sal has toured and performed with a wide array of musicians on the European continent. The 90's saw him expanding his presence with world tours. His list of celebrity musicians he performed with continued to grow, adding well known names like Lee Konitz and Toots Thieleman to his musical resume. During his career, Sal has recorded on numerous albums. In 2003, he released his first album "Latinea". Around this time, Sal became the official bassist of singer Anne Ducros, playing, recording and touring with her group for several years. In 2007, he became the bassist for pop rock group Vaya Con Dios. Sal participated in both a European and world tour with the group. In 2010, he was bassist for the Steve Grossman Quintet performing at the Dinant Jazz Night Festival. In 2011, he joined the Gregory Houben Quintet. Sal met American singer Denise King through French pianist Olivier Hutman. They formed a trio that performed in what is referred to as the Benelux States (Belgium, the Netherlands and Luxembourg) and France. In 2013, Sal released his second album "It Could Be The End" (featuring a number of original compositions) through Igloo Records. Sal can be experienced live with his, and other groups at numerous world venues. Links: Website, Facebook, Reverbnation, SoundCloud, YouTube and DC Bebop.
---
MUSIC US East -
---
Larry Mitchell - solo artist, sideman, songwriter and music producer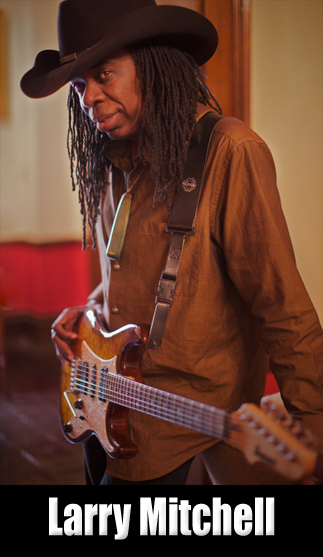 Nate Birkey - Composer, trumpeter and vocalist . Larry is a "self-taught" guitarist, and one article says he "started playing guitar at age 9, after his Mom threw his drumset out the window." Her action paired Larry with the guitar. His mastery of the guitar won him the New York City "Limelight guitar solo contest (Twice!), in both 1986 and 1987. Larry's expertise garnered recognition, from which he was chosen to tour with Spanish/Italian artist Miguel Bose in 1989. Larry released his first (self-titled) "Larry Mitchell" CD in 1990 on the Grude BMG label. He was a feature guitarist in 1991 on Ric Ocasek's "Fire Ball Zone" Cd and can be seen performing on the "Rockaway" music video from the album. In 1999 Larry was awarded the San Diego Music Awards "Best Pop Jazz artist". He has numerous endorsements, with the most notable being Ibanez Guitars, D'Addario Strings, and DiMarzio Pickups. Since the release of his debut CD, "Larry Mitchell" (1990) , he has released several other guitar instrumental albums over the years. Mind Body Soul (1993), Escape (1995), Temptation (1996), Insatiable (1999), Sonic Temple (2008) and Rhythm of Life (2013). Links: Website, Facebook, Reverbnation, NAMM Show, Discography, YouTube and DC Bebop page.
---
---
Russ Hewitt - Guitarist, songwriter
Russ has been playing guitar since he was eleven. He said he used to do whatever his older brother would do, so when his brother began playing guitar, he picked it up as well. When he was 14, his brother gave up playing and sold him his equipment, and it was at that point he seriously pursued his love of music. Russ said he spent his "formative years learning rock and heavy metal through guitar tabs, videos" and anything he could "get his hands on." A lot of his favorite rock players from that time were also into classical guitar, which introduced him to the style. This eventually lead him to pursue and receive a degree in Classical Performance from the University of North Texas. Russ explains his style of play is "not true flamenco, jazz, Latin jazz, Cuban or Brazilian, but a fusion of styles, sometimes combined together simultaneously. Russ has released two of his own CD's Bajo el Sol (2008) and Alma Vieja (2011). Russ is working on a few projects, which will be released in the near future. Links: Reverbnation, MySpace, Facebook, Website and DC Bebop page.
---
MUSIC CD ARCHIVE: ONECD
---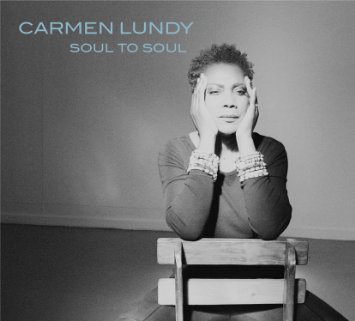 Carmen Lundy - Soul To Soul (2014)
"Carmen Lundy began her professional career in Miami, FL as a jazz vocalist and composer when there were very few young, gifted and aspiring jazz vocalists on the horizon. Over four decades later, Ms. Lundy is celebrated throughout the world for her vocal artistry and is highly regarded for her jazz innovation. Her latest 13 Track release is entitled "Soul to Soul" and was released in 2014. She has several albums to her credit and has had several Top Ten albums on JazzWeek ("Jazz and the New Songbook-Live at The Madrid", "Come Home", and "Changes") and a #3 spot on Billboard's Jazz Chart for 23 weeks with her debut album "Good Morning Kiss". Among her other awards and recognitions, especially rewarding was Miami-Dade's County Office of the Mayor and Board of County Commissioners proclaiming January 25th "Carmen Lundy Day", along with handing Ms. Lundy the keys to the City of Miami." ~ Cyrus Rhodes - indiemusicdigest.com and Website
---
MUSIC DOUBLE CD ARCHIVE: DOUBLECD
---
Manu Katché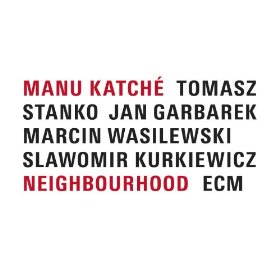 Manu Katché - Neighborhood (2006) "Neighborhood, Manu Katché's ECM debut, is full of wonders. The drummer is joined by his old comrade Jan Garbarek (saxophone) and Tomasz Stanko (trumpet), as well as Marcin Wasilewski (piano) and Slawomir Kurkiewicz (bass), who are part of Stanko's quartet. The band creates music full of small epiphanies and the seductive warmth that is typical of the works of Miles Davis and Keith Jarrett. It is no surprise that Katché really knows his trade, since for the last 25 years he has been an in-demand drummer for people like Gabriel, Sting and Jan Garbarek, to name but a few. His apparently simple and nonpretentious playing has earned him respect as one of the best drummers in the world. " ~ NENAD GEORGIEVSKI, - All About Jazz, Discography, Website, and Facebook page.
---

Manu Katché - Third Round (2010) "World class drummer Manu Katché continues to pursue a second musical career as a bandleader with his third ECM release (and fourth overall) on Third Round. His second ECM Playground was warmly greeted here when it first appeared three years ago, and his label debut was quite good, too, so we were eager to see if Katché could make it three for three. Third Round isn't an abrupt departure from the spacious, subtle European jazz of Playround or Neighborhood, but it is a marked progression." Pico - All About Jazz