MUSIC: FEATURED MUSICIAN & PLAYLIST*
Joe Washington III - Destani Wolf - Adrian Xavier Band -
Earl Carter - Raymond d'Huy -
CDs - Nicki Parrott - Euge Groove
---
MUSIC US East
Guitarist, Joe Washington III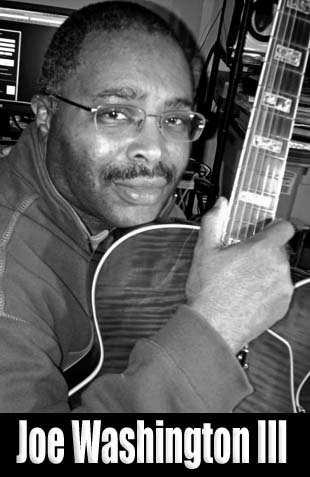 Joe was born and raised in Chicago, Illinois. He was a Chicago Police officer for 11yrs. Started playing guitar under the direction of a local teacher by the name of Jack Cecchini, who he believes is still teaching on the north side of Chicago. He studied with a classical with a classical guitarist by the name of Paul Herman at the Chicago Music Conservatory, and the Chicago Musical College. Says he has done some minor studio work, notably "with a great jazz guy by the name of Bobby Irving". Joe sat in on an album by a singer named Susan Osborn (produced by Bobby Irving), and he has played with a number of small groups and bands over the years locally. Joe says "the one thing that has drawn me to jazz and the guitar would most assuredly be my dad, who unfortunately passed away last year, however he's the one who purchased my first guitar and my first jazz guitar album, "Movin' Wes" by the late great Wes Montgomery, and that album and albums by George Benson, Kenny Burrell, Pat Martino, Pat Metheny, Ronny Jordan, Earl Klugh and many, many more has made me crazy for jazz. At this stage of my life, I guess more than anything I want to play, but I want to play with guys (and gal's) who want to play, and truly appreciate the only true American music heritage, Jazz and all that goes along with that statement". Links: MySpace Music, Fandalism, YouTube and DC Bebop page.
---
MUSIC US West
Destani Wolf - singer. songwriter
Destani has been singing since the age of two, when she sang along to songs her parents played on their stereo. Her love of music and performing shaped her journey through life and has taking her to many countries to share her talents. She is an awarding winning singer / songwriter. Some of her songs have been featured in several films. Destani's solo and group performance career continues to grow. "Destani Wolf offers impeccable vocal prowess as a conduit for spiritual awakening on her latest EP 'PEEK AWAY'. Drawing on nuances of Blues explored as part of her musical foundation, this collection of six (6) brand new songs finds the Berkeley raised songstress arriving at an evolved take on her signature soul-step. Take one listen to her emotionally powerful and melodic vocals, through songs laden with orchestral-strings such as on "Nothing but the Best" or "Peek Away", there's no mistaking the SOUL in her DNA. On 'PEEK AWAY', soaring soundscapes underlay the interwoven retro-futurism of nu soul and 70s funk on "Why Should I Stay" and "Uprising (Do-it!)", making her 6-pack solid. Including a true dedication of love "Your Love for me" which won The 2015 Independent Music (Pop Vox) Award in the love category. 'PEEK AWAY' EP gives the listener a chance at hope, an outlet to cope and a positive window into beginning to be healed." Links: Website, Reverbnation, Facebook, Sonicbids, YouTube, SoundCloud, Bandcamp, LastFM, Jango and DC Bebop page.
---
MUSIC BANDS
Adrian Xavier Band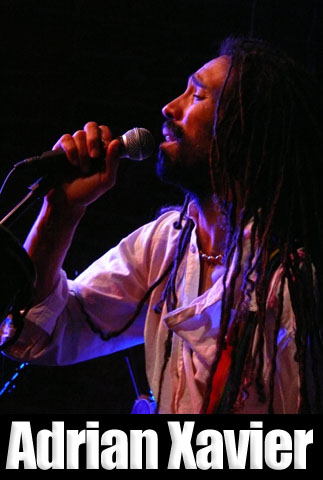 With Adrian Xavier on Lead Vocals, Guitar & Percussion. Born in Seattle, he grew up surrounded by the music played by his father, a radio DJ, in the 80's. Adrian's musical background gave rise to an environment which allowed him to create songs that appeal to a broad cultural range of people. Adrian has been a performing artist for more than 20 years and has shared the stage with many well known musicians. While a member of the "Pure Water Band", they opened for "The Wailers (of Bob Marley fame) and also for the famous Jamaican ska and reggae musician Jimmy Cliff. Adrian formed the "Adrian Xavier Band" in 2000, and has been performing in and around Seattle, various cities in the state of Washington and touring the world. He has three CD's on CD Baby: "R-Nature" (2004), "Adrian Xavier Band Live" (2006) and "Miracle" (2008). Links: Reverbnation, Facebook, Website, and DC Bebop Page.
---
MUSIC DC Scene
Earl Carter - Guitarist, songwriter, arranger and producer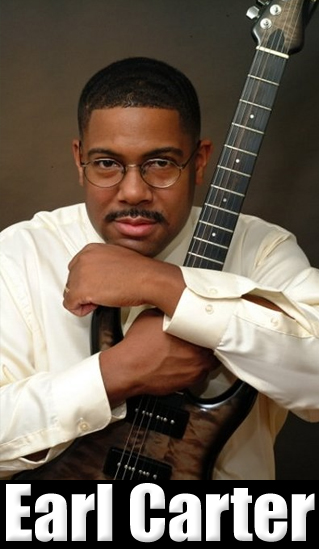 When Earl was 11 years old he bought a couple of books and began teaching himself to play the guitar. At 15 years old he began learning to play saxophone and performing in the school band, marching band and jazz ensemble. His bio says he practiced both "diligently" but eventually chose the guitar to be his main focus. He was a member of the "14 Karat" band and later played with "EU", recording music on the soundtrack of Spike Lee's "Do The Right Thing" movie soundtrack. In "1999 he laid several guitar tracks for many artists at Diddy's New York City recording facility, 'Daddy's House'." Earl has performed with many groups and played many styles of music from dance/go-go to jazz. He has been a studio musician, co-produced dialogue recordings for motivational speakers and sports stars, and he has performed with a host of local and world-renowned artists. To name a few, he has performed with Bobby Lyle, Marcus Johnson, Jaared, Alyson Williams, Nick Colionne, Bob Baldwin, Michael Lington, Angela Bofill, Regina belle, Gerald Veasley and opened for Pieces of a Dream, Spyro Gyra, Bona Fide and many others. He released "My Paradise"(2007), "X Project" 2009. Two EP's in 2011 "Yeah Mon" and "Summertime", and his "Welcome Back Carter" album in 2013, all of which can be purchased on CD Baby. Links: Website, Private Music Lessons, Reverbnation, CD Baby.com and DC Bebop page.
---
MUSIC INTERNATIONAL
Bass player, composer-songwriter, Raymond d'Huy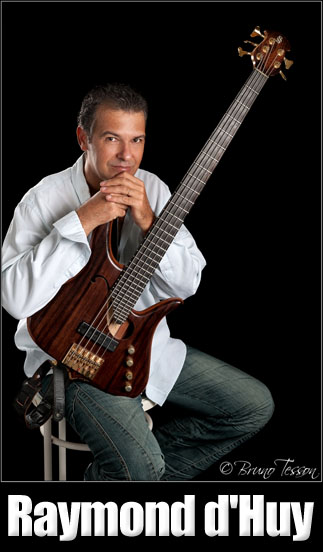 Raymond is a self-taught bass player born in Guadeloupe (French West Indies). He began playing guitar at the age of seven after his brother Philippe introduced him to the instrument. Since this first exposure, he has discovered the beauty of music and art as an expression of a free human being. Raymond is Co-founder of the Caraibe Jazz Ensemble, he has been performing on the Guadeloupe scene since 1978. In 2007 Rayond released his lastest album entitled "MesTissages", which is also a word game meaning "interbreeding". The album is a mix of "different rhythms such as Biguine, Mazurka, Gwo Ka sounds, Latin-Jazz and much more". Recorded with long-time friends, " MesTissages" is a subtle "musical rainbow, a texture of different influences blend together in one great mix". In 2009, Raymond and his band opened for SMV (Stanley Clarke, Marcus Miller and Victor Wooten) at Abymes. The band then formed the trio, "Alchimik's", and released a self-titled album. Their musicwas well received in the Caribbean and also on Martinique. In 2012, Raymond released, " Bikabass". The bass centric CD, which features a compilation of music performed during Raymond's career, from the Caribbean Jazz Ensemble, through his performances with groups and trios. Raymond can be heard performing at venues on Guadalope. Links: Bandcamp, Facebook and DC Bebop.
---
MUSIC CD ARCHIVE: ONECD

Nicki Parrott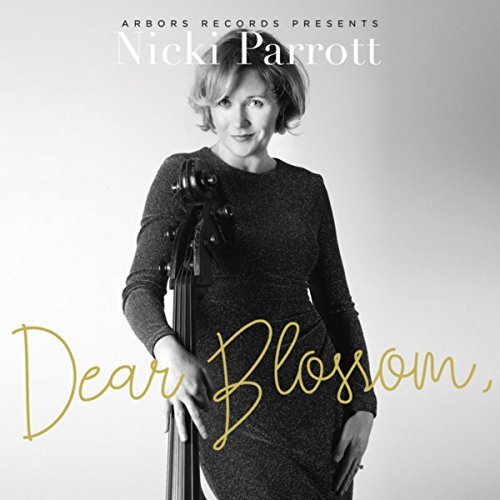 Nicki Parrott - Dear Blossom (2017) "This Arbors CD is vocalist/string bassist Nicki Parrott's interpretation of songs associated with late vocalist/pianist Blossom Dearie. It's interesting to compare and contrast these two talented vocalist-instrumentalists. They both have unique, clear vocal delivery and subtle tones. Both the late Ms. Dearie and Ms. Parrott have lots of YouTube presentations that are easily searchable. So, one can easily find and compare. For those not familiar with Nicki's musical history, here's a brief summary. She is native Australian who came to the U.S. and studied bass with Rufus Reid. Vocalization came later when she was regularly featured for about a decade with Les Paul's Monday night sessions. Paul was intrigued with her vocalizing and encouraged her." ~ Norman Vickers - Jazz Pensacola, Website, All About Jazz and Facebook
---
MUSIC CD ARCHIVE: DOUBLECD

Euge Groove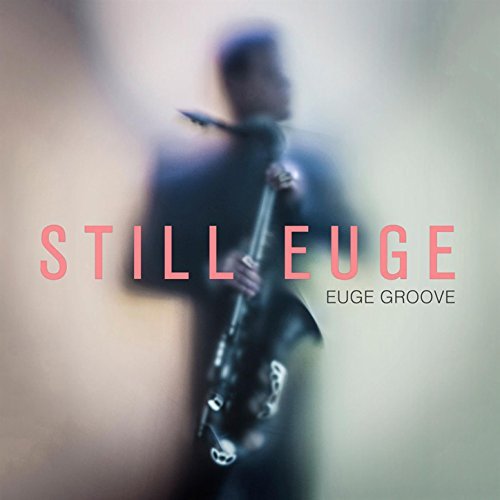 Euge Groove - Still Euge (2016) " Euge Groove is back with his tenth album and his fifth for Shanachie Entertainment. His new album Still Euge (2016) is a commitment to his musical roots, the genre with which he is grown and his own person as professional musician... When spiritual loveliness is a tone, then Euge Groove hits it right on the opening Twelfth Night. His soprano sax sounds like a joyful singing bird, completely unbridled, no compromising, but exuberant in its transgression. The title song takes off with a jamming B3 before Euge blows his tenor sax. Making old school to something new or carrying the flame of jam into the future is his intention. " ~ Smooth-Jazz.de, Website, Facebook, Wikipedia and YouTube.
---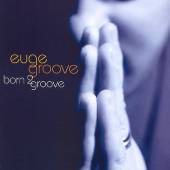 Euge Groove - Born 2 Groove (2007) " Co-produced once again by Groove and Paul Brown, Born 2 Groove shows the saxophonist's creativeness is only getting better with age. Sure, there are the trademark Euge-isms: the saxophone growl, the sustained note at the beginning of a song. But it's the omnipresent hooks and the inspired soloing that make it a top-notch smooth-jazz sax CD. It's nigh impossible not to bump into R&B sax CDs at each turn, and Born 2 Groove is the rare bird that's smooth but based on rock, pop and, yes, gospel. "Slow Jam" is a highlight, a dizzyingly beautiful ballad on par with a gem titled "Last Song" on his debut CD in 2000. And the title track is a barnburner on par with his most exhilarating uptempo hits: "Get 'Em Goin'," "Livin' Large" and "Rewind." Two vocal tracks that-get this-actually belong on the CD are stellar. Ollie Woodson's well-worn vocals are captured on Al Kooper's blues-gospel lament "I Love You More Than You'll Ever Know," which Donny Hathaway sang the hell out of. Woodson does the same. And underused vocalist Jeffrey Osborne teamed with Groove for the original "Baby If You Only Knew (What I Could Do)," a 1970s soft R&B-type scorcher suitably dressed up in 2007 fashion." ~ Brian Soergel - JazzTimes.com.
---
MUSIC CD ARCHIVES:
DOUBLECD - SINGLES - ONECD