MUSIC: Featured Musician & Playlist*
GG Amos - Lena Seikaly - Arno Haas -
Bill McGee - CDs - Dr. Lonnie Smith - Akiko Tsuruga
MUSIC US West
GG Amos - Vocals / Lead Guitar (Gibson SG Custom)
- Born and raised in Sacramento, CA, GG is described as "A riveting blues, soul and funky jazz guitarist / vocalist with a distinctive, expressive style.. focusing on the west coast blues style— a blend of blues, jazz, funk & latin elements. Her guitar playing and voice are both fluid and lyrical. Concert halls, nightclubs, roadhouses, restaurants, festivals, parties, wineries, weddings and wakes.. she's played them all. Soul jazz has increasingly become a bigger part of her repertoire." GG has performed with such legends as John Lee Hooker, Guitar Shorty, Jimmy McCracklin, Lowell Fulson, Johnnie Heartsman, Karen Lawrence, Duffy Bishop, the great KokoTaylor, Sista Monica, Elvin Bishop and Tower of Power vocalist Lenny Williams to name a few. GG can be heard performing with "The Delta Wires" band at venues and festivals in and outside the San Francisco area. GG can be seen and heard performing at The Saloon in San Francisco every Tuesday. Links: Website, Facebook, SonicBids, Reverbnation and DC Bebop page.
---
MUSIC DC Scene
Vocalist Lena Seikaly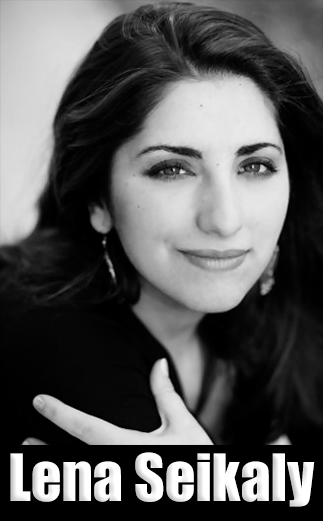 Lena is a native of Falls Church, Virginia. She is the regular singer for several traditional jazz, swing dance, straight-ahead, Latin jazz and fusion groups in the D.C. area, and has appeared at numerous national and international festivals and venues. Her sound is immediately reminiscent of the great jazz vocalists mixed with the interpretive ingenuity of bebop and modern jazz, while peppering influence from her Arabic heritage. She has had the pleasure of working and studying with some of the world's top names in jazz, as well as classical voice (she is a classically trained mezzo-soprano) and Arabic music. Lena released her first solo album, "Written in the Stars", a collection of standards and original compositions in 2009, "Lovely Changes" in 2011 and "Looking Back" in 2013. Lena can be found entertaining in numerous venues and music festivals in the DC area. Links: Website, Reverbnation, Facebook and DC Bebop page.
---
MUSIC INTERNATIONAL
Saxophonist Arno Haas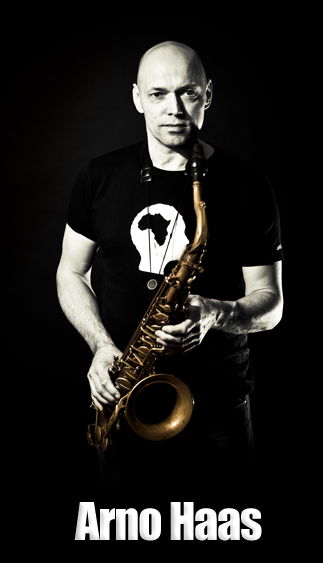 Arno was born in the Black Forest region of Germany. While growing up he nurtured a musical curiosity, which became a life commitment to the pursuit of music. In pursuit of his interest, he joined his schools music club, where he participated in various band projects. This gave rise to thoughts of becoming a "professional musician." He received real life experience with being a musician while serving a year in the Air Force Music Corps/Karlsruhe. He says, "this experience was one reason for my decision to become a professional musician." He studied and graduated from the Swiss Jazz School at Bern (Switzerland). While in school, he met "the master of the Blues, Sidney "Guitar Crusher" Selby, and was chosen to perform with the Cadillac Blues Band from Fribourg for 10 year tour. "During his musical career, Arno has played with "various bands and musicians such as Franco Ambrosetti, Peter Herbolzheimer in Jazz, or with the (ex-Rolling Stone) Mick Taylor, Paul Kuhn, with the Duke Ellington Orchestra, Joo Kraus, Ack van Rooyen, Nikolas Simion, Peter Herbolzheimer, Tom Novy, Nubya, Göla, Sandra Studer, Maya Brunner, Polo Hofer, Lokua Kanza, Henri Dikongué, Wolfgang Haffner, James Moody, Thomas Stabenow and many others. Since 2009 he has been a member of the Stuttgart Jazz Orchestra. The collaboration with Wolfgang Dauner and Helen Schneider started through this Orchestra." He released his first album, " Magic Hands," in 2013 to good reviews. Arno's latest CD released October 22, 2015 is titled, " Back to You," featuring 7-times Grammy winner Al Jarreau on the track titled "Lucky Chance," and singer Evelyn Kallansee from the Dutch band Tristan featured on "When Love Is Real". Arno performs in many venues in Europe and worldwide. Follow him through his links: Facebook, Website and DC Bebop page.
---
MUSIC US East
Bill McGee - Trumpeter, songwriter, arranger, producer, educator, musical mentor and quintessential musician.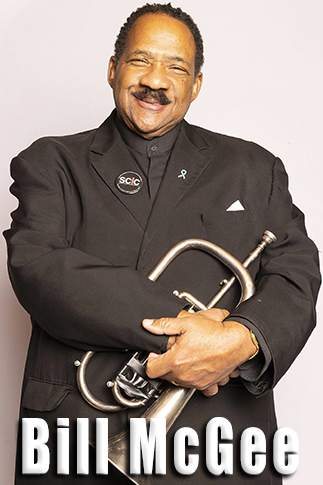 Bill McGee - Trumpeter, songwriter, arranger, producer, educator, musical mentor and quintessential musician. Originally from Richmond, Virginia, Bill comes from a family of musicians. His grandfather was a former educator and became a top selling gospel music recording artist and pioneer. Bill became an educator and he is noted as being a top trumpet man in the music industry for well over thirty years. His musical credits are numerous. Bill performed with Evelyn "Champagne" King. He worked as a member of the New York based studio horn section "Chops". His group recorded all of the Sugar Hill Records rap classics (before samplers took over). He played lead trumpet on many of the original rap records by "Grand Master Flash, The Sugar Hill Gang, The West Street Mob and Sequence (Angie Stone) He also played lead trumpet on albums by The O'Jays "Out In The Real World," Leon Huff "The Right Stuff," Patti Labelle, The Stylistics, and McFadden and Whitehead. Bill performed as a musician with Lou Rawls and Ray, Goodman, and Brown (The Moments.) After many years of recording behind the scenes for others, Bill decided to begin recording his own CD's. On these CD's you'll find what he calls the 804 Jazz All Stars, and in Bill's words, "essentially the best musicians and singers that Virginia has to offer". Many of whom have their own outstanding professional discographies and track records. Links: Website, REVERBNATION, SmoothJazz.de, Last.FM, YouTube Discography and DC Bebop.
---
MUSIC CD ARCHIVE: ONECD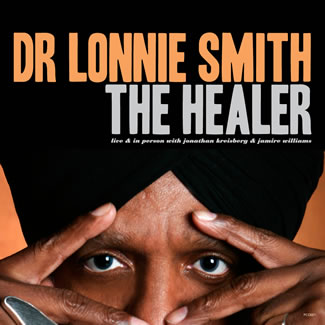 Dr. Lonnie Smith - The Healer (2012) "Dr. Lonnie Smith has always addressed organ traditions on his own terms. He seems to intentionally avoid clichés and marketplace trends, preferring instead to chart his own course, so it's beautifully ironic that he's become something of a trendy figure-to-follow for the jazz-meets-jam crowd. While Smith recently attained septuagenarian status, he shows no signs of developing a conservative crust or going musically gentle into that good night. The Healer, culled from material recorded at the 2011 Lamantin Jazz Festival in Hungary and a date at New York's Jazz Standard in early 2012, is brimming with the bold, bizarre and beautiful." ~ Dan Bilawsky - All About Jazz, Website, Facebook, Wikipedia.
---
MUSIC CD ARCHIVE: DOUBLECD

Akiko Tsuruga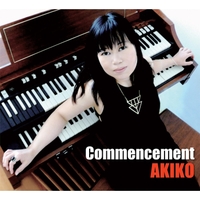 Akiko Tsuruga - Commencement (2014) "Akiko's release "Commencement" is a dangerously engrossing piece of recording artistry that fits right in to the vibrant Hammond organ scene with an intuitive sense of groove and impressive style. Add guitarist John Hart's rich, soulful lines and the interactive drumming of Jeff Hamilton and one has a powerhouse trio that is ready to take you on a varied journey that never releases its grip on your attention and bristles with good vibes." ~ Rick Erben - KIOS 91.5FM, Website, Wikipedia, YouTube, Discography.
---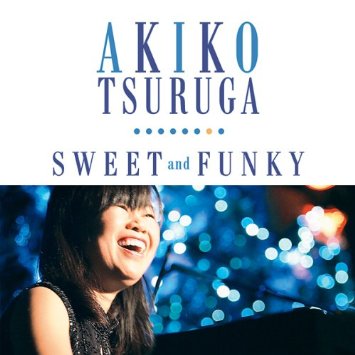 Akiko Tsuruga - Sweet and Funky (2007) "Get down, watch out and dig what pours forth from the Hammond B3 organ as played by Akiko Tsuruga. The possessor of a million dollar smile and a stage presence that makes one glad to be in the audience, Tsuruga is a killer player. Sweet and Funky is a pure mainstream release representing the organ trio tradition that is steeped in the blues and swings like crazy. Together with her band mates, guitarist Eric Johnson and drummer Vincent Ector (along with percussionist Wilson "Chembo" Corniel), Tsuruga plays four standards, two older pop tunes and four originals. Having been fortunate enough to see her live (playing behind Lou Donaldson), the evidence is clear that Tsuruga is even hotter in person than what is laid down on the record. When fronting her own band, she positively melts the stage. "

~ Budd Kopman - AllAboutJazz.com