MUSIC: FEATURED MUSICIAN & PLAYLIST*
Ronny Smith - Sacha Boutros - Sao Paulo SKA Jazz -
Wayne Wilentz - TOSIN -
CDs - Grace Kelly - Mariah Parker
---
MUSIC US East
Guitarist, Ronny Smith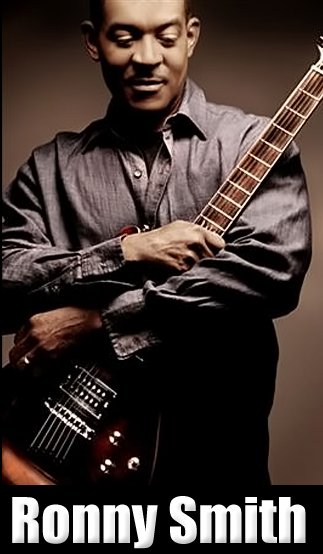 Guitarist Ronny Smith, Originally from Baltimore, Maryland. Ronny is a self-taught musician who began learning to play the guitar, by ear, while strumming along to songs he heard performed by musicians such as Wes Montgomery, Joe Pass, and George Benson, at age 12. These musicians represented his greatest influence while growing up and their presence can be heard in Ronny's smooth style. Through out his time in college, he played in school jazz bands. In his senior year he enlisted in the Army and became a member of the U.S. Army Band, touring extensively in the United States and Europe. During his musical career, Ronny has performed on stage with the famed Motown singing group, the Marvelettes and also with drummer and Philadelphia jazz icon Bobby Durham. He had the opportunity to share the stage with R&B singer and actress, Melba Moore who performed with the U.S. Army band. "He has recorded with some of the top session musicians of the Nashville and California scene, including John Hammond (Player A), Gary Lunn (Peter Cetera), Pat Coil (Michael McDonald), Craig Nelson (Ben Tankard), and Dan Needham (Euge Groove), Scott Martin (Quincy Jones) Andy Martin (Gordon Goodwin's Big Phat band), Stan Martin (Quincy Jones)." Ronny has recorded six CD's. His first, "Long Time Comin" (2001), "Laid Back" (2002), "Got Groove" (2006), "Simply Stated" (2007), "Just Groovin" (2009) Links: Website, Facebook, Reverbnation and DC Bebop page.
---
MUSIC US West
Sacha Boutros - pianist, singer. songwriter
A native of San Diego, California, Sacha is trained in classical music and Bel Canto opera, and has a four octave range. She sings pop, jazz, and Latin jazz and speaks and sings fluently in several languages. Her bio says, Sacha's "passion for music resides in her writing and singing of Jazz". Notably, Sacha was introduced by Frankie Laine (at his 90th birthday party) as his "Ingénue". "She's also opened for and performed with Patti Austin, James Moody, Red Holloway, Karrin Allyson, Julio Iglesias, Marvin Hamlisch, Chubby Checker,Ann Hampton Callaway, Patti Page, Kay Starr, and so many others." Sacha was introduced on Red Holloway's "Something Old Something New" album recorded in 2008 and released in 2009. She released her first CD, "Simply Sasha" in 2008 on CD Baby. The album was "— a mix of standards and originals touching on jazz, Latin jazz, bossa nova, swing, and pop, and sung in five languages (English, Spanish, Italian, Portuguese, and French) —" The CD featured original songs and several classic and contemporary jazz standards. It "was nominated for two Los Angeles Music Awards as" Best Latin Vocal" for her original song, "Amor Imposible," and "Best Vocal," and hit number seven on the Japan music charts." "Sacha Live in Hawaii" was released in 2011. It was recorded during a visit to Hawaii at the Waikiki Hawaii Public Radio Atherton Studio. In 2013, she released "Sacha: NY After Dark," which features "Terell Stafford on trumpet and flugelhorn, a rhythm section of Peter Washington (bass) and Lewis Nash (drums), guitarist Peter Sprague, and pianist John Di Marino, along with percussionist Tommy Aros." Sacha records, writes and performs jazz in local and national venues. Links: Website, Reverbnation, Facebook, Sonicbids YouTube and DC Bebop page.
---
MUSIC BANDS
Sao Paulo SKA Jazz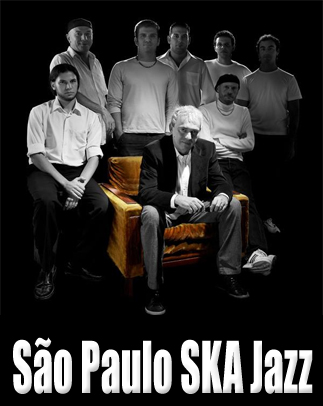 Founded by musician and composer Marcelo Calderazzo. The band is Marcelo Calderazzo (acoustic and electric bass), Renato Guizelini (guitar, mandolin and guitar), Ramon Montagner (drums), Sidney Ferraz (piano and keyboards), Manu Falleiros (baritone sax, tenor and high), Marcelo Pereira (baritone sax, tenor and flute), Gabriel Stampfli (trumpet) and André "Porão" Gomes (trombone). "South America's ska scene started developing in the mid-1980s. South American ska bands typically play traditional ska rhythms blended with strong influences from Latin music and rock en Español. São Paulo SKA Jazz ebmraced the musical style to entertain the people and to pay respect to Jamaican rhythm. To these rhythms, the band adds the sophistication of jazz to create their own unique sound. Links: Reverbnation, Website (BR), YouTube, Facebook and DC Bebop page.
---
MUSIC DC Scene
Wayne Wilentz - Pianist and bandleader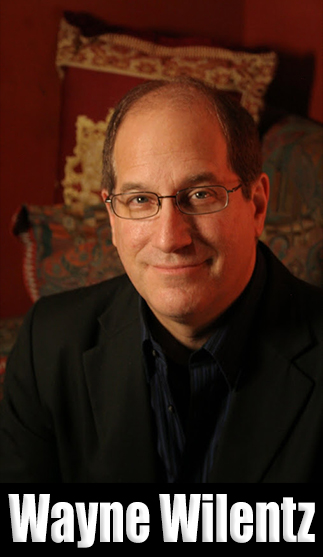 Wayne is originally from New York, moved to the DC area in 1989 and has played Brazilian Jazz in the nation's capitol since then. Before coming to DC Wayne was a keyboardist and composer for the '80's funk band "SKYY", and received a gold record commemorating their #1 Album "Skyy Line" on Salsoul Records. During his career he has performed with such famous R&B acts as Carl Gardner's Coasters, The Shirelles, The Marvellettes, and Jimmy Norman. Since moving to the DC area, Wayne has recorded on a number of CD's, many of which he co-produced. In 2004, Wayne released his first compilation of original material entitled "Break of Dawn". It featured vocals by four of DC's finest jazz singers, Pam Bricker, Patrick Desantos, Nicki Gonzalez and Steve Washington. Over the years Wayne has done many sessions for ESL Music and Thievery Corporation, and can be heard on remixes by them. The Wayne Wilentz Quartet released Recordar E Viver (2008) on CDBaby.com. Wayne performs regularly in the DC area. Check his calendar for coming performances. Links: Website, Reverbnation, Facebook, YouTube, and DC Bebop page.
---
MUSIC INTERNATIONAL
TOSIN - Drummer, Songwriter and Musical Producer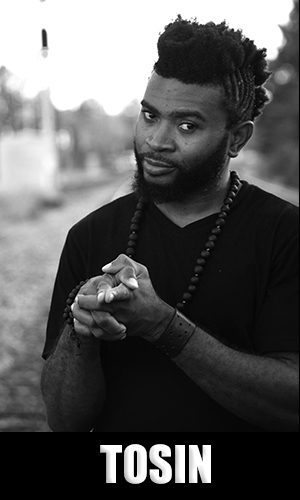 Tosin grew up in Nigeria. As far back as he can recall, he was drawn to music of various origins through his father's vast album collection, which included artists from around the world. Tosin's initial education in music started from consciously listening to those records, as well as reading the liner notes. His early attraction to music and its influence on him gave rise to a passion for the music of his homeland. Today, his music reflects these early roots. As a person of Pan-African viewpoint, Tosin professes that, "my music is a mixture of African rhythmic idioms and elements of jazz and blues, with lyrics of hope, love and human realities." In the mean time, Tosin is in the studio working on his next album." Tosin has appeared at the Percussive Arts Society's International Convention as both a clinician and a performer. He has received the Individual Artist Awards for World Music Compositions from the Maryland State Arts Council. Over several years, Tosin has been nominated for the Wammie Awards for "best world music instrumentalist" by the Washington Area Music Association. Tosin has appeared on the MTV's Realworld Show and Fox 5 News in Washington DC with his group, Afrikan Rhapsody. He "has released 4 albums (What's On Your Mind, 2006; Drum Monologue, 2008; Restoration, 2012; Life Begins, 2013). His most recent projects are some singles released in 2015 and 2016, which include an afro-jazzy remix of Pharrell Williams' "Happy". His band has performed, both as headliner and opening act, at various festivals and jazz venues. Tosin continues to develop his musical concept, teach and conduct workshops." Links: TosinBeats.com, SoundCloud, Reverbnation, YouTube DCB Musician feature page
---
MUSIC CD ARCHIVE: ONECD

Grace Kelly
Grace Kelly - Mood Changes (2008) "Grace Kelly has surprised the jazz world with her immense talent, even though she is still only in her teens. She has already received high praise from Phil Woods and Lee Konitz (the latter of whom appeared on her last CD). Kelly's fifth CD under her own name features her on alto, tenor, and soprano saxophone plus vocals, while she composed four songs and wrote all of the arrangements. Her enticing approach to the standard "Comes Love" utilizes a catchy vamp with overdubbed alto and soprano, producing a fresh approach to a standard that is often played with little imagination." ~ AllMusic.com, Website, Wikipedia and Facebook
---
MUSIC CD ARCHIVE: DOUBLECD

Mariah Parker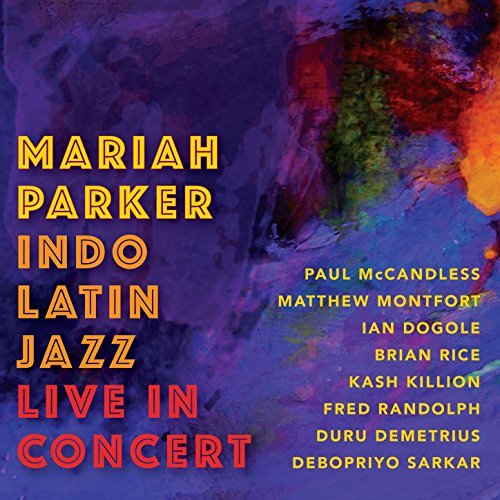 Mariah Parker - Indo Latin Jazz Live in Concert (2017) "Traditional Indian music, various Latin styles and contemporary jazz have negotiated an unlikely but productive friendship in the Indo Latin Jazz Ensemble, a periodically convened combo of top Northern California jazz and world music players led by pianist Mariah Parker. She reunites the unit for Live in Concert (Ancient Future.com Records, 2017), a collection of smartly imagined original tunes that touch on range of cultural influences but never push connections. You'd expect nothing less from a cast a master musicians whose credits range from Wynton Marsalis to Sun Ra to Bolivian pan flute maestro Gonzalo Vargas." ~ David Becker - AllAboutJazz.com, Website, Facebook, Reverbnation and DC Bebop.
---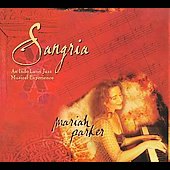 Mariah Parker - Sangria (2009) "This is the impressive solo CD debut of a pianist-composer known primarily for her performances with the longtime Marin world music group Ancient Future. Parker, who worked with Mickey Hart on his "Planet Drum" project when she was completing her music degree at UC Santa Cruz, describes her style on this eight-track instrumental album as Indo Latin jazz. And just as the Spanish drink sangria is a blend of wine and brandy and other flavors, "Sangria" is a fusion of Indian classical music with Latin sounds and Middle Eastern rhythms. Parker has studied with Latin jazz pianist Rebeca Mauleon, developing a sensuous, sensitive style that she brings to an East/West jazz fusion that has been explored in some form or another by some of the greats in jazz, including Buddy Rich, Yusef Lateef, John Coltrane and John McLaughlin. " marinij.com.
---
MUSIC CD ARCHIVES:
DOUBLECD - SINGLES - ONECD