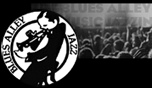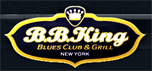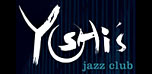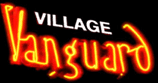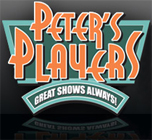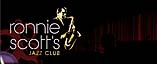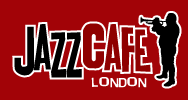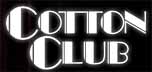 ---
Musician

---
Featured this week,


Lena Seikaly - Jazz vocalist - Lena is a native of Falls Church, Virginia. She is the regular singer for several traditional jazz, swing dance, straight-ahead, Latin jazz and fusion groups in the D.C. area, and has appeared at numerous national and international festivals and venues. Her sound is immediately reminiscent of the great jazz vocalists mixed with the interpretive ingenuity of bebop and modern jazz, while peppering influence from her Arabic heritage. She has had the pleasure of working and studying with some of the world's top names in jazz, as well as classical voice (she is a classically trained mezzo-soprano) and Arabic music. Lena released her first solo album, "Written in the Stars", a collection of standards and original compositions in 2009, "Lovely Changes" in 2011 and "Looking Back" in 2013. Lena can be found entertaining in numerous venues and music festivals in the DC area.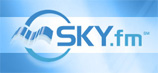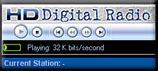 ---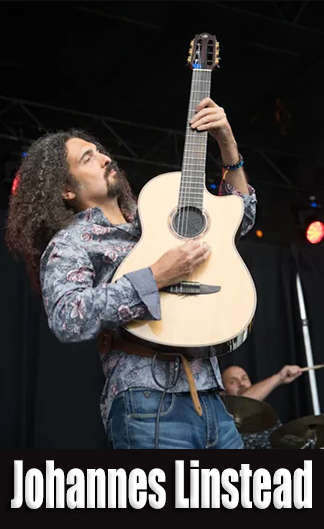 Johannes Linstead - guitarist, singer, songwriter and multi-instrumentalist - Johannes is from Toronto, Canada and is an award winning "World Music" multi-instrumentalist. He plays guitar, piano, mandolin, bouzouki, bass, wood flute and various percussion. He is "recognized internationally as one of best selling guitarist/composers in the nouveau flamenco genre". While growing up, Johannes and his parents spent a lot of time traveling to Spain, Latin America and the Caribbean. Because of his father's interest in Spanish culture, it had a strong influence in all their lives. His mother taught Latin dance. While traveling with his parents in the Caribbean, Johannes was drawn to the music of the islands. He taught himself Spanish and Latin dance. His interest in learning the music lead to his befriending a number of island musicians, which began his musical journey towards learning to play. From his bio: Influenced deeply by the journeys he experienced as a youth, Johannes states: "The integration of the many cultures I have experienced, from Spain, to the Caribbean Islands, to Latin America, have moved me to create new rhythms and sounds. Experiencing these cultures - not just the music but also the people's everyday triumph over adversity - is what inspires my music." Links: MySpace, Facebook, Website, Reverbnation and DC Bebop page.
---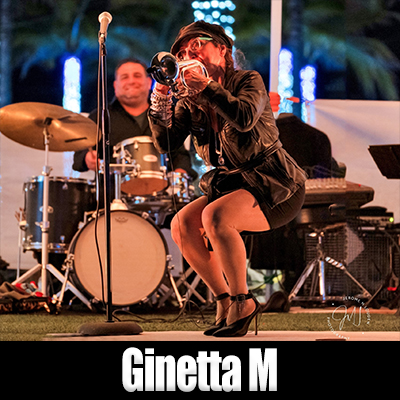 Ginetta Minichiello (Ginetta's Vendetta) - Trumpeter, vocalist, composer and bandleader. Ginetta says she is an "Italian Gypsy, born there", but came to the U.S. when she was a baby. She began playing trumpet in the third grade at age eight and says "I knew right then that I loved music and the stage!!!" Looking back, she also says "now mind you, I'm only 5 feet tall now... back then I was a little tiny thing. When the music teacher asked what I wanted to play, I said 'Trombone', and he said 'your arms are too short'. Short arms and providence led Ginetta to the trumpet. "Ginetta is an alumnus of North Texas State University where she studied and played most styles of music ranging from classical, jazz, blues and pop to Cumbia, Salsa, Merengue and Funk. She has studied music and been taught to play by trumpet masters Marky Markowitz, Spanky Davis, Ted Curson, Howard McGhee and Allan Colin, to name a few. Over the years Ginetta and her horn have performed with many well known entertainers. She has shared the stage with the Neville Brothers, Charles Neville, Jimmy Buffet, "Tone, Tony, Toni", "two tons of fun", Albert Collins, The Holmes Brothers. "The Boo Radleys", The Phantom Band (Haitian Compa band), Blue Boy (Trinidad Calypso star) and numerous Salsa legends. Ginetta has 3 Billboard world songwriting awards for 3 of her original songs. She received the Ascaplus Award for songwriting, which is awarded yearly and the soul-patrol future Legend of Black Music Award. She also received the Music Liberty Initiative for NYC Musicians, after 9/11. Links: Website, Reverbnation, Facebook, YouTube and DC Bebop page.
---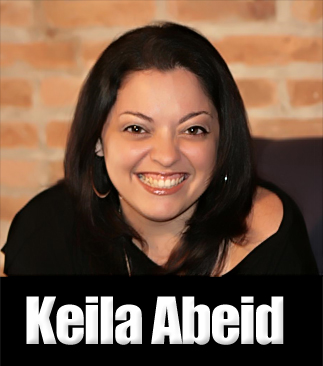 Keila Abeid, Singer, Songwriter - Keila is a native of São Bernardo do Campo in Brazil. She began singing at her church when she was six. Since her early beginning, she has studied many styles and types of music. She attended both the Fundação das Artes and ULM (São Paulo Universidade Livre de Musica), two of the most important music schools in Brazil. After performing as a solist in Theatro São Pedro, on a tribute to Elis Regina, she began singing Brazilian music and jazz with her quartet. She performed in the main houses of São Paulo beside great musicians like Filó Machado, Itamar Collaço, Rogério Botter Maio, Débora Gurgel among others. She participated in a tribute to Elis Regina, together with other singers such as Silvia Maria, Adriana Godoy and the great Fátima Guedes. In 2008 she created and performed the concert "No Balanço Pilantragem", a tribute to singer Wilson Simonal. Later in that same year she was invited to participate in André Madi's show, in Sesc Santana, where she shared the stage with Marcelo Mariano and Adriano Trindade. In 2009 Keila organized her trio, with her on vocals, Fábio Leandro on piano and Filó Machado on guitar. In 2009 she also launched a project to complete her first CD titled "Muito Prazer" which in Portuguese has double meaning, "Too much pleasure" and "Nice to meet you". Keila is producing a new CD with the musical direction of Fábio Leandro. Links: MySpace, Facebook, Website, Reverbnation and DC Bebop page.
---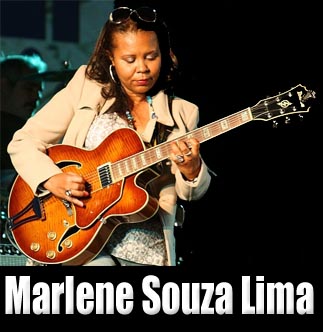 Marlene Souza Lima, Guitarist - Marlene was born in Rio de Janeiro, but grew up in Brasília when it became Brazil's new capital. Her father was a saxophonist and her mother a music lover so music has always been part of her life. Marlene started playing the guitar when she was a teenager. She studied music at the prestigious "School of Music of Brasilia" learning to play from several famous Brazilian guitarists. In the years following her studies, she performed in theaters, bars of Brasilia and Goiânia with several instrumental groups, but notably with the "Loga'Ritmo" band, the "Maracatu Banda", and the big band "Popular Brasilia Orquestra". A gifted guitarist herself, she has continued to perform in many venues in Brasilia. She also teaches "violão and guitar at an institute "The Plant of Sounds Course of Music" in Brazil. In 2011, Marlene has released her first CD, "My Way", which will soon be available online. Links: MySpace, Reverbnation, Facebook, YouTube and DC Bebop page.
---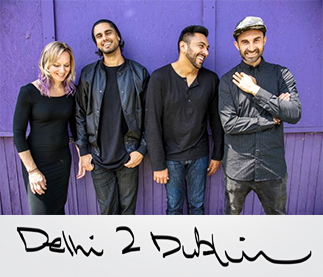 delhi2dublin - Tarun Nayar: tabla, electronics, backing vox; Sara Fitzpatrick: fiddle, vox; Sanjay Seran: lead vox, dhol; Ravi Binning: dhol, tabla; Andrew Kim: sitar, guitar are delhi2dublin. They performed for the first time at a concert at the Vancouver Celtic Festival in 2006. They opened the Canada Day celebrations on Parliament Hill in Ottawa on July 1, 2007. Since 2008 delhi 2 dublin has kept a busy schedule, touring large cities such as Vancouver, Toronto, Ottawa, Montreal, and also very-small communities that host music festivals, such as Lumby BC, Nakusp BC, Salmo BC, and Quincy CA. In August of 2009 they began touring venues around the world. The group has released three albums, their first, self-titled, in 2007, In 2008 they released their second album, Delhi 2 Dublin Remixed, which consisted of remixes of songs from their first delhi 2 dublin album. In 2010, they released "Planet Electric," "Planet Electrified" in 2011 and most recently, "Turn Up The Stereo" 2012. "Their music video "Apples" was also screened at Deejay Ra's music video night in Toronto at the FILMI festival, North America's longest running South Asian film festival." Look for Delhi 2 Dublin performing at a venue near you. Links: MySpace, Website, Reverbnation, YouTube Channel and DC Bebop page.
---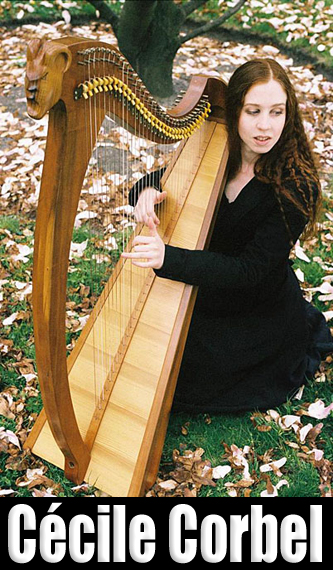 Cécile Corbel, Celtic harpist, composer and singer. Cécile was born in Brittany, the Celtic region in the north-west of France. While growing up, Cécile traveled all over Brittany with her parents, who were puppeteers. She learned to play the guitar, but in her teens discovered the Celtic harp. At the age of 18 Cécile went to Paris to study to become an archeologist. Instead, she found herself performing at concerts, pubs and cafes and eventually she self-produced her first album "Harpe celtique & Chants du monde" and was then noticed and approached by Keltia Musique, which is Sinead O'Connor and Loreena McKennitt's label. Today, Cécile performs with her musicians all over the world. From a review in Musical Discoveries, "Corbel's unique harp technique and her appealing young voice, sometimes compared to Kate Bush's, reveal a world encompassing ancient poems, original compositions, Celtic tunes and Mediterranean melodies. It is said that Cécile Corbel takes you for a trip out of a time. Following the path of prestigious musicians such as Alan Stivell, the young Breton composer and singer now performs her Celtic and world music with her musicians in France and all over the world." Cécile released "Kari-gurashi" in 2010, and "Songbook Vol. 3" in 2011. Links: Website, Facebook, MySpace, YouTube, Albums and DC Bebop page.
---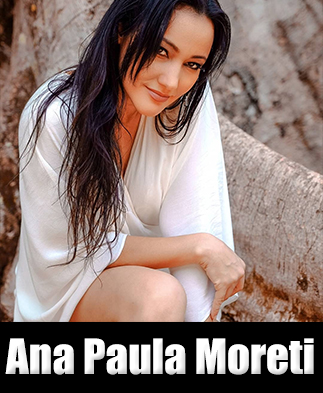 Ana Paula Moreti - Singer. &nbsp Ana Paula is from Campinas - Sao Paulo, Brazil, where she grew up dreaming of becoming a singer. Her dream became a reality in 1996 at the age of 18, when she began her musical career. After recording her first independent album entitled "One Essence," she toured Brazil "as a backing vocalist for renowned artists, and participated in many festivals and events". It was at one such event that she met pianist, producer, songwriter and arrnger Eumir Deodato. During this time, while Touring, she opened shows for a number of well known Brazilian entertainers like Almir Sater and Renato Teixeira, and participated in festivals and events for MTV. She was called to perform on programs like Fabio Jr, also on the Rede Record, and with Amaury Jr, when he worked at the Pioneers. While working on the Pioneer network, she shared the stage with Emilio Santiago. Music is Ana Paula's driving force and passion. Her desire to expand her music led her to study both piano and guitar to enrich her skills. She attended the Methodist University of Piracicaba, while working on a degree in the School of Music. Through "blending the colors and rhythms of Brazilian music with the richness of jazz," but she does not limit herself. She also performs "pop music" Links: MySpace, Eletro Pocket Website, Facebook, Eletro Pocket on Facebook, YouTube and DC Bebop.
---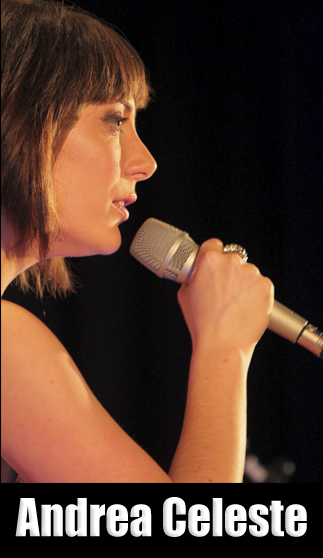 Andrea Celeste - Singer, songwriter, lyracist . &nbsp Andrea was born in Pontedera, Italy. She began studying classical singing and piano at an early age, and performed publicly for the first time when she was 11 years old. She received invitations to perform with "national and international Gospel projects and singers. In 2002 Andrea won a scholarship for the International Gospel Seminar in Castelbrando where she shared the stage with Mario Biondi and Cheryl Porter." In July 2007, Andrea started work on her fist solo album, "My Reflection", which was released in 2008. Upon its release, "My Reflection" achieved critical acclaim around the world. Her work "has been compared to such artists as Anita Baker, Diana Krall and Eva Cassidy." The entire CD was re-released for distribution in Taiwan, China, Hong Kong and Macao, and in June 2009 "My Reflection" was also published in Korea by the Label Enbluu (WorkSpace). In 2009 Andrea released "Enter Eyes" with the internationally acclaimed jazz pianist Andrea Pozza. In May of 2012, she released "Something Amazing," with the following coments, "we blended the amazing World percussions of Marco Fadda with the Jazz-Gospel touch of the greatest Dado Moroni and the groovy yet smooth bass lines of Lucas Bellotti ... The result is simply a sound that's unique and I'm crazy about it! My new original songs are the synthesis of the last three years spent touring, singing, recording and always searching for something… My emotions and feelings are free and I am ready to release them…" Links: MySpace, Website, Facebook, Reverbnation and DC Bebop.
---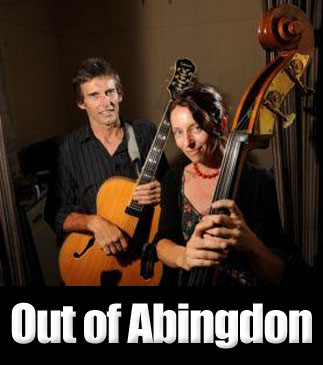 Out of Abingdon "Warwick Hargreaves - Guitar / Vocals.. &.. Tina Fullerton - Double Bass / Vocals.... are a Duo with a passion for Jazz, Blues, beautiful Ballads and all things that Groove! Their captivating style includes interpreting & blending old favourites with new & original material, the resulting sound is refreshing, their musical rapport, passion & feel is infectious. Out of Abingdon independently released their long awaited debut CD 'Journeys' in July 2011 after building a solid following playing hundreds of live shows over 3 years. A tour to the UK followed, performances in London and the Edinburgh Fringe Festival were highly acclaimed and invitations to return were extended by all venues and audiences for whom they played. 'Journeys' has been receiving great reviews and radio airplay Australia wide through community radio stations and worldwide through an increasingly international audience. Out of Abingdon's reputation continues to grow as a captivating live music experience and unique voice in Australian music." Out of Abingdon can be heard performing regularly in and around Brisbane at clubs, restaurants, cafes, public events, festivals, private and corporate functions. "Be sure to catch on to the bewitching sound, when Out of Abingdon drift your way. Links: Reverbnation, Website, YouTube, Facebook and DC Bebop page.
---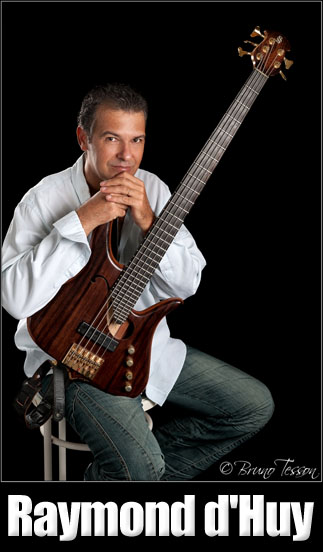 Bass player, composer-songwriter, Raymond d'Huy. &nbsp Raymond is a self-taught bass player born in Guadeloupe (French West Indies). He began playing guitar at the age of seven after his brother Philippe introduced him to the instrument. Since this first exposure, he has discovered the beauty of music and art as an expression of a free human being. Raymond is Co-founder of the Caraïbe Jazz Ensemble, he has been performing on the Guadeloupe scene since 1978. In 2007 Rayond released his lastest album entitled "MesTissages", which is also a word game meaning "interbreeding". The album is a mix of "different rhythms such as Biguine, Mazurka, Gwo Ka sounds, Latin-Jazz and much more". Recorded with long-time friends, "MesTissages" is a subtle "musical rainbow, a texture of different influences blend together in one great mix". In 2009, Raymond and his band opened for SMV (Stanley Clarke, Marcus Miller and Victor Wooten) at Abymes. The band then formed the trio, "Alchimik's", and released a self-titled album. Their musicwas well received in the Caribbean and also on Martinique. In 2012, Raymond released, "Bikabass". The bass centric CD, which features a compilation of music performed during Raymond's career, from the Caribbean Jazz Ensemble, through his performances with groups and trios. Raymond can be heard performing at venues on Guadalope. Links: Alchimik's on MySpace, Bandcamp, Facebook, Alchimik's on Reverbnation and DC Bebop.
---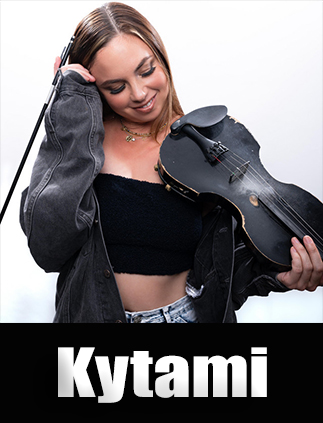 Kytami is a violinistextremist. - "Kytami is arguably, Canada's most diverse and engaging fiddle player, she is an unbelievably energetic performer." Kytami's range and styles span from classical, punk, metal, hip-hop, Reggae, Celtic and any "fiddle styles" in between. Her skill and energy have moved audiences to stand up and embrace her music. From Canada to Europe, to the Near to the Far East, crowds groove to her sometimes melodious, sometimes strident, always energizing and engaging musical styles. She has recorded with established artists in diverse musical genres. From reggae, hip hop, drum and bass, to punk and metal. She has performed with Third Eye Tribe, Blackie LeBlanc, the Kytami Revolution, the indie pirate-rock group, Lownote and delhi2dublin. Kytami is featured on a number of Delhi2Dublin CDs, also on albums released by The Swollen Members and The Rebel Spell. She has collaborated with a number of bands, which include Third Eye Tribe, Goatsblood and delhi2dublin. These collaborations also include performing with the legendary dub producer The Mad Professor. More recently, Kytami can be seen performing with DJ Phonograff as "Violin vs Vinyl". Links: Reverbnation, Website, YouTube, SoundCloud, Violin vs Vinyl on Facebook, Kytami on Facebook and DC Bebop page.
---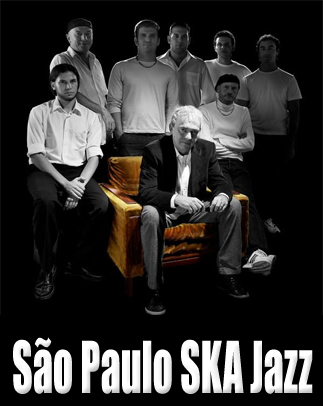 São Paulo Ska Jazz was founded by musician and composer Marcelo Calderazzo. The band is Marcelo Calderazzo (acoustic and electric bass), Renato Guizelini (guitar, mandolin and guitar), Ramon Montagner (drums), Sidney Ferraz (piano and keyboards), Manu Falleiros (baritone sax, tenor and high), Marcelo Pereira (baritone sax, tenor and flute), Gabriel Stampfli (trumpet) and André "Porão" Gomes (trombone). "South America's ska scene started developing in the mid-1980s. South American ska bands typically play traditional ska rhythms blended with strong influences from Latin music and rock en Español. São Paulo Ska Jazz ebmraced the musical style to entertain the people and to pay respect to Jamaican rhythm. To these rhythms, the band adds the sophistication of jazz to create their own unique sound. Links: Reverbnation, Website (BR), YouTube, Facebook and DC Bebop page.
---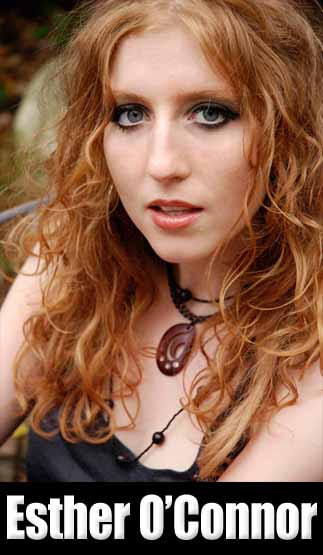 Singer, songwriter Esther O'Connor, grew up in Glasgow surrounded by music and musicians. Her father is bassist Graeme Duffin, from the legendary 80's/90's band 'Wet Wet Wet'. When she was 17, Esther signed a publishing deal with BMG, and a recording contract with EMI to release her first CD "Yesterday's Too Late" with her band "Ashton Lane." In 2003, she independently released "Place Where We Are," which led to her being booked at some of the major venues in the U.K. She has performed and worked with her father, Graeme Duffin, (Wet Wet Wet guitarist), as well as "Dougie MacLean (Caledonia, and one of the writers for 'The last of the Mohicans' sound track.) JJ Gilmour (formally of the silencers), Carol Kidd (acclaimed Jazz singer) and Paul Leonard Morgan (string arranger for Bell and Sebastian and many film and advertising projects)." In 2006, she released her third CD under her "Redhead" label titled "Right Here." In 2009, she appeared on Glasgow's STV's The Hour program, with an exclusive performance of Ashton Lane's single "Lost Innocence." In late 2010, Esther and her "new" Ashton Lane band visited Nashville (for the first time), to write and record 'Magic In The Air', which is described as being "somewhere between modern country and the great west coast singer-songwriter pop music of the 60's/70's. From the album, 'One Kiss Later' was presented with a Honourable Mention in the Pop/Top category from the 2010 International Songwriters Competition (ISC)." Links: Website, Facebook, Reverbnation, MySpace, YouTube and DC Bebop page.
---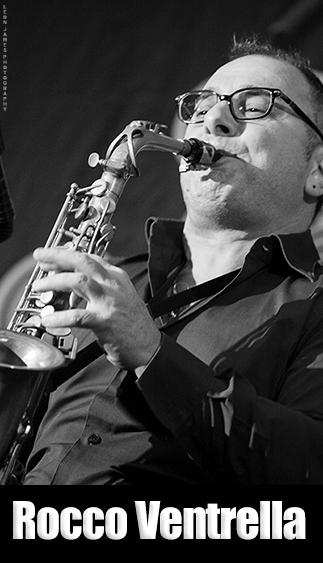 Saxophonist and composer Rocco Ventrella - "The Italian American saxophone player Rocco Ventrella has enjoyed a Pre-Grammy Nomination Contemporary Jazz Best Album 2007 Top 50 and scored Top 20 smooth jazz radio stations with 5 tracks of the CD: Soulful Strut, Winelight, Alleria, On The Night, and Give Me The Groove and gotten quotes from George Duke, Everette Harp, Dave Koz, Marion Meadows, Chris Standring and more. Rocco Ventrella appeared in selected jazz festivals include the James Brown Festival in Georgia, the 1° Annual Smooth Jazz Festival in Austria, The Cube Smooth Jazz Festival with Brian Culbertson in Austria, the Augsburg Smooth Jazz Festival in Germany plus performances in Luxembourg, the UK, the USA, the France. Actually Rocco continuous to play in the world. He shared and sharing the stages with most respected smooth jazz artists such as Peter White, Candy Dulfer, Renato Falaschi, Oli Silk, Mindi Abair, Paul Brown, Gerald Albright, Brian Culbertson, Nick Colionne, Jackiem Joyner, Nils, Jessy J., Marion Meadows, Jaared, Jonathan Fritzen and more." ~ From Official short bio (pdf) Links: Website, Facebook, Reverbnation, EPK and DC Bebop page.
---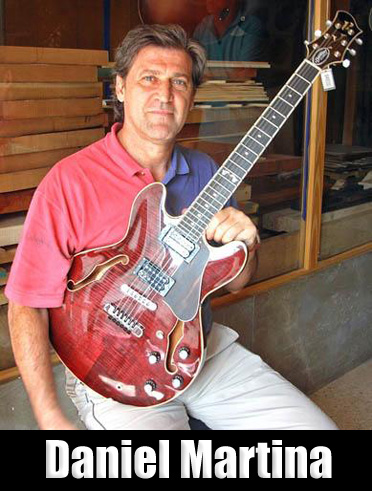 Daniel Martina - Guitarist, composer and music producer is from Rosario, Argentina. Daniel began studying music theory and Argentinean folk guitar with a local music teacher at the age of 9. He says he does not remember his instructor's name, but his surname was Valdés Alva and he composed a song from his "Tute" CD called "Canción para Valdés Alva". He says his music has been influenced by "Many artists (players, composers and producers)". "The first songs heard that peaked my interest in being a jazz musician could be 'San Lorenzo' and 'Phase Dance' from Pat Metheny Group". Over the years, through improvisation, "I've listened and learned from a number of jazz musicians." Daniel attended the Nacional University of Rosario (UNR) School of Music and he studied with jazz guitarist and composer Amando Alonso in Buenos Aires. He is self-taught in the Berklee College of Music method." He has taken part in clinics taught by a number of renowned musicians and has participated in clinics held by Pat Metheny, Chuck Wayne, George Benson and several others while in the U.S. He has played as "sideman" to "Gato" Barbieri and has performed on stage with many Argentinean artists. His recordings "Propinas" and "Tute" are available at CDBaby.com. Daniels new album, "Luna Rosarina", is soon to be released. Links: Website, Facebook, MySpace Music, Discography and DC Bebop page.
---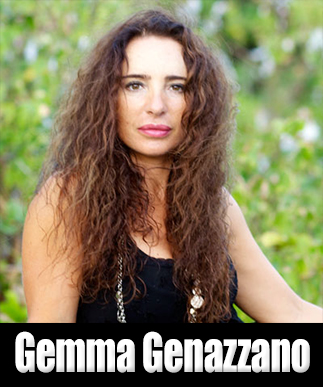 Gemma Genazzano is from Barcelona. "She is the daughter of late Italian actor, Oswaldo Genazzano and the granddaughter of Italian actress Gemma Genazzano, who worked with the legendary Federico Fellini." While growing up, Gemma studied classical music and developed an attraction to both jazz and gospel music, but Jazz and Soul music won out. "Gemma left her classical studies and began singing and performing at clubs and festivals throughout Spain." Her skills and talent earned a scholarship to the Berklee College of Music in Boston, Massachusetts, and while attending Berklee, she participated in and won numerous music composition awards. Gemma's musical charisma has captivated audiences from New York to Barcelona, and around the world. Her popularity is contributed to her "irresistible voice, Spanish lyrics, exotic melodies, and sensual soul rhythms." In her musical travels, Gemma has graced the stages of jazz music festivals in Europe. She has performed at New York's Blue Note Jazz Club and Madison Square Garden. In 2009 Genna released her first album "Si Me Quieres/If You Love Me," and with it, she created "an entirely new crossover genre of music … Jazzy Latin Soul." Links: Reverbnation, Website, YouTube Channel and DC Bebop page.
---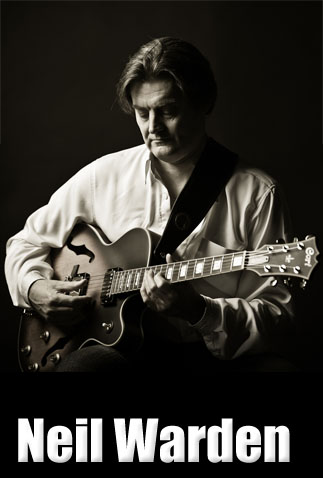 Neil Warden - Blue Soul Groove - Neil played guitar with the legendary Tam White for 25 years, before releasing his first solo album with Blue Soul Groove. The band is Neil Warden (guitar), John Burgess (sax/flute), Ronnie Rae Jr. (keys), Bobby Heatlie Sr. and Ant Davies (bass). His musical inspirations were musicians like George Benson, Nile Rodgers, Larry Carlton, and groups like The Average White Band and The Crusaders. Blue Soul Groove's first self titled five track EP released in 2006, was well received, and provided an impetus to eventually release "Turn Back the Time" in 2008. Neil said he was interested in expanding the EP, but put it on the "back burner" to focus on work with Tam White, Boz Burell (Bad Company) and Border's singer songwriter Allie Fox. "Turn Back The Time" was released in 2011. Links: Reverbnation, Website, YouTube, Facebook and DC Bebop page.
---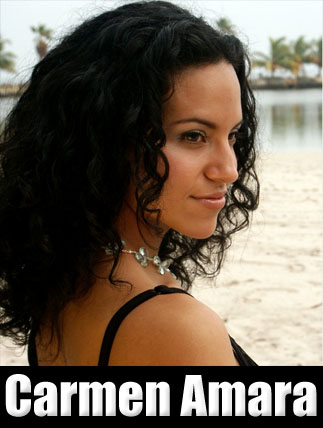 Carmen Amara - Singer, dancer and actress, a native of Cartagena/ Colombia, Carmen immigrated to the United States at the age of two. Her strong interest in entertainment was evident from the beginning. Her exposure to many genres of music and breadth of Latin culture has made her an artist of substance. Carmen is equally comfortable with many musical styles. She is an outstanding athlete and dancer. She has studied Jazz, hip hop, tap and ballet dance styles. Carmen's passion for entertainment was evident from a very early age. She could be found "front and center" at family and church gatherings. Her early musical development has allowed Carmen to embrace "her Latin culture with her very own signature style of music", which is a "reflection of her unity, love and unsurpassed passion for life." Philosophically, this frame of mind allows her to display a "multicultural richness" through her music. Carmen released the "Eternally/Eternamente" in 2007, a Latin flavored - Neo-Soul/ R&B compilation that displays her versatile musical singing abilities. Links: Reverbnation, Carmen's website, MySpace and DC Bebop page.
---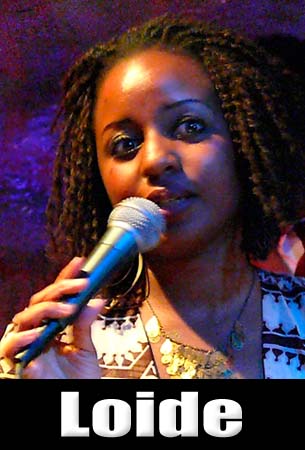 Singer, songwriter, Loide - Born in France, raised in Cali. Loide has been singing since Kindergarten. She did "musicals and choirs through elementary and High School. She sang in the church and trained in Classical from High School through her second year of College. One day in high school she heard Nancy Wilson singing "Guess who I saw today" and the moment defined part of her journey into singing Jazz. She would identify herself as a "Jazz Vocalist", but she notes in an interview in "African Loft", that Jazz "does not encompass what I do musically or where I'd like to go with the music. I still love and adore Jazz, and implement it into the sounds and layers of where I'm evolving musically, but I'm reaching closer to home now. Home being the melodies and rhythms out of Lusophone Africa, particularly Mozambique and Guinea Bissau". In 2009, Loide recently released her first CD titled "Loide, Live at Bohemian Caverns". Links: MySpace, Facebook, Reverbnation and DC Bebop page.
---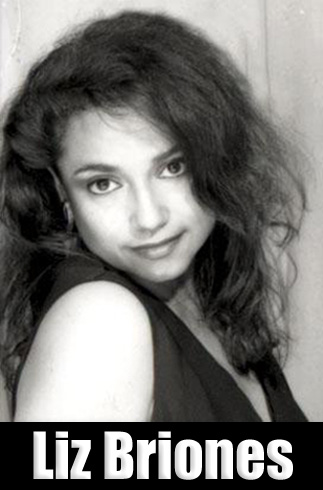 Vocalist Liz Briones is a native of Ecuador who grew up in Washington DC. With her own Latin blend of blues, jazz and R&B, Liz captivates her audiences with her talent for making you feel her music. In 2002 Liz's talents won her the Baltimore Blues Society's "Blues Competition". In 2004 she released her first CD, which was produced by her own Kiss My Jazz Entertainment LLC titled "Liz Briones". In 2006 Liz released a two track CD titled "El Amor de Madre", which was a tribute to Mothers. She has performed from South America to Southeast Asia. She can be heard at venues in and outside the DC area performing as a soloist, or with other bands. She is a member of "the Killer Stilts" band which features a trio of female vocalists. Enjoy her songs on her CD "Liz Briones". Links: "KissMyJazz.biz" website, MySpace Music and DC Bebop page.
---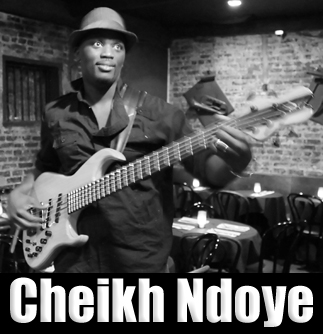 Cheikh Ndoye, bassist, composer, arranger - Cheikh is an accomplished musical artist whose music is a rich fusion of jazz and world music influences stemming from his West African heritage combined with his love for classic and contemporary American jazz. Originally from Senegal, Cheikh's fascination with the diverse, rich sounds and rhythms of the local music scene started in his prime age. Early in his life Cheikh played the piano, and was attracted to many jazz greats. His love for Jazz put him on a historical path of investigation into this genre, again at quite an early age. After listening to Weather Report's 8:30 album, he was so captivated by Jaco Pastorius melodic and harmonic developments that he immediately fell in love with the bass guitar. He has played and recorded with great artists such as Russell Ferrante, Dave Weckl, Eric Marienthal, Karen Briggs, Lao Tizer, Dean Brown, Mike Stern, Leni Stern, Frederic Yonnet, and Randy Brecker a number of who appear on his first CD, an album entitled "a Child's Tale". Links: Facebook, Reverbnation, MySpace, and DC Bebop page.
---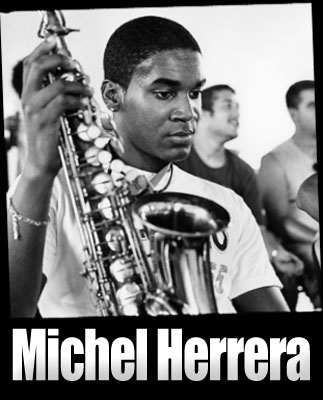 Michel Herrera - Saxophonist, Arranger and Composer - Michel is from Havana, Cuba. He began "his conservatory training at the age of 10 at Escuela Elemental de Música Manuel Samuell as a saxophone major where he completed his basic studies." He also studied saxophone at the "prestigious conservatory Conservatorio Amadeo Roldan." While studying at Roldan, he began developing his own unique "style of classical and popular music combined." It was at Roldan that his interest in Jazz was born. Michel's unique style won him an award at the international JoJazz competition in 2005 and the adoration of the audience. At the Jojazz competition in 2006 he received an award for composition and interpretation. This competition exhibited Michel's musical development with "a more solid concept, both musically and aesthetically." In 2010 Michel was given the great honor of being on the panel of judges at the JoJazz competition. Also, in 2010, Michel and Joven Jazz released their first CD "En La Espera" to good reviews. Links: Website, Facebook, Reverbnation and DC Bebop page.
---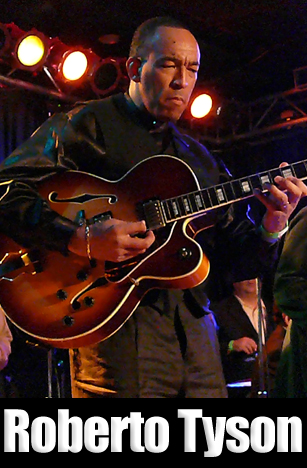 Roberto A. Tyson - Guitarist, Soloist, Arranger and Composer - Roberto was born in Cuba into a musical family. He was schooled in the ways of the grandmasters of jazz by his father, also a guitarist and assisted in his musical evolution by his mother, a singer and pianist. Early in his musical career, Roberto was a noted child prodigy and obtained a reputation for the quality of his musical sounds. Growing up around the guitar created a natural attraction to the instrument and he began strumming it while still a toddler. It was not the first instrument he attempted, but quickly became his unwavering musical extension. Roberto came to the U.S. and continued to evolve his musical skills through his involvement with musical groups in the Tampa Bay area while growing up. Partnering with a childhood friend, Cedric C. Givens, Roberto and Cedric created and released their first CD "Nemesis Bleu" in 1997. They have continued to collaborate over the years and released their latest CD "It's Who We Are" with bassist Cheik Ndoye in 2007. Since the release of the most recent CD, Roberto has immersed himself in the music. He has joined with numerous musicians in the DC area to create many varieties of music. He can be heard performing as a soloist, performing with flautist Arch Thompson as the TnT Jazz Duo, playing with the Cachaca Latin Jazz Trio, with the Sabroso Latin Jazz Ensemble which features Arch and percussionist "Killer Joe" Falero. Roberto is also active with Cedric and their N-GROOVE band. Listen to Roberto on N-GROOVE's latest CD release. Also check him out performing with Nemesis Bleu on (CDBaby.com) . Link to Roberto's: Website, Facebook, Reverbnation and DC Bebop page.
---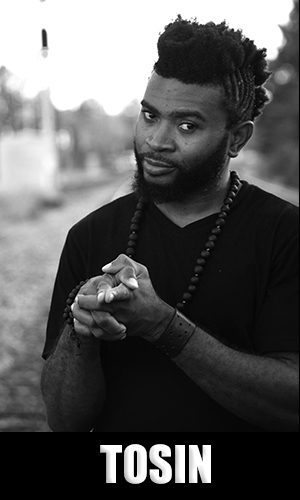 Tosin Aribisala - Drummer, Songwriter and Musical Producer.
Nigerian-born Tosin Aribisala, moved to the U.S. in 2001. Since his arrival, Tosin has been involved in numerous on-going musical projects, one of which was the "Red Hot & Riot" CD, a tribute to the legendary Nigerian multi-instrumentalist musician and composer Fela Anikulapo Kuti who died in 1997. From his musical experiences, Tosin has developed a wide range of drumming styles, which include fusion, reggae, R&B, hip-hop, Latin, afrobeat, gospel, juju and the traditional African drumming patterns associated with the "Konkolo" style. In addition to playing, writing and producing music, Tosin is also a teacher of the drumming art from which he derives a great deal of satisfaction. The passing on of traditional art styles is tied to the evolution of both man and music. During his career, Tosin has recorded and toured with mainstream acts like Julie Dexter, Femi Kuti, Talib Kwali, Taj Mahal, D'Angelo and Yerba Buena, to name a few. In the DC area, Tosin's drum beats can be heard backing many groups. He has released his second album, "Mean What U Say – Da Drum Monologue Project", which is a follow-up to his successful "What's On Your Mind" debut album. Links: TosinMusik.com, Reverbnation, YouTube, DCB Musician feature page and DCB Drum Monologue CD featured page.
---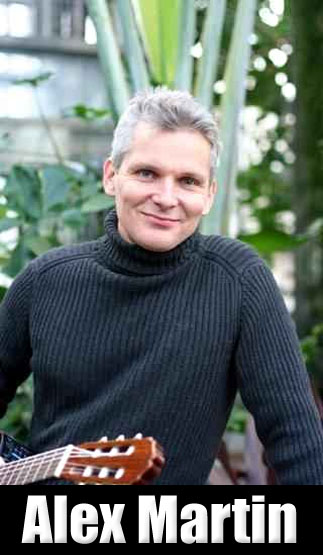 Alex Martin, Guitarist - A native of Rennes, Brittany (France), who settled in the Washington DC area several years ago. Alex grew up largely in North Carolina, but has traveled through Spain and Latin America. Over the course of his musical career, he has studied with former Thelonious Monk trumpeter Ray Copeland and nylon-string jazz guitar legend Gene Bertoncini. His own jazz is a mix of original compositions as well as U.S., French, and Brazilian standards that reflects his different backgrounds and passions, his style, which he calls "New World jazz." Alex released his first CD "Nostalgia for Terra Incognita" with vocalist Lena Seikaly, bassist Leonardo Lucini, and drummer Alejandro Lucini in 2007. His latest CD is "Second Life" released in January 2010. Alex recorded "Second Life" with Charlotte bassist Ron Brendle and Wilmington drummer Thomas Garner. In addition to music, Alex is also a novelist and poet, with his music being a direct extension those talents. Links: website, and MySpace Music.
---

Joe "Killer Joe" Falero - Percussionist, Composer, Producer & DJ . Joe was born in Santurce, Puerto Rico. He is known for his showmanship, great technique and spectacular solos. Over years of performing in the DC area, Joe has gained recognition as a band leader who strives to perform with the goal of exceeding all previous performances. This brings an almost electric energy to each time the band plays. Joe strives to get the best out of his fellow musicians, and in doing so, he is always providing an original musical experience for everyone who comes to his live performances. Joe Falero & DC Latin Jazz All Stars is a band that reflects Joe's desire and ability to blend different styles of Latin music like Mambo, Salsa, Cha-Cha, Rumba and Bolero. Salsa in English and more. Joe has launched his first CD "Latin Flavor!", which is getting lots of play around the DC area where his fans gather to dance to his live music. Links: Facebook, Facebook Band page, Reverbnation, MySpace, Website, Interview by DC Live Music and DC Bebop page.
---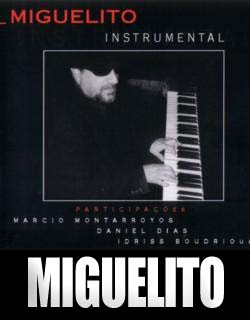 Miguelito (Jaime Miguel Barrera) - multi-instrumentalist, music composer, producer and arranger . Miguelito is from Brazil and is known for developing a fusion style music. He says he has always been interested in creating melodies and likes writing soundtracks for films. He has recorded with many musicians all over the world, and enjoys being in contact with them through the music he creates. He published his first vinyl recording in 1992, titled "Miguel Tatton Instrumental". In 2004 he released his second album in CD titled "Miguelito Instrumental" As a producer, has worked with groups like "Soul Friends" to developed soul music, and the "Time Travellers" on rock projects. More recently, he has been working on his "Amazonia". Megilito is a "Nature lover", and says he "lives right among Brazilian Pantanal", and believes "every human being should plant at least one tree in their lifetime." Links: MySpace, YouTube and DC Bebop page.
---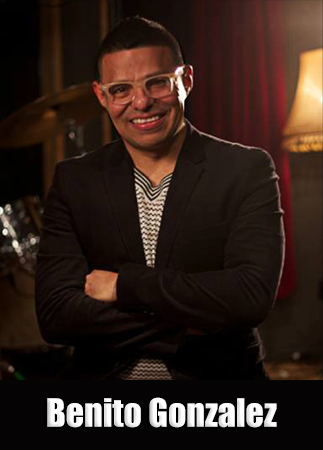 Benito Gonzalez, Pianist, Arranger and Composer. From Maracaibo, Venezuela, Benito is described as "an exciting composer and performing virtuoso". If you have the pleasure of hearing and witnessing a performance by Benito, then you will recognize him for the keyboard powerhouse that he is. His virtuosity won him the "Great American Jazz Piano Competition" in 2005. Since the competition, he has toured and worked on musical projects. Benito has shared the stage with Curtis Fuller, Pharaoh Sanders, Bobby Hutcherson, Christian McBride, Ignacio Berroa, Roy Hargrove, Billy Hart, Rene McLean, Steve Turre, Hamiet Bluiett, Antonio Sanchez, Nicholas Payton, T.K. Blue, Jackie Mclean and Kenny Garrett. Benito is featured keyboardist on N-GROOVE's latest CD "It's Who We Are". He can be heard live in many jazz venues in and outside the United States. Links: Website, Reverbnation, MySpace Music and CDBaby.com
---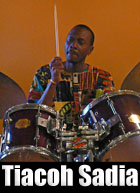 Tiacoh Sadia, Drummer - A Jazz and traditional African drummer, Tiacoh made his first drums out of cardboard boxes that had contained Nestlé and Bonnet Rouge concentrated milk. By the age of 12, Tiacoh was playing regular gigs with most of the country's local and traditional bands and helping to provide for his family. At the age of 16, he became one of the youngest members of the country's military band, which played for the their President and during other official ceremonies, which entailed traveling throughout the Ivory Coast and other African countries. Over a number of years, Tiacoh performed with many world renouned musicians and singers. Roberto Torres, Alfredo Rodriguez, Salif Keita, Myriam Makeba, Mory Kante, Sekou Bambino, Princess Erika, Idrissa Diop, Kassiry, Tabala, Rido Bayonne's Orchestra, Higelin with Youssouh N'Dour in Bercy, France. He accompanied the late great Nina Simone and toured with Myriam Makeba. Tiacoh released his first CD titled "Zougnon Wa,", (1996) containing all original music composed and arranged by Tiacoh. His band can be heard performing in a number of DC area venues. Link - Tiacoh's MySpace Music and Facebook
---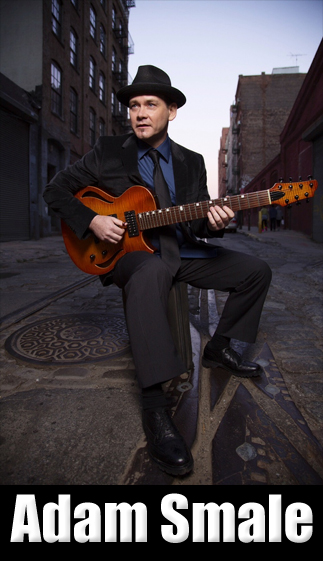 Adam Smale, 7-string Fingerstyle Jazz Guitarist - Toronto, Canada. From Bar River, Ontario, Canada, Adam got his musical calling at the age of seven, he had wanted to the play 5-string banjo, but was told he was too small to play it so he turned to the guitar. By the age of twelve, he was performing at community events, became a member of the musician's union, and was on the road, gaining valuable experience, playing bars and weddings around Northern Ontario when he was fourteen. To further his musical evolution Adam moved to Toronto where he enrolled in the music program at Humber College. While at Humber, he was introduced to the music of the jazz greats, as well as to other types of music which heightened his appreciation of the music of his country. Around this time, he began developing his own style of Jazz. Years after graduating from college he became a protégé of Lenny Breau, who inspired him "to discard his flatpick to wield a thumpick once again--a return to his youth." Adam's musical transition from the flatpick prompted him to modify his guitar. To this end "he designed a seven-string guitar and had a local luthier build it for him. Adam says, "With six strings, I felt a little boxed in. I now have more flexibility with the extra string." In 2000 Adam released his first CD, "Fun City" (CD Baby). In 2002 the Adam Smale Quartet placed 2nd in the renowned Grand Prix de Jazz contest at the Montreal Jazz Festival. During his career Adam has performed in South America, India, in the Middle East, as well as performing in the Toronto area and in northern U.S. cities. In 2011, Adam published "New Approach to Scales for Guitarists: A Practical Modern Approach" wirtten for both guitarista and bassists. You can preview the book. Other Links: Website: Adam Smale Jazz Buy: Adam's Music, Facebook and MySpace Music
---

Mikael Björck, Guitarist from Gothenburg Sweden. Mikael began playing guitar at the age of 10. He says his "first idols were guitar players like Mike Stern, Al DiMeola, Pat Martino and Swedish guitarist Janne Schaffer" ABBA's guitarist. Mikael started his first band in high school, playing on different parties and pubs in Gothenburg in Sweden, mostly we played instrumental music". In 1988, at the age of 20, Mikael moved to Los Angeles (Hollywood) to study music at the Guitar Institute of Technology. He moved back to Sweden and began playing with different bands. During his musical career, Mikael has performed with own band Mikael Bjorck's Back Seat Betty (Jazz,funk blues), the Janne Ersson Big Band, Soulbox and Gospel Comp. He has also played with Svante Thuresson, Hayati Kafe, Roger Pontare and Annkristin Hedmark. Mikael has recorded two CD's - The return of "Tant" Benson (1998) and Holy Cow (2001) - and is working on his third now. Links: MySpace Music and DC Bebop page.
---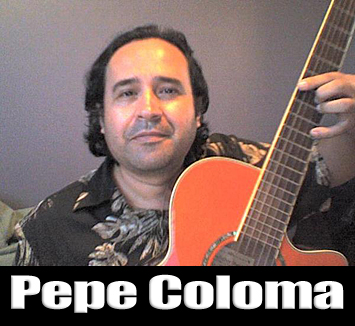 Pepe Coloma - Guitarist, born and raised in Lima, Peru. Pepe moved to New Orleans in 1979, then to Boston in 1981 where he studied guitar with Mordy Ferber and Oscar Stagnaro. While in Boston he played with John Payne and Grupo Galaxia. He moved back to New Orleans in 1991 where he studied under Hank Mackie and Richie Zellon for a brief period of time. He plays guitar and bass; has arranged and sometimes directed "Fredy Omar con su Banda". Pepe performs as a freelance musician at the New Orleans Jazz and Heritage Festival. He has done this every year for the last 14 years. Pepe has played for Cubanismo at Cafe Brasil, (it was dubbed 'the best show of the year 1999'), with Poncho Sanchez (at the Blue Nile), and Teatro Milenio (at Tulane University and at Cafe Brasil), opened for Tito Puente, Eddie Palmieri, Ruben Blades, Gilberto SantaRosa, Maraca and Arturo Sandoval - to name a few. Pepe is currently recording songs for an upcoming Cd. Link: MySpace Music
---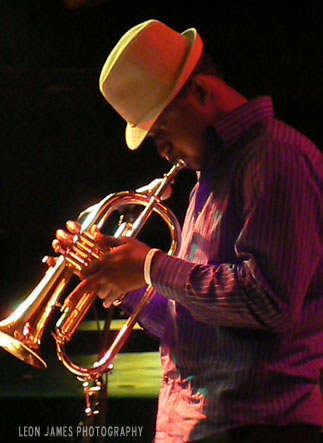 Jumbo Aniebiet, Trumpeter - Nigeria born, in love with music since age eight. Jumbo says he thought he might enjoy a career in Computer Sciences so he studied for a number of years, but in the end came back to his first love music. He says his studying music will last for eternity and "even after i die". During his musical career, Jumbo has shared the stage with many musicians - notably with Hugh Masekela, Al Jarreau, Donnie McClurkin, Yinka Davies, Lágbájá, Wyclef Jean, elder Steve Rhodes, Tee-Mac Omatshola, Pastor Tony Rapu and others. Jumbo has released his first CD "Brand New Day" on CD Baby, and can be seen locally performing with Tosin & the hallelujazz project and other groups. Links: Website, MySpace Music and CD Baby.
---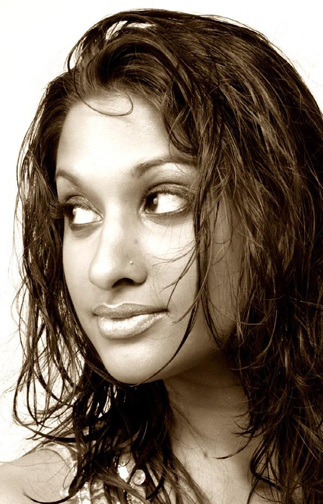 Singer, songwriter, and dancer Rimi
brings her unique genre of pop with an Indian flavor to the American music scene. Her music, the product of a unique and versatile combination of Eastern and Western upbringing, gives richness to her personality and performances. Rimi has performed with several popular artists in india and has completed her own fusion self-titled pop album, "Rimi", and will release it first in India. Her dream is to eventually create a place for Indian music in the American pop scene and globally. Links: Rimi, MySpace and DC Bebop page.
---
"Ney Mello
is hailed as an outstanding virtuoso and brilliant composer in the world jazz scene by legends such as Al Di Meola. Being a renaissance man of the guitar, he has garnered numerous awards for extraordinary achievement in the arts and has been featured soloist in recent chart topping rock releases and performed Indian classical music with tabla master Broto Roy. He is at home on electric and acoustic guitar. Ney performs coast to coast and internationally." Links to Ney's Website, MySpace, Reverbnation and Ney Mello'a Wikipedia page. Ney's new CD, "Meditations" is available online through his website Store.
---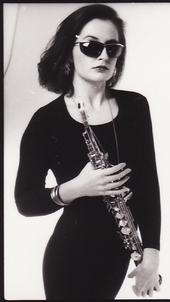 Ray J, Saxophonist - Rachel Stewart is originally from the North of England - Yorkshire. Her family moved to Perth, Australia where she grew up. In her musical career she has toured extensively but has returned to Perth. Rachel has performed on stage with Diana Ross, Barney Kessel, Paul Grabowski, Dale Barlow, Don Pullen and Jane Bunnett, to name a few. Rachel produces music under her label "Pure Energy Productions". Links: MySpace Music and Facebook page.
---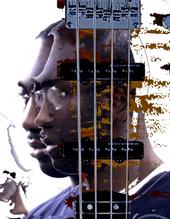 Jeng "Etu" Ebraheem, Bassist - Etu is a noted bassist who can be heard performing with the PostModern Blues Fusion Jazz band, which has released a new CD titled "Many Designs". Link to: Etu's MySpace and Cheikh and Etu's MySpace page.
---
Reginald Cyntje, Trombonist - from the island of Dominica, began his musical career at age 12, at that time he chose the trombone as his tool of expression with the goal of becoming a great trombone player. To this end, he has studied at Interlochen where he was exposed to the virtuoso trombonist Christian Lindberg. In 1993 Reginald began studying jazz trombone at Berklee College of Music. During his time at Berklee Reginald performed with well-known international artists. Since that time, he has performed and/or recorded with world renowned musicians/ poets to include Nasar Abadey, Wayne Andre, Amiri Baraka, Ron Blake, Michael Bowie, Herman Burney, Marc Cary, Benito Gonzalez, Amin Gumbs, Michael Hawkins, Buck Hill, Ron Jackson and Illinois Jacquet to name just a few. Cyntje is currently leading The Reginald Cyntje Group and working as a sideman in other jazz, Latin, and Calypso groups. Link to: MySpace Music page and "Freedom's Children: The Celebration" (2011) on CD.
---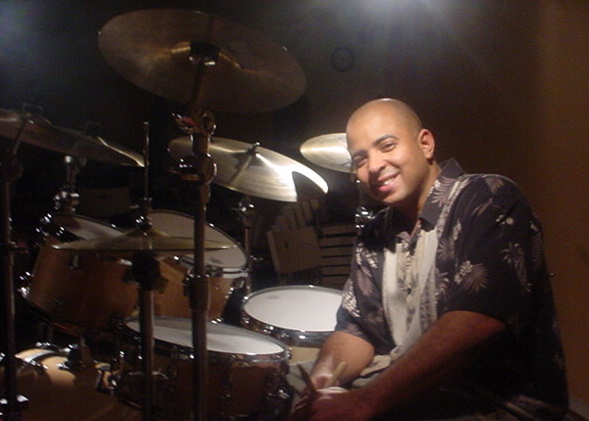 Rafael Monteagudo - Drummer/Percussionist - Born in Havana, Cuba. Rafael has toured with the Washington Ballet & Walter Bell. He has shared the stage with Roy Hargrove, Dave Koz, T.S. Monk, FatBurger, Rebecca Ruby, and Lou Volpe among others. Website, and Alafia Dance & Drum.
---
Top of Page