---
---
Music Arts session -


Concert, Station, PBS and NPR live mini concert sessions.


John Legend: NPR Music Tiny Desk Concert

John Legend - Love In The Future (2013)
12 Years A Slave (Music from and Inspired By the Motion Picture) (2013)
---
"Oxygen for the Ears: Living Jazz" - is a feature-length (93 min) documentary film about jazz music, its players, its followers, its past and its promising future. Told from the landmark of Washington, D.C., the film shows how jazz history was made and continues to be made in the Capitol today.

Link to Official Trailer.

Links: Oxygen for the Ears' website, Facebook and Screenings
---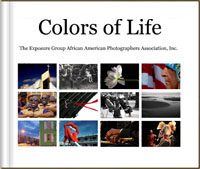 Exposure Group African American Photographers Association, ""Colors of Life" showcases the photographic work of The Exposure Group African American Photographers Association members, including portrait artists, photojournalists, documentary, and fine art photographers. The Exposure Group African American Photographers Association [www.exposuregroup.org] is a participatory member-driven professional photographers association dedicated towards improving the skills, professionalism, and productivity of its members through information, education, and demonstration.".
Links: Colors Of Life book and Website
---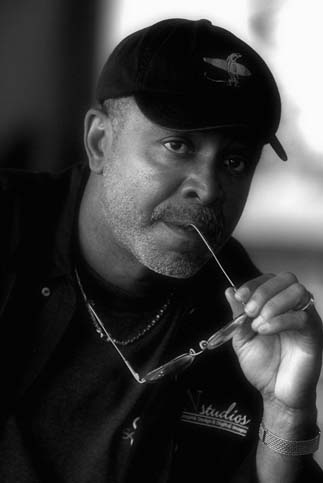 John Nelson, is a Washington D.C. native. A self-taught Master Pencil Artist for over 30 years. He has sold artwork all around the world to governments, museums, recording artist, actors, radio stations, art collectors and others. His work is now sold exclusively online. His pencil art images cover a broad range of subjects from religion, to politics, black art, Jewish art and other images of interest. John's style of drawing is described as "extremely detailed renderings that capture moods and emotions most other artists can only hope to imitate" His drawings "bring out a depth and warmth that has enchanted critics and art enthusiasts alike". It has been written that John's "drawings project a personal nature using a three dimensional effect" that must be seen to be believed.
Links: Website.
---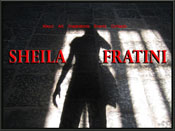 Sheila Fratini, painter and photographer - Sheila's art is what Marcel Duchamp used to call retinal art. "An art that prompts a visual response and not an intellectual one". Her use of colours is described as being both "passionate and energetic". She prefers abstract painting and developed her own painting technique that she calls "feathered style", which resembles bird's plumage. She says, "Flying is constant flowing and my paintings should be seen as such and anything else the viewer decides to see in them". Links: Website
---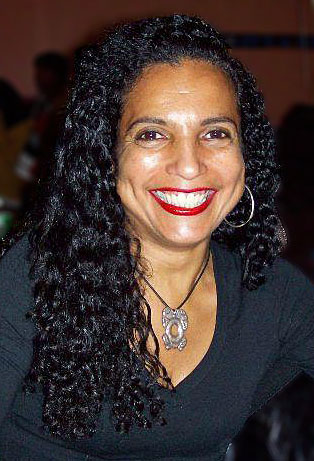 Olga Ayala, artist, painter, ceramist and a "Polymer Clay" sculptor. Olga grew up in "El Barrio" in New York City. Her artistic awakening came about one day, while still a child, when she saw her mother draw a "life-like depiction" of Mickey Mouse. Olga has since evolved her talents in many mediums, but she found her calling in the creation of detailed, "life-like" art using "Polymer Clay". She sells and shows her work in venues all over the world.
Links: DC Bebop page, Website, MySpace
---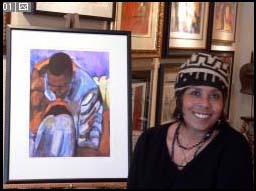 Jenne Glover, Artist, Painter and Creator of Abstract Collages. A native Washingtonian, known throughout the artist community. Jenne has shown in many solo, group, and juried exhibitions.

Website: From the Heart Art Gallery
---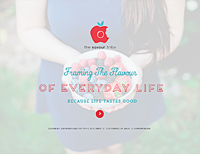 Anja King Photography, Portraits, Music Promo Shoots and Weddings are just part of what this gifted London based photographer creates. Capturing the moment, stopping time… There are many poetic ways to describe a photograph; to Anja photography is the realization that she has been, that she has seen and the idea and assurance that there are many places she still needs to be, she still needs to see. Links: Website
---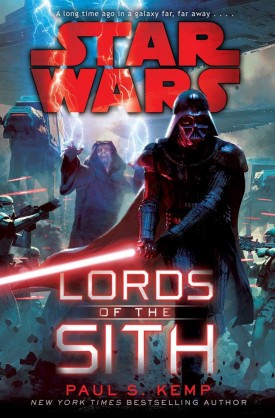 Paul S. Kemp, NY Times bestselling author of fantasy fiction, characterizes his writing as a cross between dark fantasy and sword and sorcery fiction. Writers Michael Moorcock and Fritz Leiber are his touchstones, though (like many authors) he has been influenced strongly by authors David Gemmell, H.P. Lovecraft, and Steven Brust. Paul says folks sometimes ask him where to start with his stories about ex-assassin turned priest Erevis Cale. Paul says to start with either Twilight Falling, book one of The Erevis Cale Trilogy, or Shadowbred, book one of The Twilight War. Either is a good place to start the Cale stories. Links: Amazon.com book listing, novels and stories on his website and his MySpace page.
---
Dr. Saïs Kamalidiin, Assistant Professor of Flute at Howard University, Jazz History teacher and director of the "Flutes of Howard University", as a Flautist, has performed both nationally and internationally. Dr. Kamalidiin teaches African and African American Music History, Graduate Studies and Flute. Dr. Kamalidiin is a music ethonologist, a Fulbright scholar and has done extensive music research in Zimbabwe, South Africa, Senegal, Burkina Faso, Cameroon, Zambia, Togo and Egypt. Link: Dr. Saïs Kamalidiin
---
Edward Savwoir of Savwoir Photography. A native of Washington, DC with over twenty years of experience as a freelance photographer. Specializing in weddings, portraits and events

Link: Savwoir Photography
---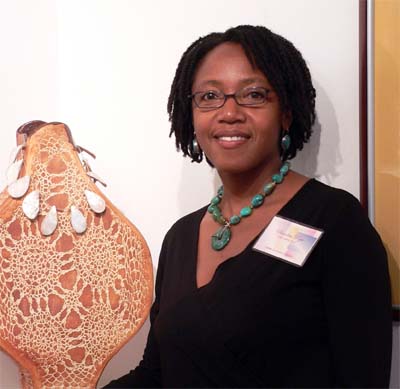 Sandra Pope of Colour Art Studio and Gallery, a ceramist and painter in a variety of mediums. Sandra has works exhibited in various galleries with some in permanent college and private collections.

Link: Colour Art Studio and Gallery
---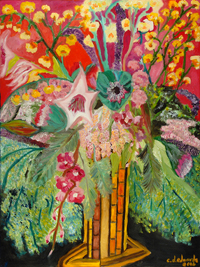 Cheryl Edwards, painter - "Her interest in art stems from her fascination of the human body as a whole. Her medium is oil, and egg tempera." - originally from Miami Beach, Florida, she studied under Ernest Crichlow at the Art Student League in NYC. She has lived in DC for the past 12 years. Cheryl has exhibited in many shows in the DC area and is a member of the Strathmore Center for the Arts League and Capitol Hill Arts League.
Links: Fine Art America website
---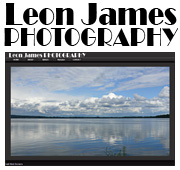 Leon James Photography, a former native of Washington, DC with many years of experience as a freelance photographer. Leon's photography reflects his views of life through his lens. He specializes in capturing images from nature and the energy of live music performances. He shares some of his experiences through his exhibits and slide shows. Links to his website and Facebook page.
---
---


I Love Algarve! The Algarve region of Portugal takes up much of the country's southern reaches. Conquered by many different groups throughout history, the Moors had control of the area for over 600 years and gave the genesis of its name today. However, ever since the 60s in particular, the Algarve region has emerged as one of, if not the, pre-eminent tourist destination in Europe. Find Cheap Holidays at holiday review website ilovealgarve.net, where hundreds of hotels, apartments and villas in the Algarve region of Portugal are hand-reviewed.
---

Pink Manhattan - Sali Oguri is an independent singer-songwriter based in New York City. PINK MANHATTAN: Sali Oguri's New York Sensorium is a blog update of Sali's music/perfume launches, media/radio & indie music chart news plus smorgasbord musings on topics focused within The Arts. She draws from her experiences, ranging from life as a musician to being an indie perfumer, with the occasional random post from her unique urban perspective. Pink Manhattan
---

Xombiewoof Magazine - Xombiewoof.Com is an online magazine dedicated to music and the performing arts. As a magazine for the arts and entertainment appreciating community by artists and entertainers, it brings to their readers current and topical news and information, the latest industry news and material resources to excite readers and make a positive difference in the way readers get the information they want. Website
---


The Jazz Academy of Music - is a non-profit 501c3 organization, established in 2002, is a manifestation of a longtime dream of Paul Carr, its Music Director, to extend the music education opportunities afforded him, as an inner city youth, to others. The Jazz Academy programs draw from and build upon the disciplines of music education Paul experienced in his youth.
---

The Jazz Academy - Paul Carr's DC-Based Music Education Program

Website: The Jazz Academy of Music
---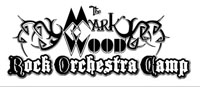 "Electrify Your Strings!" (EYS) - is a multi-tiered program designed to supplement and enhance your regular music curriculum. This is a unique opportunity to partner with a world-renowned artist such as Mark Wood and students are sure to benefit from the inspiring and motivational techniques he has developed through years of research and experience.

Links:: Wood Violins and "Electrify Your Strings!"
---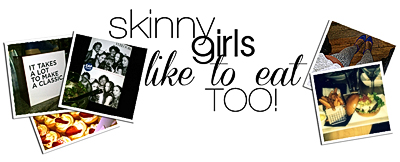 Skinny Girls Like to Eat TOO - In the pursuit of food, fashion and life - "about chics that like to eat and could very well be slim like myself. People think because I am small, that I eat less than the next person. TRY ME! =) I will also post those that eat by wearing an amazing outfit or something I think looks amazing. This blog will take you all over the place but enjoy this journey of mine." Skinny Girls Like to Eat TOO
---
A Lot of Flowers, located at 1011 Harris Avenue in Bellingham, WA, was a Fairhaven district landmark for many years, in their old location across from the Fairhaven Fish and Chips bus on 11th and Harris in Fairhaven, in a "beautiful little wooden shack." However, modernization forced change. Now they are excited to move into their new shop, which is "drastically different: modern, airy, with running water! Much less outdoor garden space," but they have managed to keep the same "wonderful shop vibe that had their customers coming back for years and years." Stop by their new shop, on 11th Ave, still (somewhat) across from the Fish-n-chips bus. A Lot of Flowers
---

Reverbnation - "is the leading online music marketing platform used by over 500,000 artists, managers, record labels, and venues to grow their reach, influence, and business across the internet. ReverbNation.com provides free and affordable solutions to individual artists and the music industry professionals that support them in the areas of web promotion, fan-relationship management, digital distribution, social-media marketing, direct-to-fan e-commerce, fan-behavior measurement, sentiment tracking, web-site hosting, and concert booking and promotion. " Website: Reverbnation.com
---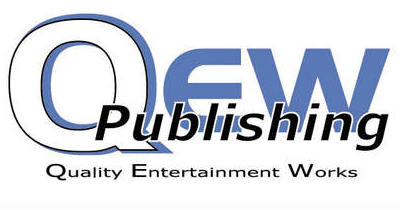 QEW Publishing "is an independent imprint that creates, produces, and publishes comics, novels, screenplays, and speculative project proposals for submissions. Its primary hallmark is the support and promotion of the entertainment arts. QEW (pronounced "Q") stands for Quality Entertainment Works. Writing, editing, illustration, filmmaking, animation, acting, and modeling comprise the current strata of diverse interests inspiring the creation and production of many of its properties. Writer and owner, Quenton Shaw, established QEW Publishing in May 2003. " Website: QEW Publishing and Facebook
---


Dark Horse Comics "Founded in 1986 by Mike Richardson, behind the concept of establishing an ideal atmosphere for creative professionals, Dark Horse Comics has grown to become the third-largest comics publisher in the United States and is acclaimed internationally for the quality and diversity of its line." Website: Dark Horse Comics
---


Evil Hat Productions believes that passion makes the best games. It is this passion for gaming that raised Fate to its current acclaimed position in the independent RPG community. Fate can be used to build the best kinds of role-playing experiences — full of laughter, story-telling, and memorable moments. The main members of Evil Hat Productions are Rob Donoghue, Fred Hicks, Lydia Leong, Leonard Balsera, and Chad Underkoffler. Others such as Cam Banks "guest star" from time to time.
---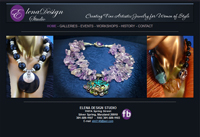 Elena Crusoe of Elena Design Studio, creates fine artistic jewelry and accessories that are works of wearable art. Elena Crusoe transforms an array of gemstones into works of wearable art that reflect a universal view of style, beauty, elegance and womanhood.

Creating Fine Artistic Jewelry for Women of Style. Website: Elena Design Studio
---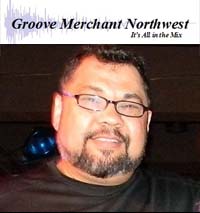 Eddie Hernandez/The Groove Merchant - Has been in the Music industry since 1980, He put himself through college by playing the Hammond Organ throughout Southern California metro. Since 2001 he owns and operates his own production company called Groove Merchant Northwest in the Pacific Northwest. FOH mixing is his favorite part of the operation and enjoys mixing on his Midas board, "Midas sounds better than anything else I've tried". Eddie has worked with some real talent from throughout the world ex... Maceo Parker, Fred Wesley, Soulive, Dumpstaphunk, Trombone Shorty, Inner Circle, Booker T, etc.... just to name a few. Website: Groove Merchant Northwest.
---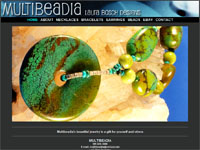 Multibeadia Designs - Laura Harrison Bosch - is a jewelry designer in the Washington DC area and has over 18 years experience in the jewelry supply mail order business. Since 2002 Multibeadia has sold thousands of jewelry components on eBay.
Website: Multibeadia Laura Bosch Designs.
---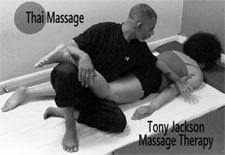 Tony Jackson Massage Therapy, Tony was certified at the Potomac Massage Training Institute and later returned to teach anatomy, physiology, kinesiology, as well as practical massage techniques. He is an expert in reflexology, Swedish, deep tissue sports massage, myofascial massage and is especially well known for Thai massage. He has gained a well-rounded experience working at spas, wellness centers, fitness centers, and chiropractic offices over the years. Website: Tony Jackson Massage Therapy
---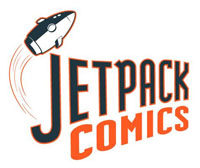 JETPACK COMICS, 37 North Main Street, Rochester, NH. A shop for and by gamers and comic enthusiasts! "Jetpack Comics is the inland seacoasts most well stocked comic and game store with a fair mix of toys and pop-culture fun. Jetpack Comics is a store run by immature fools but we always have fun and we'll try to make sure you have fun, too." Website: JETPACK COMICS
---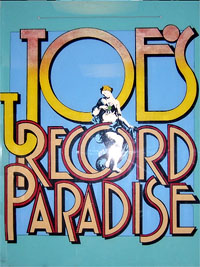 Joe's Record Paradise, Located at 8216 Georgia Ave, in Silver Spring, Maryland, has been open since 1974. Joe opened his first story on Carroll Avenue in Takoma Park, Maryland. I use to by "cut out" albums from there several times a month. They moved to a Baltimore location for a few years. Then to Rockville, Maryland for several years and now have returned to the near-in DC suburbs in their new location in downtown Silver Spring. Website: Joe's Record Paradise
---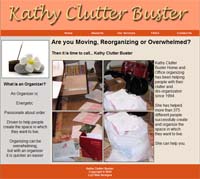 Kathy Clutter Buster -
Her Mission is to help people create a comfortable, clutter-free space in which to live and work. Washingtonian Magazine called Kathy "The Gentle Organizer". Organizing can be overwhelming but with an organizer it is quicker and easier. "She can help."
Website: Kathy Clutter Buster.
---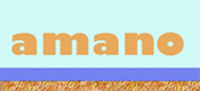 AMANO, located at 7034 Carroll Avenue in Old Town Takoma Park (301-270-1140), is a woman's boutique specializing in unique and affordable clothing, jewelry, gifts & accessories, as well as a complete selection of comfort footwear. It is one stop shopping for all your clothing needs. Website: amano.
---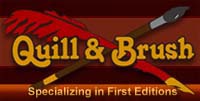 The Quill and Brush was established in 1976 as an outgrowth of a part-time business run by Allen and Patricia Ahearn who started collecting and cataloging books in the early 1960s. The Quill & Brush specializes in first editions of literature, mystery/detective fiction and poetry, as well as collectible books in all fields. The firm's stock of over 15,000 titles focuses mainly on books published from the middle of the 19th century to the present. Website: Quill and Brush.
---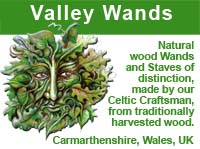 Valley Wands - is located deep in the heart of Carmarthenshire, Wales, UK. This is a wonderful setting for Valley Wands, and makes an idyllic place to work and live. Hywel and Sian, each practitioners of the Craft, create wands that are made in conjunction with the tides of the sun and the moon. The wands are made for you and with your purpose in mind. Each made from sympathetically harvested wood, and crafted completely by hand, they are not only beautiful but practical ritual, and healing tools. Links: Valley Wands on MySpace and Website
---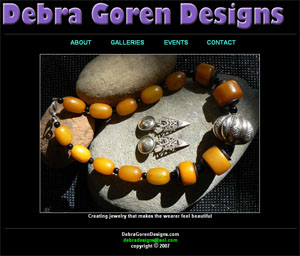 Debra Goren Designs, creating one of a kind jewelry made from the finest semi-precious stones, pearls, hand blown glass, crystals, wood, polymer clay, and beads from around the world.

Creating jewelry that makes the wearer feel beautiful. Website: Debra Goren Designs
---
Dionne Green is the sole creator and developer for Susej Designs. Susej Designs, LLC, a luxury goods company, produces products that are meant to speak to individuals artistically, culturally, and spiritually.

Website: Susej Designs
---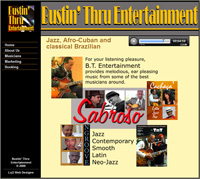 Bustin' Thru Entertainment,

A small PR consulting business that specializes in personally assisting independent jazz artists in: soliciting "gigs", booking independent venues and publicizing their performances.

Website: Bustin' Thru Entertainment
---
Lee's Flower & Card Shop - Established in 1945, is a family owned business, which has served the Washington metropolitan community for more than 50 years. With a highly skilled floral design team, using only the freshest flowers, Lee's creates stunning arrangements in traditional and contemporary styles.
Link to: Lee's Website
---

Busboys and Poets Books is operated by Teaching for Change, is Washington DC's newest source of books and films that encourage children and adults to question, challenge and re-think the world beyond the headlines. Website: BUSBOYS AND POETS
---
Top of Page
---