CD RACK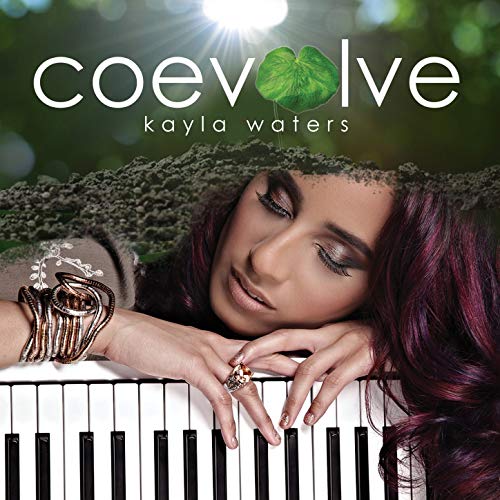 Kayla Waters - Coevolve (2018) "Under consideration in first-round GRAMMY voting for Jazz Instrumental Album and Engineered Album, Non-Classical, Waters composed the material for "Coevolve" conceptually. To tell the story of a seedling's evolution into a blossoming plant on "Full Bloom," she collaborated with Michael Broening. The Washington, DC-based musician-songwriter-producer jetted to Broening's Phoenix, Arizona studio for the session. The night before meeting with Broening, Waters doodled on a baby grand piano into the wee hours of the night eager to come up with something fresh. The next day, she presented her ideas, which became the essence of the song. " ~ Jazzhq.blogspot.com, website and Facebook.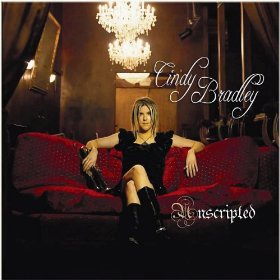 Cindy Bradley - Unscripted (2011) "Every now and then a musician gets bold and breaks the mold. Cindy Bradley's Unscripted is the sound of an artist just going for it. The nearly eight-minute "Prelude/Massive Transit/Interlude" suite that kicks off the album is like a rush of cool air to the face on a hot summer day. It's fast, furious and funky, with Bradley blowing the hell out of her trumpet as she dukes it out with producer Michael Broening's keyboards and Tim Veder's sax solos... The title is slightly misleading. There may not have been a script for Unscripted, but there is definitely a plan and Bradley is executing it to perfection. This is a highly rewarding sophomore effort from Bradley and establishes her as someone on the short list of jazzartists well worth following to see what comes next. " ~ Jeff Wimbush - AllAboutJazz.com
---
Gary Clark Jr. - This Land (2019) "Clark's third major-label LP, This Land, arrives as an ambitious corrective. This is the first time it's felt like the singer-guitarist is embracing the possibilities of studio production as a creative asset rather than a nuisance. In place of copious guitar solos, we get bass synths, keyboards, and a series of programmed samples that add a convincing contemporary accent to the survey of genres (Eighties R&B, funk, rockabilly, punk, reggae) Clark draws from this time." ~ Jonathan Bernstein - rollingstone.com, Website, Wikipedia and Facebook.
---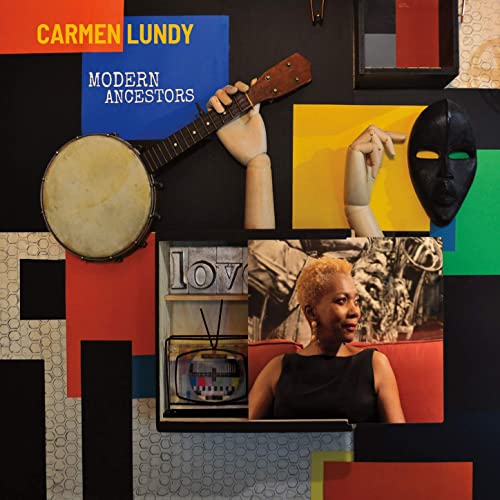 Carmen Lundy - Modern Ancestors (2019) "(November 11, 2019) There are few artists whose name garners respect from fans, critics and fellow artists like Carmen Lundy. Her thoughtful, often breathtaking ability to cross genres with her music is the stuff of legend, and she displays that gift again on her newest album, Modern Ancestors, a collection of tunes that honor the jazz greats of the past. The album,featuring 10 self-penned and arranged tracks and a stellar band consisting of Julius Rodriguez on piano, brother Curtis Lundy on acoustic upright bass, Kenny Davis on electric and acoustic bass, Mayra Casales on percussion, Terreon Gully and Kassa Overall on drums, and Andrew Renfroe on guitar, is a personal statement of both reverence for the past and application to the present." ~ SoulTracks.com, CD Wikipedia and Facebook.
---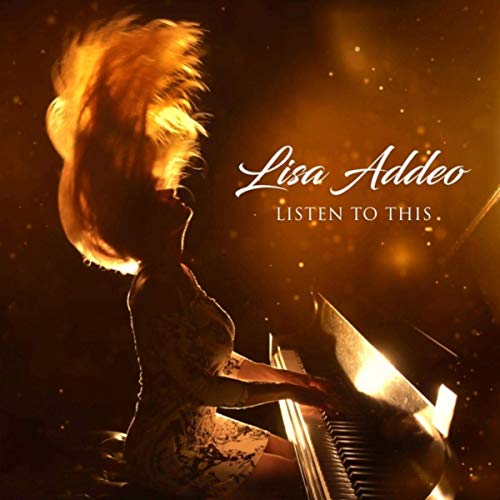 Lisa Addeo - Listen To This (2019) ""Lisa Addeo is a pianist, vocalist and composer whose music is in constant rotation on such programs as Music Choice's Smooth Jazz channel and Sirius XM's Siriusly Sinatra and Holiday Traditions channels. She's comfortable playing and singing many different styles, from contemporary and smooth jazz to pop and the Great American Songbook. On her new album, Listen To This, she delivers a colorful mosaic of cool jazz grooves. Produced by chart-topping Smooth Jazz guitarist Nils, the album also includes exciting contributions by Adam Hawley, Jeff Ryan, Steve Cole and Johnny Britt." ~ Brian Zimmerman - Jazziz.com, Website, Facebook, and Listen / Download page.
---
Larry Carlton & Robben Ford - Unpluggged (2014) "The history of jazz includes unlikely but successful collaborations as well as examples of people who should have gotten along but didn't. Miles Davis' economy, restraint and understatement were quite a contrast to John Coltrane's lengthy, stream of consciousness solos, and yet, they made great jazz together. Stan Getz and Chet Baker had a lot in common musically and should have collaborated time and time again; however, they couldn't stand one another. And then there are musicians who know they have a lot of musical common ground and act on that knowledge, which is what guitarist Larry Carlton and singer/guitarist Robben Ford do on this live disc (which was recorded in Tokyo, Japan in September 2006). The fact that Carlton and Ford (who knew each other from Tom Scott's L.A. Express back in the mid-'70s) have a lot of common ground does not mean that their guitar playing is identical; Carlton is essentially a jazzman who has been greatly influenced by rock, soul, funk, and blues, while Ford is essentially a bluesman who has been greatly influenced by jazz, rock, soul, and funk. " ~ Alex Henderson - Allmusic.com, Wikipedia - Larry Carlton, Website - Larry Carlton, Wikipedia - Robben Ford and Website - Robben Ford
---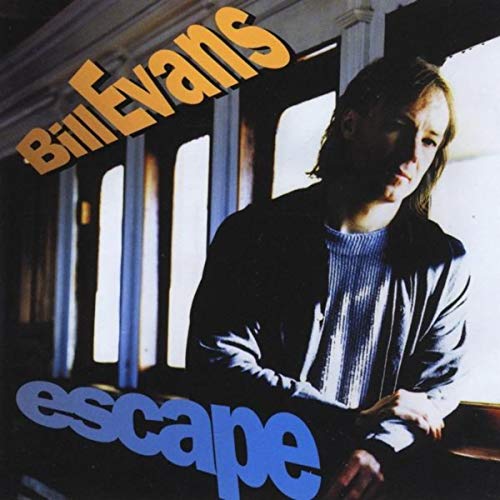 Bill Evans - Escape (1996) "From Miles Davis' Doo-Bop to albums by Greg Osby and Steve Coleman, much of the "jazz/rap fusion" released has been more hip-hop than jazz -- essentially, hip-hop with jazz overtones. Bill Evans, however, has featured rappers in much the way a hard bopper would feature a singer -- on "Reality" and the poignant, reggae-influenced "La Di Da," rapper Ahmed Best successfully interacts with an actual, spontaneous, improvisatory band instead of merely pre-recorded tracks." ~ Alex Henderson - Allmusic.com, Website and Wikipedia.
---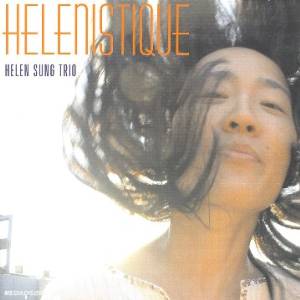 Helen Sung - Helenistique (2006) "New York-based pianist Helen Sung's debut as a leader, Push (Fresh Sound New Talent, 2003), featured mostly original tunes. For her sophomore effort, Sung has chosen some jazz standards, a Prince tune, and one from her own pen, "H*Town," an homage to her hometown of Houston, Texas. In covering jazz standards, one measure of success is how well the artist makes them his or her own. In this very engaging and successful piano trio effort, Sung does just that, breathing life into Rodgers & Hart's "Lover," one of Thelonous Monk's favorites, "Sweet and Lovely," Joe Henderson's classic "Black Narcissus," and Ellington's "Cottontail." She also includes an effervescent take on James P. Johnson's "Carolina Shout" and a quite original and energetic reading of Monk's "Bye Ya."" ~ DAN MCCLENAGHAN - AllAboutJazz.com
---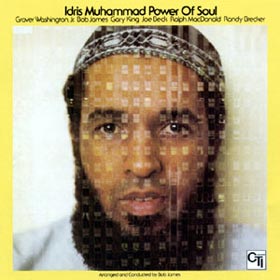 Idris Muhammed - The Power of Soul (1974) "No doubt, Muhammad is one of the most influential jazz/funk and R&B drummers on the planet. Known for his infusions of hip, snazzy grooves into jazz-based formats and other genres, Power Of Soul signifies his first solo effort. Clocking in at a mere thirty-four minutes in length, Muhammad and then prominent "CTI" recording artists, keyboardist/arranger, Bob James, and the late saxophonist, Grover Washington Jr. render some truly inspiring performances. However, this date denotes a team effort, where everyone plays a vital role, witnessed from the onset of the musicians' forceful and brassy rendition of Jimi Hendrix' "Power Of Love." Consequently, electric guitarist, Joe Beck adds a bit of psychedelia to this Hendrix classic, largely due to his quasi, jazz-fusion Hendrix-like distortion drenched solo." ~ GLENN ASTARITA - AllAboutJazz.com, New York Times and Wikipedia.
---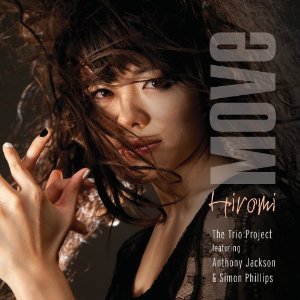 Hiromi - Move (2012) "Keyboardist Hiromi once again reaps the benefits of her superstar rhythmic section, drummer Simon Phillips (The Who, Toto, David Gilmour) and contrabassist Anthony Jackson (Paul Simon, Chick Corea, Steely Dan). A largely acoustic set, she yields an action-packed schema, teeming with intricately designed arrangements while zooming in for the kill on many occasions. However, Hiromi's breadth of scope is rather monolithic, since her arrangements are of the whirlwind variety, where nuance, tonal shadings and ballad-like intricacies complement and contrast her perpetual motion. ." ~ GLENN ASTARITA - AllAboutJazz.com, CD Discography and Website.
---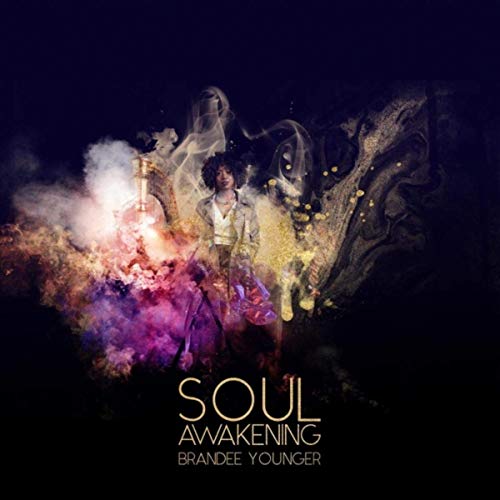 Brandee Younger - Soul Awakening (2019) "Younger, 35, has spent much of the last dozen years in a state of arrival, or maybe a process of emergence. Recent events suggest that she's now fully emerged. She was a winning feature of the most stylish jazz album from 2018, Makaya McCraven's Universal Beings. Like McCraven, she contributed a track to the all-star Beatles tribute A Day in the Life: Impressions of Pepper. A generous taste of her music, from a 2013 Field Recording filmed by NPR Music in an oddities museum, can be heard during a touching scene in Homecoming, Beyoncé's documentary film. " &nbsp ~ Nate Chinen - NPR First Listen, Facebook, Wikipedia, and Website page.
---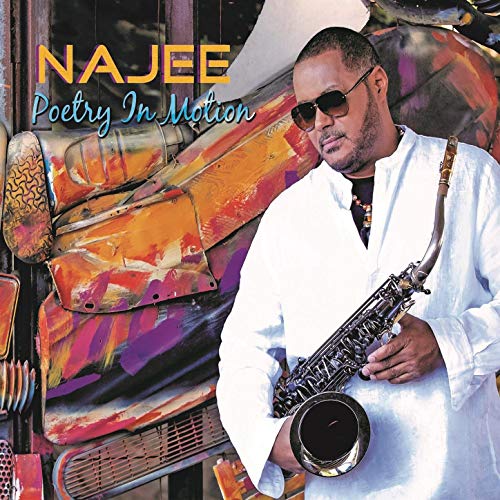 Najee - Poetry in Motion (2017) "The multiple Grammy-Award nominated instrumentalist, composer and quadruple threat who is equally adept on soprano, tenor and alto saxophones and flute, recently celebrated his 30th anniversary as a recording artist. Najee, who has collaborated with iconic figures Stevie Wonder, Quincy Jones, Herbie Hancock and George Duke, has just released his seventeenth album as a leader, the stunning Poetry In Motion. The CD is dedicated to two ground-breaking musicians with whom Najee has had the distinction of working - Prince and Al Jarreau. "Both artists in their own way have changed the culture of music forever," shares the saxophonist. "Whenever I have worked with people of their caliber of artistry, I have always walked away with something that helps to shape my musical conversation." " ~ Soul Tracks, ~ Wikipedia, Facebook and Website
---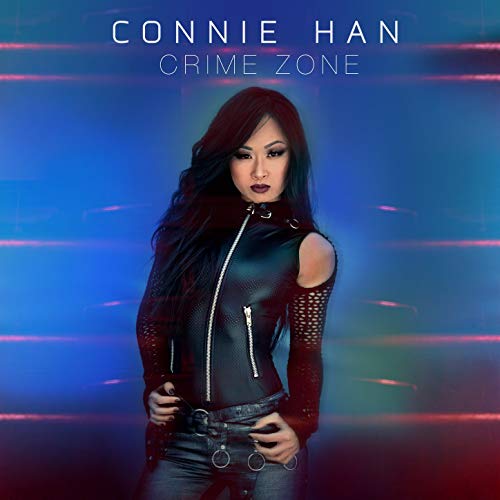 Connie Han - Crime Zone (2018) "Twenty-two year old pianist Connie Han comes at you flashy, fast, and furious on her Mack Avenue debut Crime Zone. But it's flashy and fast with more than enough sense of history and creative curiosity to keep your ear pinned to whatever device you're listening on... Han has no trouble letting all her musical gifts hold centerstage at appropriate times throughout Crime Zone, and her interpretive strengths prove formidable. " ~ MIKE JURKOVIC - AllAboutJazz.com, Facebook, Wikipedia and Website
---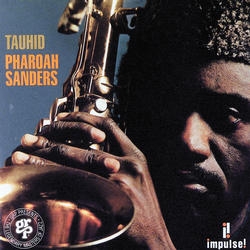 Pharoah Sanders - Tauhid (1967) "Here's Pharoah Sandres' legendary "Tauhid" featuring the great late Sonny Sharrock (see previous post). Although introduced as a protege of John Coltrane and touted by many as his heir apparent, reedman Pharoah Sanders quickly proved his own man. His shared interest in the "cosmic" music of Coltrane's final period belies the fact that Sanders frequently plays with an unhurried sense of peace and satisfaction rarely found in his mentor's music. His use of space, African and Asian motifs and instruments, and simple, repetitive melodies also pointed the way for jazz, rock, and new age musicians in the '70s and '80s, while his sometimes raucous use of harsh, shrieking runs influenced many of jazz's most adventurous saxophonists." ~ AllThatJazz.com, Facebook, Website and Wikipedia.
---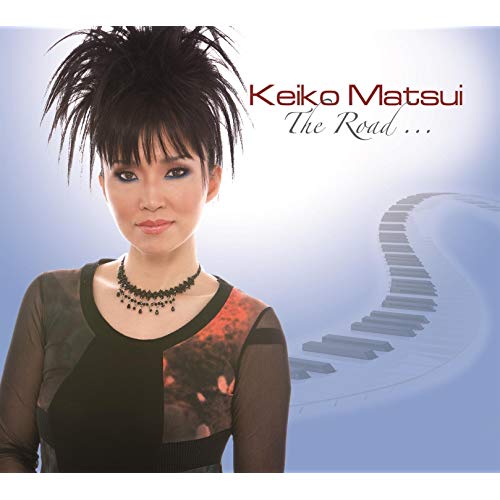 Keiko Matsui - The Road (2015) "Keiko Matsui is a master on the piano or the keytar, and she's demonstrated her technical skills both on record and onstage-especially during her remarkable four-hand piano gigs with Bob James. But throughout her distinguished career, Matsui hasn't been overly concerned with garnering recognition for her virtuosity. The Tokyo-born artist, although often placed in the contemporary-jazz category, has always been more about inspiration and hope. Her lovely runs on the ivories have shuttled her to the top of the new-age charts." ~ Brian Soergel - JazzTimes.com, Discography, Website, Wikipedia and YouTube.
---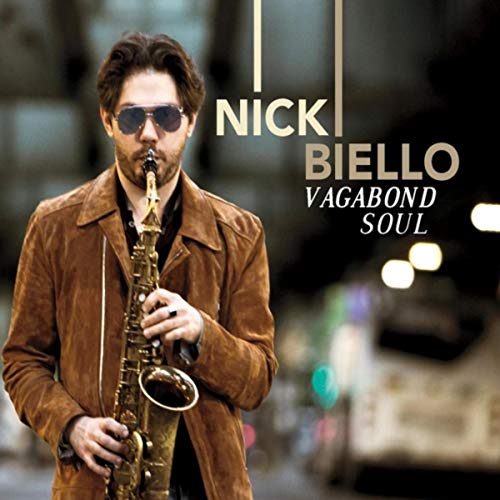 Nick Biello "Vagabond Soul" (2018) "Alto and soprano saxophonist Nick Biello has been gaining momentum as an artist on the New York scene in the late 2010s, culminating in this recording for Truth Revolution Records, Vagabond Soul. His prodigious talent as an instrumentalist, composer and arranger is plainly on display on this significant offering, as it is on the myriad of recordings he has made as a side musician. His partnership for this recording with pianist Phil Markowitz is a true sign of the respect he is earning from veteran and young players alike. Markowitz has spent the past 16 years playing, touring, and recording with saxophone master Dave Liebman, as well as performing with saxophone icons Ravi Coltrane, and Joe Lovano. " ~ Paul Rauch - All About Jazz, Website and Truth Revolution Recording Collective.
---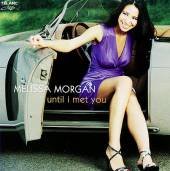 Melissa Morgan - Until I Met You (2009) "For her debut release, Melissa Morgan wanted a gritty, retro vibe evocative of classic jazz vocal albums of the 1950s and '60s. She also wanted to pay tribute to such heroines of that era as Nancy Wilson, Billie Holiday, Dinah Washington and Sarah Vaughan. On both counts she succeeds admirably, , thanks not only to her own mellifluous richness but also to a formidable rhythm section led by pianist Gerald Clayton and various assemblages of horns, including trumpeter Christian Scott on three tracks." &nbsp ~ Christopher Loudon - Jazz Times, Facebook, SoundCloud, YouTube, and DC Bebop page.
---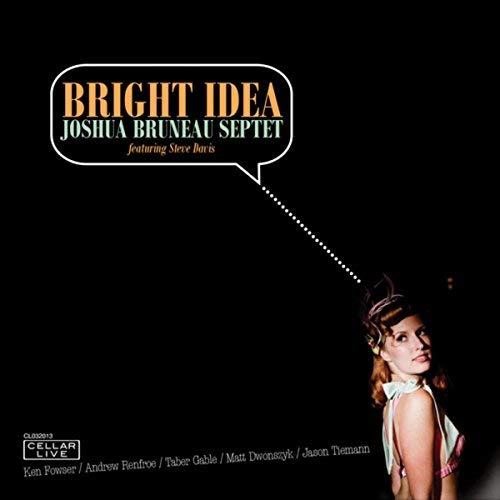 Joshua Bruneau - Bright Idea (2015) "he set list is a mixture of originals from Bruneau, plus a couple of numbers from several well-known jazz musicians, and one American popular standard all of which are played with fluent expertise. A Bruneau original "Fuller's Blues" dedicated to trombonist Curtis Fuller, leads off and demonstrates the band's good intentions. There is a brisk opening theme with the horns in unison, followed by Bruneau showing his chops in the upper register. Steve Davis' effort is well-constructed and guitarist Andrew Renfroe demonstrates some tasty riffs. A solid opening." ~ John Sunier - Audiophile Audition, Smalls Live Profile and GEORGIA STRAIGHT Article
---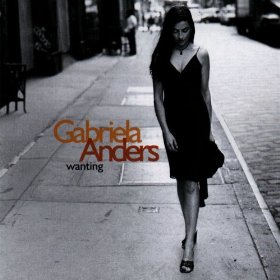 Gabriela Anders - Wanting (1998) "Gabriela Anders is Argentinean, and comes from Buenos Aires. This young lady delivers us a SUPERB and CONSISTENT Latin tinged "smooth jazz" set and has the production talents of George Duke, Paul Brown and Matt Pearson to lean on. The end result is a soul/jazz lovers dream. Vocally she comes to us in an extremely sensual and sexy way indeed. Imagine a vocal fusion of Astrud Gilberto and Chante Moore. Interested? Some of her vocal phrasing echoes of Sade, but this lady is far superior and has a much wider, varied and more interesting vocal range." ~ SoulExpress.com, Facebook, YouTube and Website
---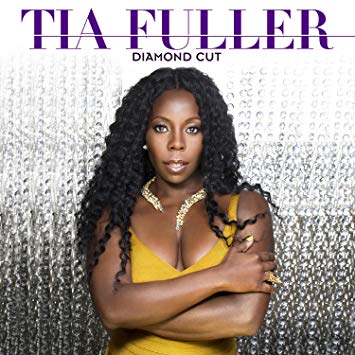 Tia Fuller - Diamond Cut (2018) "Alto saxophonist and composer Tia Fuller is a veteran jazz player with five dates as a leader under her belt. The latest, Diamond Cut, is a heavyweight session featuring two super-A-list rhythm sections and the brilliant Adam Rogers on guitar. With half the tunes propelled by bassist Dave Holland and drummer Jack DeJohnette and the other half by the bass/drums team of James Genus and Bill Stewart, well, you know that Fuller is a serious player."" ~ Will Layman - popmatters.com, Facebook, Wikipedia and Website
---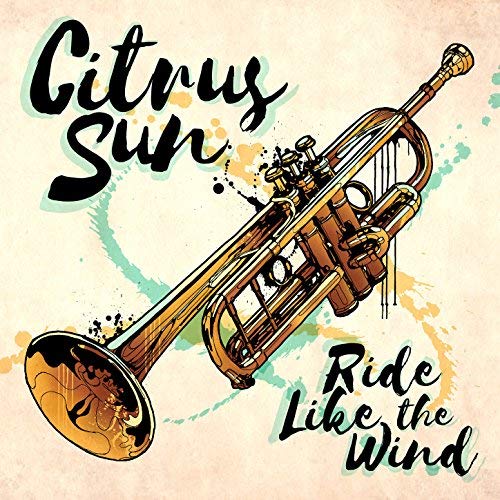 Citrus Sun - Ride Like the Wind (2018) "A fantastic little record from Jean-Paul "Bluey" Maunick – served up by a project with a slightly different vibe than his famous group Incognito – but a sound that's every bit as soulful! There's maybe a bit more jazz in the mix here – a focus even more on the great instrumentalists that Bluey works with – with long keyboard solos from the leader himself, plus trumpet from Dominic Glover, piano from Matt Cooper, guitar from Francisco Sales and Jim Mullen, and some other great contributions too! There's definitely still some vocals on the set – work from Imaani, Joao Caetano, and Natalie Williams – but a good portion of the set is instrumental too. " ~ dustygroove.com, Bluey of Incognito bio, Wikipedia and Facebook
---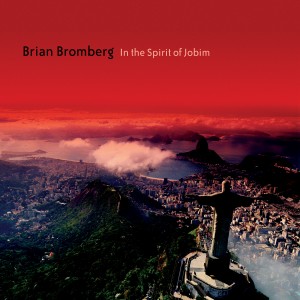 Brian Bromberg - In The Spirit of Jobim Artistry (2012) "A former editor once cautioned me on "gratuitous self reference" when it came to critical review. While the point is well taken, how can you not be passionate about music that exudes passion from its cultural core. Perhaps the editor struggled with the difference between honesty, personal opinion and perspective as opposed to arbitrary stylistic guidelines. In short; you can not arbitrarily stylize passion and anyone that travels in my cultural inner circle knows Brazilian music and especially the music of Jobim is my musical sweet spot and if you are of the same inclination then In The Spirit Of Jobim is guaranteed to make your musical back leg shake!" ~ Brent Black - CriticalJazz.com
---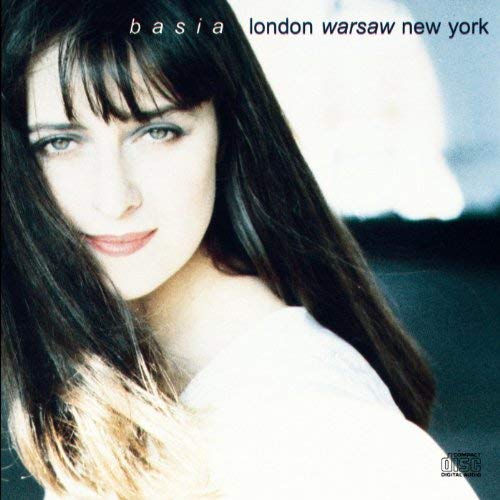 Basia - London Warsaw New York (1990) "Basia's tantalizing Brazilian breeze and "Basia-nova" is a sheer delight to listen to. She keeps the same sweet infectiousness which made her debut Time and Tide a platinum stroke of genius. This time she's infused '60s soul and some heartfelt, sparkling ballads, like "Brave New Hope." Her voice is distinctive and lilting, her lyrics interesting, and her production frisky, employing such oddities as accordion and bass sax. Other top cuts include "Best Friends" and a rousing cover of "Until You Come Back to Me." Her disappearance from regular recordings after the mid-'90s (she made a few guest appearances on instrumental albums) was a great loss for adult contemporary music." ~ Jonathan Widran - Allmusic.com, Wikipedia and YouTube
---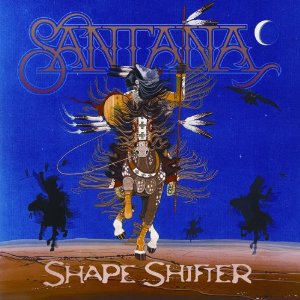 Santana - Shape Shifter (2012) "If you've been yearning for some classic Carlos Santana, "Shape Shifter," the guitarist's first album on his new Starfaith Records label, is just the ticket. Santana's 36th album is dedicated to Native American Indians and features 13 mostly original songs he has been saving for a special release. Only one song, the Latin-flavored "Eres La Luz," features vocals (singers Andy Vargas and Tony Lindsay). The remaining instrumental tracks showcase Santana's virtuoso guitar playing in a beautifully arranged and carefully paced album.;" ~ Gene Stout, Special to The Seattle Times, CD Discography , Website and MySpace.
---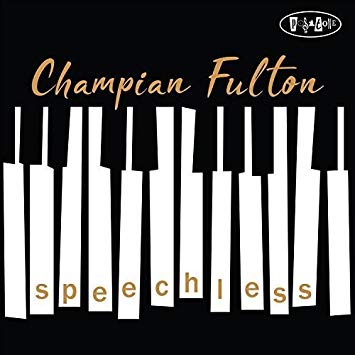 Champion Fulton - Speechless (2017) "Speechless is a date that may be best classified as a centrist statement, but it's far from the norm for Champian Fulton. While many have come to know and admire Fulton for her arresting vocals and piano work, both usually given in service to Great American Songbook classics, she's not conforming to those expectations here. For her eighth album in total, and her debut on the Posi-Tone imprint, Fulton is staying completely mum for the first time, putting her piano playing in the spotlight on a program of originals. " ~ DAN BILAWSKY - AllAboutJazz.com, Website, Wikipedia and Facebook
---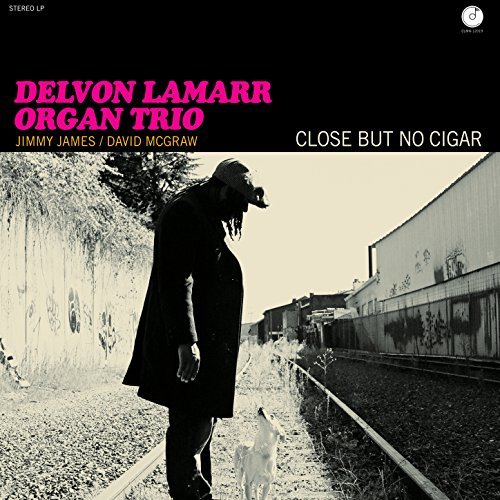 Delvon Lamarr Organ Trio - Close But No Cigar (2018) "Lamarr and company are very good at imitating the grooves of famous musicians, but the group has more than imitative works up its collective sleeves. Each tune on this record is drenched in hot buttered soul, as culinary-themed groovers like "Between the Mayo and the Mustard" and "Raymond Brings the Greens" would suggest. These tracks are riff-based organ jams that feature not only Lamarr's skillful mastery of the percussive qualities of his instrument, but also skillful manipulation of two chord vamps by James and McGraw and some downright delicious soloing by James (including what sounds like a quote from David Bowie's "The Man Who Sold The World" on the latter)." ~ Black Grooves, Website, Facebook and YouTube
---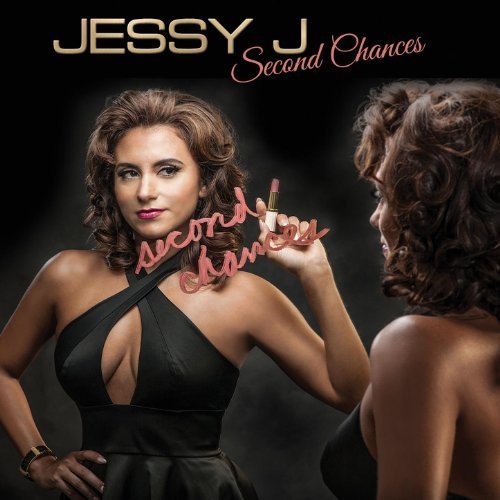 Jessy J - Second Chances (2013) "On September 10, 2013, saxophonist Jessy J released Second Chances on Shanachie Entertainment. The album features an all-star cast of musicians including Jeff Lorber, Norman Brown, Joe Sample, Jimmy Haslip and Johnny Britt. Second Chances is Jessy"™s fourth release as a solo artist, but her first as a producer, and as part of this new role, she sought to fuse her love for and influences in the jazz, Latin jazz and R&B styles. "Listen 2 the Groove," the first single from the album features Lorber on keys and Jimmy Haslip on bass. The title track, "Second Chances," showcases Norman Brown and Johnny Britt. Joe Sample lends his both his writing talents and playing on "Mambo Gumbo." " ~ Review - TeenJazz.com
---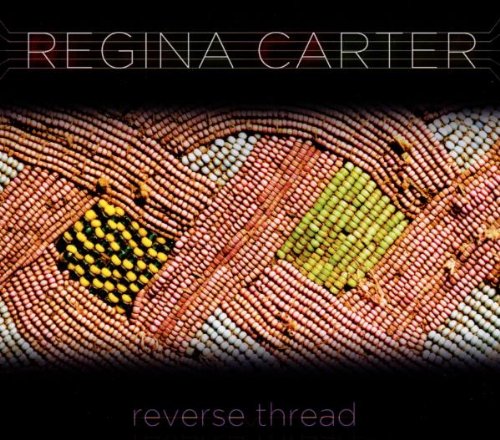 Regina Carter - Reverse Threads (2010) "From the hinterlands in Africa, Europe, and the Americas, this is modern folk music that is global, traditional, and full of soul. It's a communion of sounds, articulated by Carter's resonating violin, along with a fine ensemble of noted jazz artists and brilliant additions including the old-world timbre of accordionists Will Holshouser and Gary Versace, and Kora (21-string West African harp) master, Yacouba Sissoko."" ~ MARK F. TURNER - AllAboutJazz.com, Facebook, Wikipedia and Website
---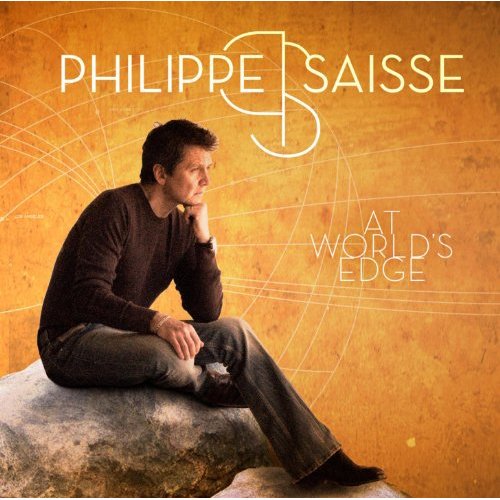 Philippe Saisse - At World's Edge (2009) "Philippe Saisse is an extraordinary musician with a particularly wide-ranging musical career as one of the premier multi-talented artists in contemporary jazz and popular music. He reached his undeniable apex with a highly entertaining and engaging work entitled At World's Edge. His varied musical ventures have included duties as composer, arranger, producer, and keyboard performer extraordinaire. " ~ Randall Parrish - Vivascene.com, Website, Wikipedia and Facebook
---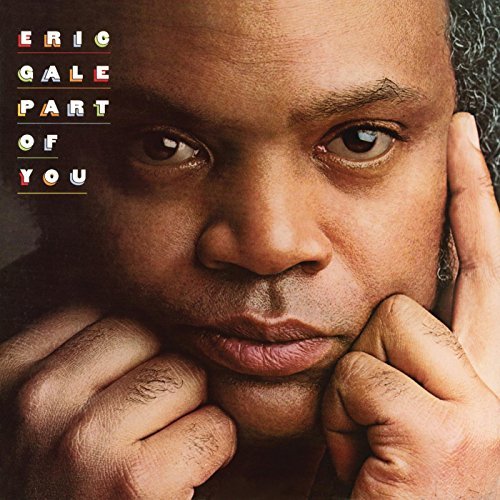 Eric Gale - Part of You (1979) "Beat Goes On offers two albums on one disc by guitarist Eric Gale, from 1979 and 1980, respectively. Both are notable but for separate reasons. The first record up, Part of You, extrapolates on the template of the CTI sound. Given that it was produced by Ralph MacDonald and arranged by William Eaton and Bernadette Randle, this should come as no surprise. It was recorded in a series of sessions with crack studio players that alternately include drummers Harvey Mason, Steve Gadd, and Idris Muhammad, bassists Anthony Jackson and Neil Jason, large horn and string sections, and guest appearances from Grover Washington, Jr. ("Lookin' Good") and Charles Earland ("Trio"). The set is a balance of polished jazz-funk numbers and beautifully orchestrated ballads." ~ Thom Jurek - Allmusic.com, Wikipedia and YouTube
---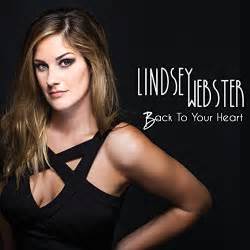 Lindsey Webster - Back to Your Heart (2016) "It's a little sad that music like Lindsey Webster's today gets pigeon-holed as smooth jazz, when just a few decades ago it would've simply been called some of the best Quiet Storm R&B/soul music around. Webster's music is the kind set in someplace dark and smoky. The kind of music where expert, live musicians play under a silken, clarion voice caressing warm lyrics about love and relationships without irony or dismissal. The kind of music you want to relax into. There is nothing cynical or hard about Webster's third return with Back to Your Heart. This sweetheart album places its blood beat front and center and makes one wish good soul music could simply be called what it is, if only so more of its fans can find it when looking." ~ Soultracks.com, Website and Facebook
---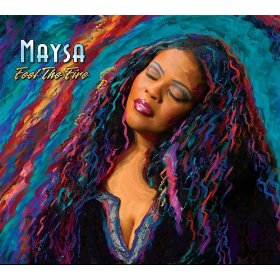 Maysa - Sweet Classic Soul (2005) "In the last year, the world of music has rediscovered 70s soul in a big way, with classic soul cover albums of varying quality by Freddie Jackson, Vanessa Williams, Patti LaBelle and Jeffrey Osborne, among others. So, I was a little leery of hearing yet another one - Maysa's new release, Sweet Classic Soul. However, happily, it is the best of the bunch, an album that avoids being overly nostalgic and instead moves classic material into Maysa's adult soul/smooth jazz world, taking a batch of 10 great songs in a fresh, different direction. "" ~ Smooth Jazz Therapy, Website, Facebook and YouTube.
---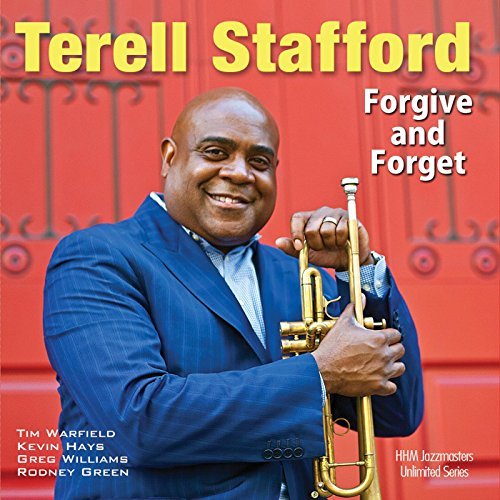 Terell Stafford - Forgive and Forget (2016) "Veteran trumpeter Terell Stafford delivers the second installment of saxophonist Herb Harris's dynamic "Jazz Masters Unlimited" series production, with the unveiling of Forgive and Forget, providing a forum for Stafford's talents and improvisational skills. Showcasing a repertoire penned and arranged by Harris, the trumpeter surrounds himself with a formidable quintet that makes his performance here much easier to appreciate." ~ EDWARD BLANCO - AllAboutJazz.com, Facebook, Wikipedia and Website
---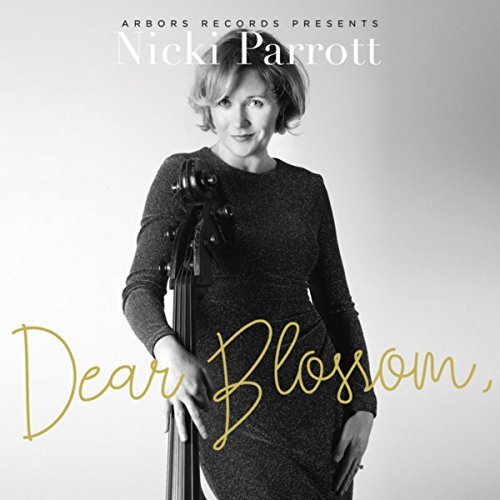 Nicki Parrott - Dear Blossom (2017) "This Arbors CD is vocalist/string bassist Nicki Parrott's interpretation of songs associated with late vocalist/pianist Blossom Dearie. It's interesting to compare and contrast these two talented vocalist-instrumentalists. They both have unique, clear vocal delivery and subtle tones. Both the late Ms. Dearie and Ms. Parrott have lots of YouTube presentations that are easily searchable. So, one can easily find and compare. For those not familiar with Nicki's musical history, here's a brief summary. She is native Australian who came to the U.S. and studied bass with Rufus Reid. Vocalization came later when she was regularly featured for about a decade with Les Paul's Monday night sessions. Paul was intrigued with her vocalizing and encouraged her." ~ Norman Vickers - Jazz Pensacola, Website, All About Jazz and Facebook
---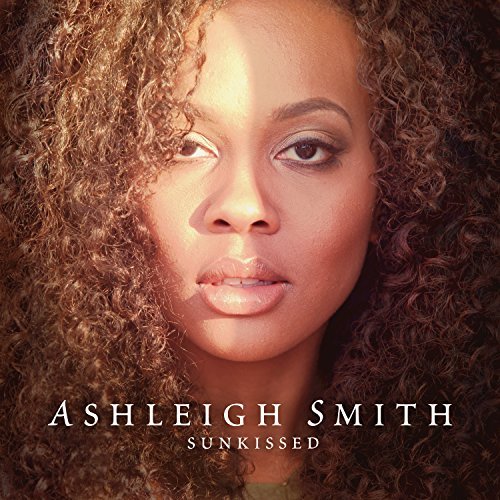 Ashleigh Smith - Sunkissed (2016) "The 27-year-old Dallas-based singer/songwriter effortlessly blends soul, jazz and pop on her debut album. Smith's "Best Friends" is radio-friendly and serves as an nice introduction to what she brings to the party. There's a breezy bossa nova groove to the tune as Smith references her fondness for Stevie Wonder courtesy of Kevin Wyatt's nifty harmonica work. Smith's skill set includes songwriting as she co-wrote five of the album's 10 compositions. The other half includes covers of The Beatles "Blackbird' and Hall & Oates' 1975 hit, "Sara Smile" and they work best as showpieces for Smith's comfort with lighter fare without really moving the needle as game-changing interpretations. " ~ Jeff Wimbush - AllAboutJazz.com, Facebook and Website
---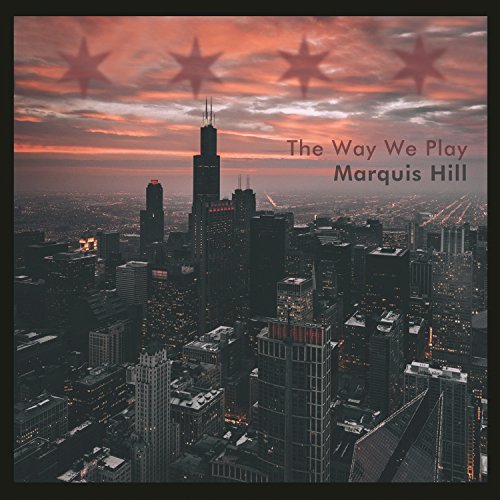 Marquis Hill - The Way We Play (2016) "Marquis Hill, not yet 30 and based in both his hometown of Chicago and in New York, is one of the most promising jazz musicians to gain a national reputation in recent memory. He's a remarkably gifted trumpeter, with a technical command that can evoke heroes like Donald Byrd and Freddie Hubbard without getting too close to the source, and a composer-bandleader whose music and working group, the Blacktet, boast a comprehensive vision. Hill received first place at the 2014 Thelonious Monk International Jazz Trumpet Competition, and this Concord Jazz debut is the result of a generous prize package. And although it follows a few fine if modestly distributed recordings, it comes off like a definitive introduction." ~ Evan Haga - JazzTimes.com, Website and Facebook.
---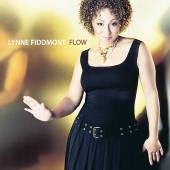 Lynne Fiddmont - FLOW (2007) "During the 2008 Smooth Jazz Cruise stars emerged in the most unexpected of places. Indeed this is exactly what happened in the M/S Westerdam's Ocean Bar when session singer extraordinaire Lynne Fiddmont took the stage. Of course Fiddmont is far from simply being a backing musician. Her 2006 solo release 'Flow' was an absolute revelation and despite being full of the shimmering soul sophistication that was a hallmark of that melodic accessible music of the eighties there is not one thing about it that is dated. To the contrary, this wonderful collection of jazz infused soul songs for grown ups has struck an immediate chord with fans of vocally driven smooth R & B and, here in the Ocean Bar, they were out in force to show appreciation for one of the most gifted artists around." ~ Smooth Jazz Therapy, Website, Facebook and YouTube.
---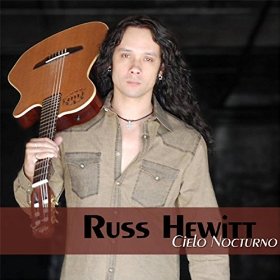 Russ Hewitt - Cielo Nocturno (2016) ""Local Texan rumba flamenco guitarist Russ Hewitt impressed us with his recording debut Bajo El Sol eight years ago and has been patience and particular with his steps since. Waiting three years to record his equally strong follow up Alma Vieja Hewitt avoided the sophomore slump and now it has been over 5 years for him to finally release his latest recording Cielo Nocturno. Keeping a creative streak is a difficult task for even the best of musicians and streaks are made to be broken. Clearly this is the case with Cielo Nocturno which is not of equal strength of his prior recordings but frankly exceeds all expectations from this artist that grows in his compositional capabilities." ~ Michael Debbage- MainlyPiano.com, Website Facebook, Facebook Bandpage, SoundCloud, Jazz Network and YouTube Channel
---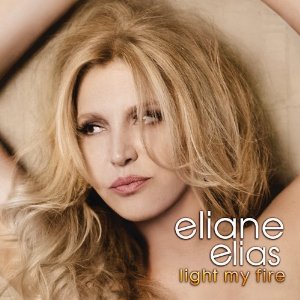 Elaine Elias - Light My Fire (2011) "In a career that spans around 30 years and over 20 albums, singer and pianist Eliane Elias has come to epitomize a cool, sophisticated jazz sensibility, especially on the bossa nova songs of her native Brazil. On Light My Fire, she set out to extend the range of styles and grooves in her music and, in so doing, mixes Brazilian music with a couple of jazz standards and one or two famous pop and rock songs." ~ BRUCE LINDSAY - AllAboutJazz.com Website, Facebook and Discography
---
Grace Kelly - Mood Changes (2008) "Grace Kelly has surprised the jazz world with her immense talent, even though she is still only in her teens. She has already received high praise from Phil Woods and Lee Konitz (the latter of whom appeared on her last CD). Kelly's fifth CD under her own name features her on alto, tenor, and soprano saxophone plus vocals, while she composed four songs and wrote all of the arrangements. Her enticing approach to the standard "Comes Love" utilizes a catchy vamp with overdubbed alto and soprano, producing a fresh approach to a standard that is often played with little imagination." ~ AllMusic.com, Website, Wikipedia and Facebook
---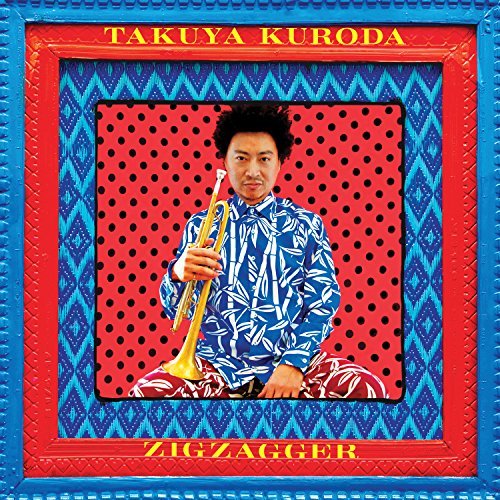 Takuya Kuroda - Zigzagger (2016) "Takuya Kuroda makes funky jazz for the 22nd century. The Japanese trumpeter's multiethnic, genre-crossing music knows no bounds, bringing together elements of fusion, funk, acid jazz, electronica, neo-soul, hip-hop, Afrobeat and anything else he can think of. Zigzagger is the follow-up to his 2014 breakout on Blue Note, Rising Son, and it continues in much the same vein. Kuroda and trombonist Corey King etch memorable themes into layers of Takeshi Ohbayashi's slippery keyboards, Rashaan Carter's funky bass and the get-up-and-dance beats laid down by drummer Adam Jackson, after which Kuroda lets loose with fierce solos." ~ Steve Greenlee - JazzTimes.com, Wikipedia, Facebook and Website
---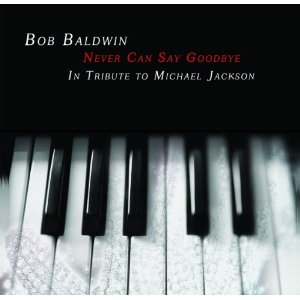 Bob Baldwin - Never Can Say Goodbye: A Tribute to Michael Jackson (2007) "Baldwin interprets Jackson in a pretty straightforward and direct manner, with few frills or unnecessary flourishes. Another artist might have overly embellished the material with strings, horns, a battery of overdubbed keyboards, vocalists and other trappings; instead, Baldwin lets the music do the talking, and guest appearances by guitarists Steve Oliver, Chieli Minnucci and Chuck Loeb, along with trumpeter Joey Sommerville, add subtle but not showy contributions. Loeb—the newly recruited replacement for Larry Carlton in Fourplay —shines especially on "Never Can Say Goodbye."" ~ Jeff Wimbush - AllAboutJazz.com, Website, Facebook, Discography, Reverbnationand DC Bebop page
---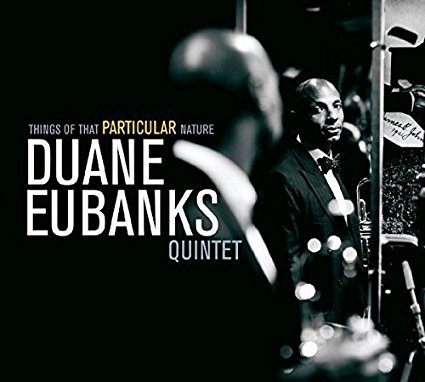 Duane Eubanks Quintet - Things Of That Particular Nature (2015) "Things Of That Particular Nature is the record that the jazz world has been waiting for from trumpeter Duane Eubanks. My Shining Hour (TCB Records, 1999) and Second Take (TCB Records, 2001) put Eubanks on the map as a leader, positioning him as a purveyor of all manner of bop-derived music. He instantly came off as one to watch, but his voice was tied to the past on those releases, both through the material he covered and the debts that his sound betrayed. Now, with more than a decade of experience under his belt since those albums were released, Eubanks is speaking with a voice that's all his own. "" ~ DAN BILAWSKY - AllAboutJazz.com, Website, Facebook, Discography and Whirlwind Recordings
---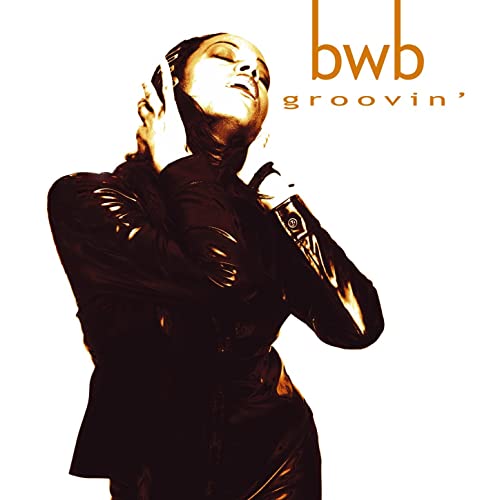 BWB - Groovin' (2002) "Combine smooth-jazz stalwarts Rick Braun, Kirk Whalum and Norman Brown, call the CD Groovin' and picture a woman in apparent ecstasy on the cover and you might think you're in for a fairly run-of-the-mill NAC experience. But there's something deeper going on. Although the setting is modern, the influences are late-'60s and early-'70s soul-jazz plucked from the CTI catalog, and the crack trio of keyboardist Ricky Peterson, bassist Christian McBride and drummer Gregory Hutchinson keeps the music honest." ~ Brian Soergel - JazzTimes.com, Wikipedia and Website
---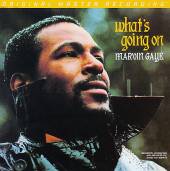 Marvin Gaye - What's Going On (1971) "What's Going On is not only Marvin Gaye's masterpiece, it's the most important and passionate record to come out of soul music, delivered by one of its finest voices, a man finally free to speak his mind and so move from R&B sex symbol to true recording artist. With What's Going On, Gaye meditated on what had happened to the American dream of the past -- as it related to urban decay, environmental woes, military turbulence, police brutality, unemployment, and poverty... Besides cementing Marvin Gaye as one of the most important artists in pop music, What's Going On was far and away the best full-length to issue from the singles-dominated Motown factory, and arguably the best soul album of all time." ~ AllMusic.com and Wikipedia.
---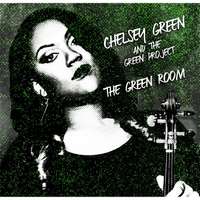 Chelsey Green and The Green Project - The Green Room (2014) "Violinist, viola player, and vocalist Chelsey Green bounces from funky dance tracks with R&B seasonings and bopping grooves to classically-twined silhouettes on her full-length debut album The Green Project. The collaboration of chamber strings and guitars are trellised in the twinkling notes of the piano and keyboards as horns flare vibrantly with a rhythm section that supports the free flowing ruminations." ~ By susanfrancesny, BLOGCRITICS.ORG, Facebook and Website
---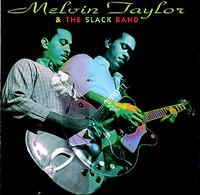 Melvin Taylor - Melvin Taylor & the Slack Band (1995) This review first appeared December 8, 1995 "Melvin Taylor may be the best guitarist you've never heard of. He's in his mid-30s, but this is only his third album – and the first he's recorded in a decade. What sets Taylor apart isn't his ability to play blistering fast solos – although he can do that with the best – nor to bend notes a la Hendrix (even though his cover of "Voodoo Chile" is every bit as good as Stevie Ray Vaughan's). No, what sets Taylor apart is that he can do both of those and more. His Wes Montgomery-esque version of the old surf rock classic "Tequila" shows versatility, imagination and taste in equal helpings. And how many guitarists can play hard blues and sophisticated jazz in equal measure?" ~ Jim Trageser - http://trageser.com, Facebook, YouTube and Website
---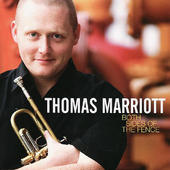 Thomas Marriott - Both Side of the Fence (2007) "Thomas Marriott's second recording is a thoroughly impressive affair, recorded over two studio sessions a few months apart. With a band including pianist Marc Seales, bassist Jeff Johnson, and drummer John Bishop, the leader kicks off the disc with "Both Sides of the Fence," a driving post-bop original that showcases his lyrical chops on flügelhorn in an uptempo setting." ~ AllMusic.com, Website, Human Spirit Band and Facebook
---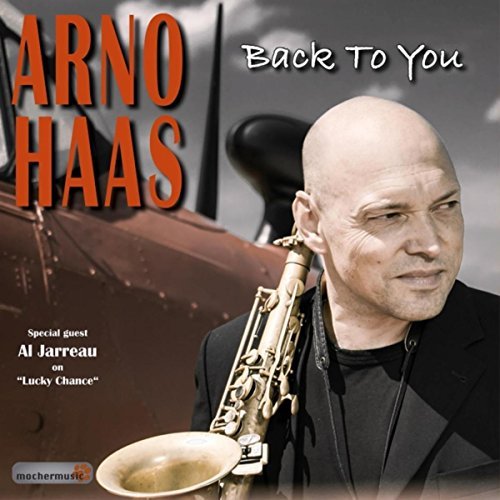 Arno Haas - Back to You (2016) "Saxman Arno Haas is quite the seasoned musician, having an international reputation as one who graces the stage up to 250 times a year with various formations. Here on Arno HaasBack to You, his sophomore release (his debut recording, Magic Hands, was released three years ago), Haas works what he terms as the current fusion jazz styles relentlessly and with precision. There's a bit of something for every jazz lover here as the saxman strolls and bounces about from the light & airy to the R&B/jazz slow jam to the hot & funky stuff c-jazzers so love. He demonstrates his in-depth feel for all things jazz via a crystal clear and definitive sax style and great vision, and you can hear the fun he has with this material." ~ AllMusic.com, Facebook, YouTube and Website
---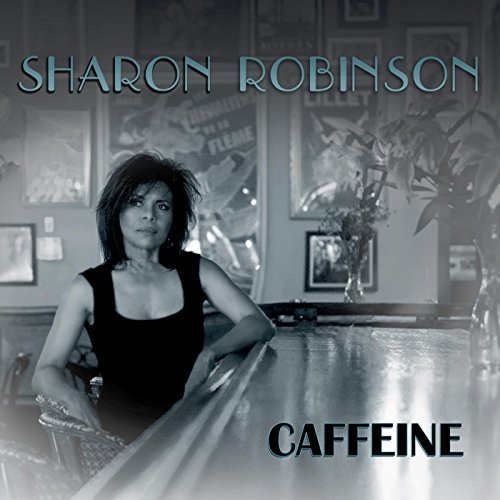 Sharon Robinson - Caffeine (2015) "Several years in the making, Robinson released her second outing Caffeine, a beautiful soul album full of smooth grooves and melodies. Blessed with a great voice—husky yet smooth, distinctive, beautiful and wise, she imbues her songs with a deeply resonant soulfulness. Caffeine is an album that demands attention because it offers so much. It's a meticulously crafted release that explores diverse settings from upbeat songs to shimmering sentimental nocturnal ballads." ~ Leicester Bangs, Facebook, YouTube and Website
---
BWB - BWB (2016) "The trio's playing is expressive throughout, with many songs being characterized by the three soloists playing intertwined melodies ("BWB"). They also play compelling solos, often trading improvisations that feed off of the members' stellar interplay with one another ("Bolly Bop"). Braun makes great use of double time in his fluglehorn solo on "I Want You Girl," Brown gets the opportunity to really take the band for a walk on "Memphis Steppin'," and Whalum gets saxy on "Hey Baby." If you want to give smooth jazz a shot, BWB is a great place to start. This album proves that the sub-genre isn't all cheesy synthesizers and triangles dinging off in the distance, but that really gifted players like to get down on the light-funk side of things." ~ http://blackgrooves.org, Rick Brawn FB, Rick Braun and Website
---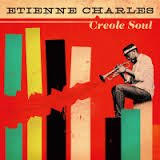 Etienne Charles - Ceole Soul (2013) "With his simple declaration, "sound is my art...I just try to create," Trinidadian jazz trumpeter Etienne Charles puts into context his role of creator and producer in relation to his latest recording. This new album, previewed earlier this year in Tobago at Jazz on the Beach at Mt Irvine, reveals an evolution of his art that parallels the jazz idiom's most eclectic trumpeter and influence. The fourth studio album from this US-based musician and teacher bristles with a kind of energy that comes from the realization that one has gone beyond; beyond the usual expectations of a Caribbean existence, beyond the boundary of the usual sonic influences that have paved the way for this jazz lion." ~ Leicester Bangs, Facebook, YouTube and Website
---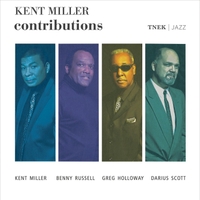 Kent Miller - Contributions (2016) "Kent Miller's upcoming release is a kind of big band, straight-ahead jazz throwback — but in the best way. The D.C.-based acoustic bassist draws together his crew — tenor saxophonist Benny Russell, pianist Darius Scott, and percussionist Greg Holloway — to own the traditional genre, with a few delightful detours along the way. The July 29, 2016 release of Contributions (TNEK Jazz) features nine original, swinging instrumentals that will instantly become standards. All four members of the band contributed — hence, the album title — with Miller composing four of the tracks ("West End Carnival," "A DC Waltz," "One For Two Blues," and "Grace"). " ~ Carol Banks Weber - AXS.com, Facebook, YouTube and Website
---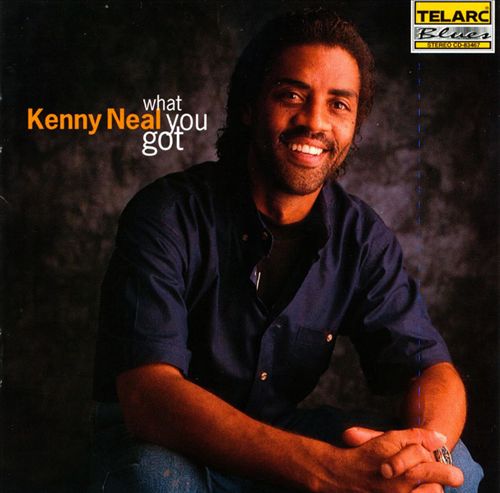 Kenny Neal - What You Got (2000) "This is Neal's third album for Telarc and it's definitely one of his best releases to date. He's long been known for his Louisiana blues groove, but this CD will force critics and fans to reassess their take on Neal's sound. Tracks like "Two Wrongs Don't Make a Right," "Little Brother (Make a Way)," "I'm The Man Your Mama Told You About," "Loving on Borrowed Time," and "Deja Vu" are robust numbers that variously evince Chicago and Memphis influences, while the title track is a gorgeous bit of soul music that showcases Neal's mature voice." ~ Website, Facebook, YouTube and Wikipedia
---
Chamber 3 - Grassroots (2015) "presenting the album Grassroots, is Jorgensen's international small group, teaming the Seattle-based drummer with German saxophonist Steffen Weber and German guitarist Christian Eckert, with, this time out, the very welcome addition of bassist Phil Sparks to the mix. The sound is "chamber-like," with a equality of input. Eckert, like all the "chording guys" Jorgensen works with, can play tight, tasteful lines and also take things into adventurous harmonic territory. Weber plays with restraint, subtlety and precision, riding the waves of the groove." ~ DAN MCCLENAGHAN - AllAboutJazz.com, Facebook - Matt Jorgensen, Videos and Website
---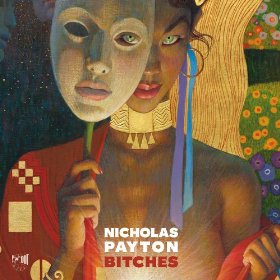 Nicholas Payton - Bitches (2011) "Here's one out of left field. Despite his occasional flirtations with fusion, Nicholas Payton has hitherto been known as somewhat of a traditionalist, one of New Orleans' best young straight-ahead trumpet players of the last 20 years or so. But now he's produced the uncompromising Bitches, essentially a one-man-band concept album with special guest vocalists including Cassandra Wilson and Esperanza Spalding. The rather un-PC title may or may not allude to Miles Davis's Bitches Brew, but the two albums definitely share a willingness to explore the outer limits of jazz, taking in contemporary soul and R'n'B influences. " ~ Matt P. - SoundsofSurprise.com, Facebook, YouTube and Website
---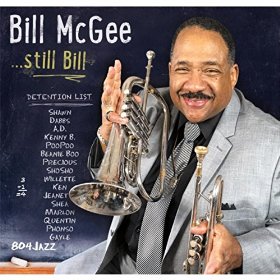 Bill McGee - Still Bill (2016) "Back in 2007, when reviewing the CD 'Chase The Sunset', I described trumpeter Bill McGee as a special kind of guy with a biography just waiting to be written. More of that in a moment but for now the hot news is that after a nine-year absence Bill is back with the appropriately titled 'Still Bill'. Many of the eleven choice tracks are a reflection on his early life as a young trumpet player and the time he spent learning songs such as 'Watermelon Man' and 'Cantaloupe Island'. Consequently it is no surprise that the latest single from the album is 'Cantaloupe and Watermelon', Bill's tribute to Herbie Hancock and a well crafted 'mash-up' of these two classic tunes." ~ SmoothJazzTherapy, Website, Facebook, Reverbnation and DC Bebop page.
---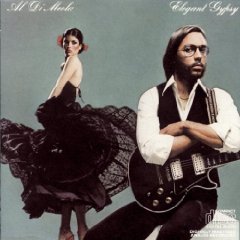 Al Di Meola "Elegant Gypsy" (1977) " Elegant Gypsy is unique because, while it features heavily di Meola's furious fretwork, the solos compliment the compositions instead of the other way around. At six songs, some of the sweeping, epic tracks may sound a bit dated today, but their unfolding majesty cannot be denied, like on the Santana-esque "Flight Over Rio" or the frantic closer, "Elegant Gypsy Suite". The showstopping track, though, is the one prominent acoustic song (yet another element that sets di Meola apart from many of his peers). "Mediterranean Sundance", an acoustic guitar duel between di Meola and guest musician Lucia, is absolutely breathtaking. " ~ Andy - Favorite10.com, CD Discography, Website.
---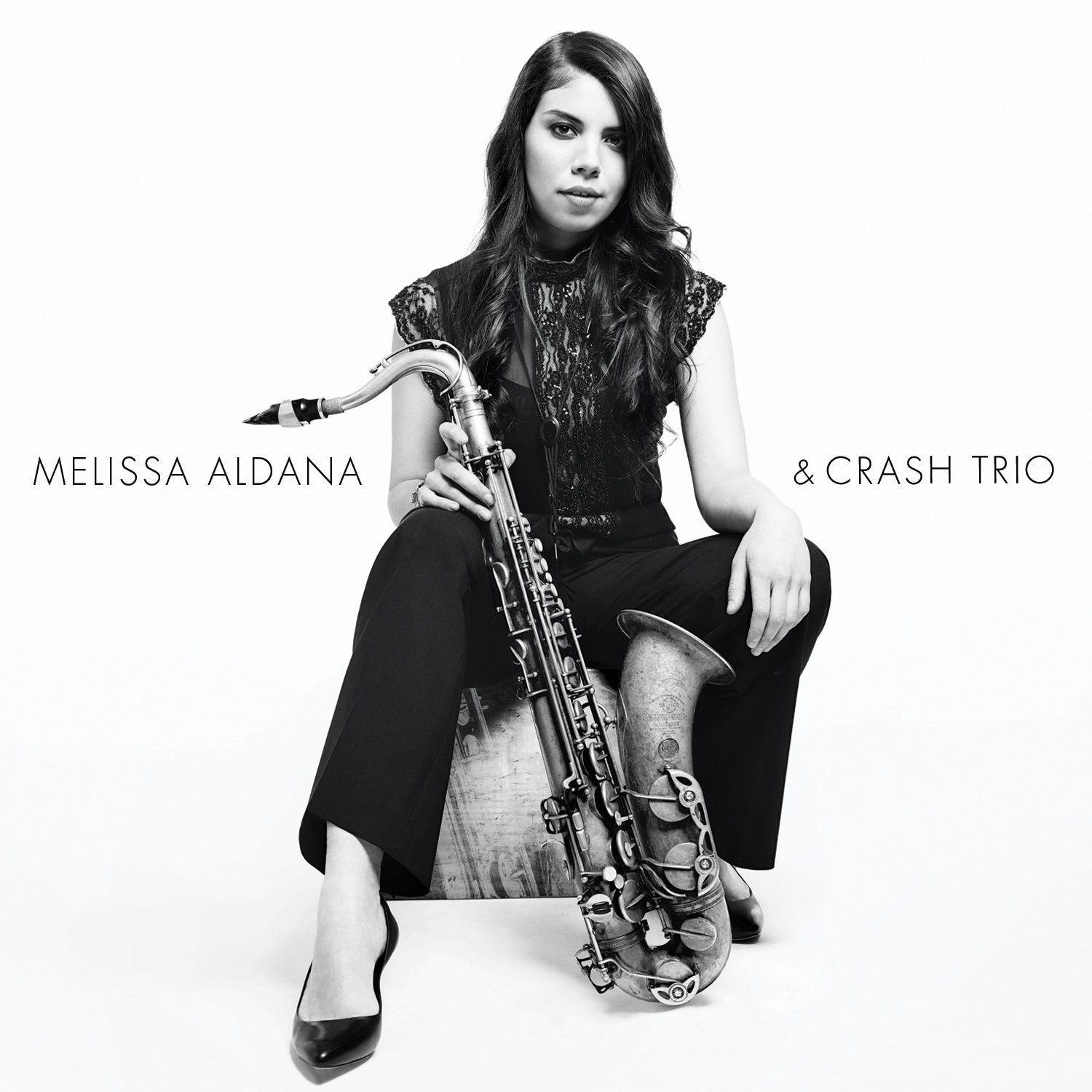 Melissa Aldana & Crash Trio (2014) "It will hit you right between the ears, there is an unmistakable Sonny Rollins influence to the artistry of Melissa Aldana. This is not a riff on the legend, this is the next generation taking the zen like approach of textured phrasing that has been the Rollins lyrical calling card and simply putting a fresh spin on the effort. The self titled release is not due to street till June 14th but this is a release you should calendar / pre-order. A rare collective ensemble that includes the lyrical in the pocket finesse of Cuban born drummer Francisco Mela and the swing sensation and polyrhythmic dynamo Chilean Pablo Menares. " ~ Brent Black - www.criticaljazz.com, Discography, Facebook, YouTube and Website.
---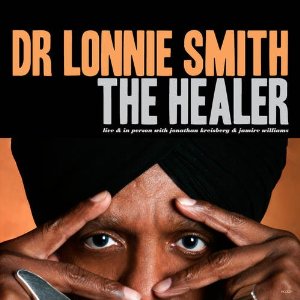 Dr. Lonnie Smith - The Healer (2012) "Dr. Lonnie Smith has always addressed organ traditions on his own terms. He seems to intentionally avoid clichés and marketplace trends, preferring instead to chart his own course, so it's beautifully ironic that he's become something of a trendy figure-to-follow for the jazz-meets-jam crowd. While Smith recently attained septuagenarian status, he shows no signs of developing a conservative crust or going musically gentle into that good night. The Healer, culled from material recorded at the 2011 Lamantin Jazz Festival in Hungary and a date at New York's Jazz Standard in early 2012, is brimming with the bold, bizarre and beautiful." ~ Dan Bilawsky - All About Jazz, CD Discography, YouTube, MySpace page and Website.
---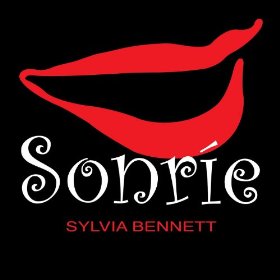 Sylvia Bennett - Sonrie (2011) "Italian born, raised in America. Sylvia Bennett worked with jazz legend Lionel Hampton and recorded two albums with him. The first one Sentimental Journey was nominated for a Grammy in 1987. Bennett is sings with conviction in english, spanish and french. Sonrie, her fourth solo album, is a spanish version of her album Smile." Links: ~ Wilbert Sostre - JazzTimes, Website page Facebook and Reverbnation.
---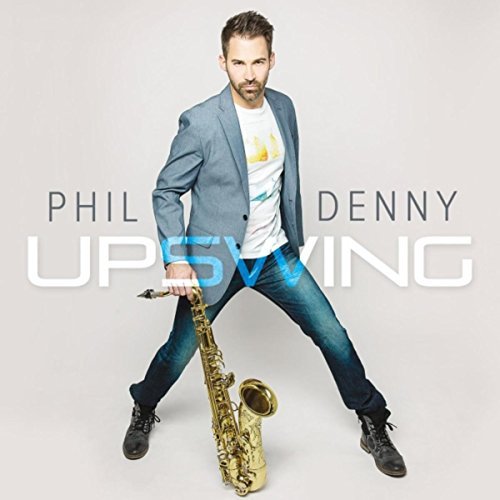 Phil Denny - Upswing (2015) "When Lansing jazz saxophonist Phil Denny recorded his first album, "Crossover," in 2012, he was plowing new ground as a songwriter after spending years performing mostly cover tunes. Even so, the album generated three Billboard charted hits and put Denny on the smooth jazz map, spawning a new audience for his music as far away as Dubai and Kenya, where he ended up performing for enthused crowds. For his brand new smooth jazz album, "Upswing," Denny has upped the ante and honed his sound with an air of confidence, taking some "creative liberty" with his music." Links: ~ John Sinkevics - localspins.com, Website page Facebook and Reverbnation.
---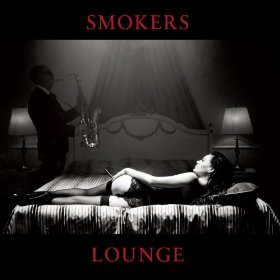 Jens Haack - Smokers Lounge (2011) "Smoking cigars is sometimes isolating people. On the other hand Jens Haack's music is so irresistible that I couldn't withstand to review this fashionable album. Jens is from Denmark, that Scandinavian region, where musicians like Soren Reiff, Jakob Elvstrom, Chris Minh Doky and Bobby Rickets are coming from. So trust me, when I recommend you this fine album. Jens recorded Smokers Lounge with his old friends, guitarist Mikkel Nordsø, and pianist Ben Besiakow. The last-named facilitated the participation of The Danish Nation Chamber Orchestra." ~ Smoothe-Jazz.de, Website, Facebook.
---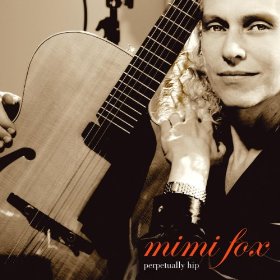 Mimi Fox - Perpetually Hip (2008) "With the release of her latest double CD "Perpetually Hip", Mimi Fox raises the bar yet again with a set of tunes, three original compositions and ten standards, that feature her dedication and passion towards the art form that is Jazz. Not content to rest on her past laurels, Mimi Fox continues to develop her command of single line improvisation and chord soloing in a style that is singularly unique and utterly refreshing." ~ Lyle Robinson - Jazz Guitar Life, Website, Facebook, Wikipedia.
---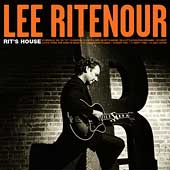 Lee Ritenour - Rit's House (2002) "This 2002 release has a soul-jazz/post-bop outlook that often recalls the late '60s and early '70s; for the most part, it is the sort of album that guitarist Grant Green would have been comfortable recording during that era. Arguably, 1992's Wes Bound is still Ritenour's best studio album -- certainly from a jazz perspective. But this CD is also respectable, and those who enjoyed hearing the guitarist stretching out on that mostly straightahead disc will also find a lot to enjoy about Rit's House." Alex Henderson, All Music Guide, CD Discography, Website.
---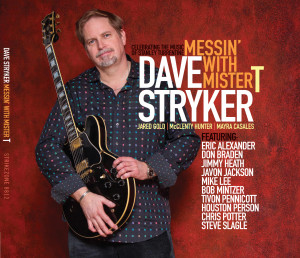 Dave Stryker - Messin' with Mr. T (2015) "On Messin' with Mister T, guitarist Dave Stryker could have enlisted only his organ trio to salute friend, mentor and musical hero Stanley Turrentine; instead, he chose to step back and let other voices do most of the talking. The encomiums are thus provided by ten of the world's most accomplished tenor saxophonists, making this one of the most unique and impressive testimonials ever recorded. Turrentine would no doubt have been pleased to see such heavyweights as Houston Person, Jimmy Heath, Don Braden, Chris Potter, Bob Mintzer, Eric Alexander and others lining up to pay homage to his artistry, and even more pleased that every one of them, in Stryker's words, "came immediately on board" when asked to take part in the enterprise." ~ JACK BOWERS - AllAboutJazz.com, Website, YouTube, Facebook and Discography.
---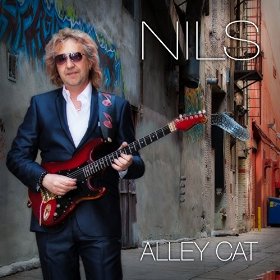 Nils - Alley Cat (2015) "Never one to shy away from creating a monster groove, guitarist/keyboardist/compose/producer Nils is back at it again with his latest Nils CDrelease Alley Cat, a funky dance-friendly groovester with polish and definition. His compositional and production prowess has already been well established, having created and produced hits for such artists as Al DeGregoris, Nate Harasim, and Brian Simpson. Now, he again turns his focus toward cranking out his own vibrant project." ~ TheSmoothJazzRide.com, Website, YouTube, Facebook and Discography.
---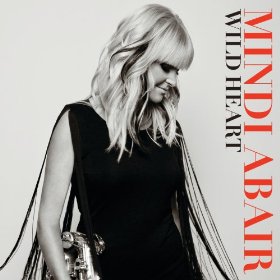 Mindi Abair - Wild Heart (2014) "Seems like Mindi Abair has been on the scene forever yet Wild Heart is just the eight solo release in a most distinguished career. Like so many artists, Mindi found herself quietly pushed into the smooth jazz genre which is nothing more than a dead radio format. Mindi Abair is a multi-faceted contemporary instrumental artist that can hold her own with anyone from touring as Aerosmith's saxophonist to pulling in a Grammy nomination for her stellar work on Summer Horns featuring Dave Koz, Gerald Albright and Richard Elliot." ~ Brent Black - criticaljazz.com, Website, Wikipedia, Facebook, YouTube Discography.
---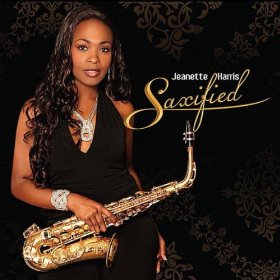 Jeanette Harris - Saxified (2010) "2010's Saxified finds the undisputedly talented musician (who plays soprano and alto saxophones, flute, and piano onthis effort) showing off her consummate talents over fourteen rock-solid cuts. She may not be synonymous with Grover Washington,Jr., but she certainly channels his tone, sensibilities, and energy throughout this superb affair" ~ Urban Music Scene, Website, YouTube, Facebook and Discography.
---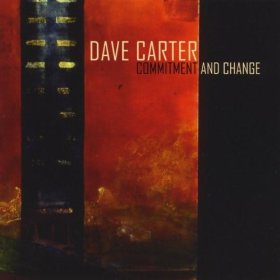 Dave Carter - Commitment and Change (2008) "Want a great slice of modern, smoky jazz with a touch of the 'classy elegance' of vintage Miles Davis? Then make sure to check out this debut solo album Commitment and Change from trumpet player Dave Carter. This guy has been around the scene a while, recording with folks such as Bill Frisell, Wayne Horvitz, Skerik, Robin Holcomb, and many others, but he finally found the time to put this first solo release together, and it's a good one. " ~ seaoftranquility.org and All About Jazz.
---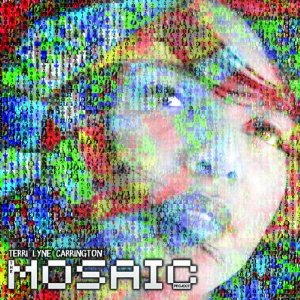 Terri Lyne Carrington - Moasaic (2011) "For her fifth album as a leader, Carrington calls on the talents of 20 musical sisters, both instrumentalists and vocalists. From the liner notes: "As with mosaic artwork, the goal for this project is to vibrantly connect colorful pieces together to create something integral, using thoroughly composed song forms, some abstract improvising, and also the human voice – to create sharp shapes, with blurred edges." Seldom does a recording meet such a goal so effectively, diversely and beautifully. From Carrington's arrangements of the Beatles' "Michelle" and Al Green's "Simply Beautiful," to the originals, "Wistful" and "Crayola," penned by Carrington and Esperanza Spalding, respectively, this set is as good as it gets, giving the listener some straight jazz instrumentals as well charming vocals." ~ Woodrow Wilkins -Smooth-Jazz.de.
---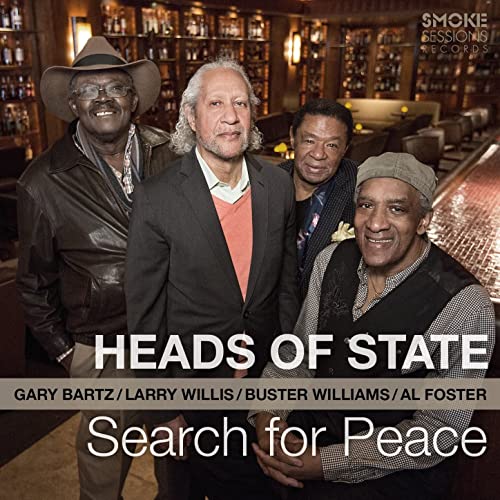 Heads of State - Search For Peace (2015) "Gary Bartz, Larry Willis, Buster Williams and Al Foster–four of today's most important and influential jazz artists–have joined forces as a collaborative group for the first time in their storied careers and the result is a quartet for the ages. Somewhat surprisingly after a half-century of working together in various combinations, these four masters had never performed together as a quartet until last fall at Smoke Jazz & Supper Club in New York City. They electrified the packed house during that run and knew immediately that they had something special. As Williams remembers, "Larry called me the next week, and said, 'What do you think about us keeping this band together?' I said, 'I like the idea; let me talk to Al and Gary.'" They agreed and the rest was history in the making." ~ theurbanmusicscene.com, CD on Amazon and Smoke Sessions.
---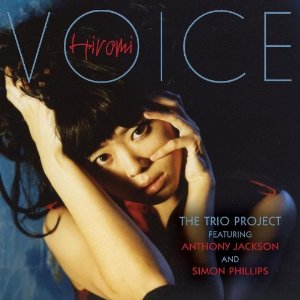 Hiromi - Voice (2011) "It seems improbable that a classical pianist's chance meeting with Chick Corea could start a young musician on a musical journey that leads to true innovation in Jazz. The latest offering from Hiromi Uehara, 'Voice', featuring Anthony Jackson on bass and Simon Phillips on drums proves that this chance meeting was in fact destiny. With the notable exception of "Beethoven's Piano Sonata No. 8, Pathetique", the album exclusively features original compositions by Hiromi; and opens with a deceptive dirge in title track "Voice" before exploding into an energized frenzy of syncopated drumming and deft bass counterpoint. The focus required to keep track of this frenzy almost acts a prepatation guide for the rest of the album as Hiromi believes focus is required to "hear someone's inner voice". David La Rosa - thejazzline.com.
---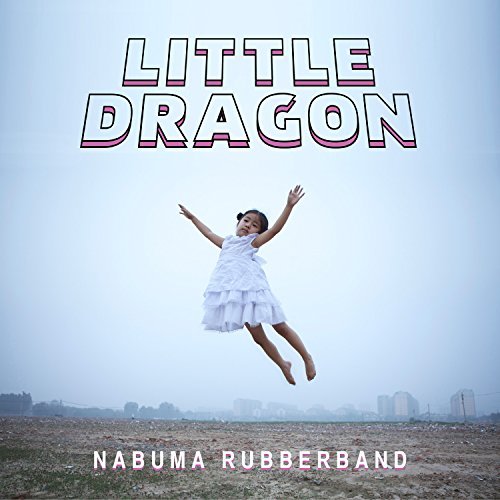 Little Dragon - Nabuma Rubberband (2014) "With the release of their fourth album, Nabuma Rubberband, Little Dragon has completed a slow but striking transformation. They're still the playful synth-pop auteurs they established themselves as on their self-titled debut, showing as much penchant for irreverent humor as they do for catchy, elastic rhythms. But with each new album, the Swedish group seems to discover a larger font of power within their songwriting while simultaneously losing interest in sounding merely like a bunch of disaffected trip-hoppers. Nabuma Rubberband's tracks are explosive and engaged in ways that the soul diversions of Ritual Union weren't, abandoning the latter's downtempo cool for muscular bouts of energy. The band has rarely achieved this sense of dynamism; in fact, the only thing in their catalogue that comes close is "Runabout" from 2009's Machine Dreams." ~ Kevin Liedel - slantmagazine.com, CD Discography, Facebook, SoundCloud page and Website.
---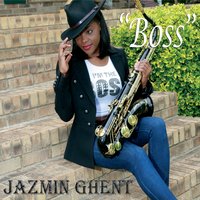 Jazmin Ghent - Boss (2014) "When I first experienced this young lady's considerable prowess on tenor sax, I was aboard The Smooth Jazz Cruise 2014 (which I covered here on the Jazmine Ghentsite, leaving the review posted for about a year). I predicted then that we'd hear more from this saxtress who won the SJC 2014 amateur artist contest. I believe she then went by the pseudonym Jazmin J, offering a most convincing and stirring arrangement of the classic "Summertime." After just a little over a year later, she has reemerged, this time as Jazmin Ghent, with her debut release Boss. The album is a tasteful, well-produced one where she has penned all but two tracks and easily convinces listeners that her freshness and clean, solid style are just what we jazzers are looking for in the effort to regularly breath happy, new life into this genre we so love." ~ TheSmoothJazzRide.com, Facebook, YouTube, Discography and Website.
---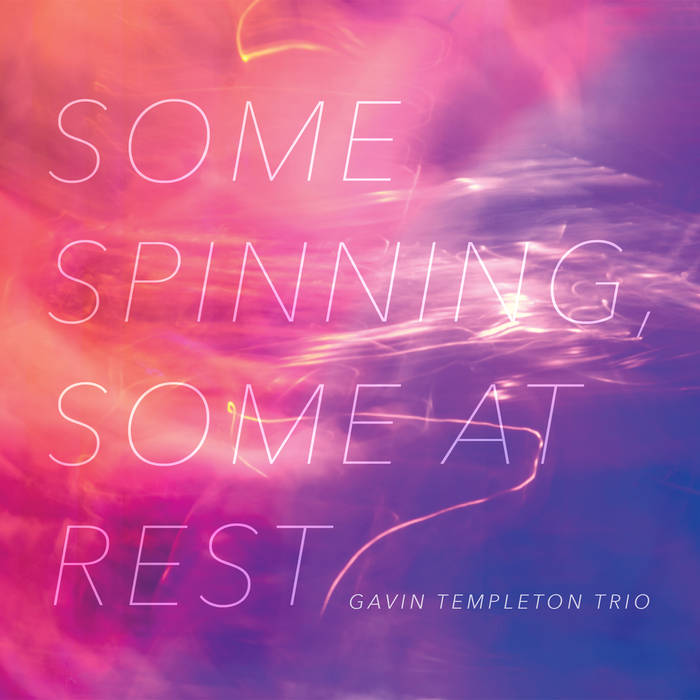 Gavin Templeton - Some Spinning, Some At Rest (2014) "LA alto saxophonist Gavin Templeton's sophomore release as a leader, Some Spinning, Some At Rest represents the values of composition and free-improvising with equal fervor and expertise, and alongside double-bassist Richard Giddens and drummer Gene Coye, Mr. Templeton has documented one of the finest saxophone trio recordings in recent memory. Templeton's soulful, yearning vibrato opens "Exit Row," teasing a raw, primal groove from Giddens' groaning pizzicato and the fulsome architecture of Coye's sticks-on-skins. These two mesh like the gears of a fine Swiss watch, and the leader rides their interlocking motion with a controlled abandon that sends chills down the spine." ~ ROBERT BUSH - AllAboutJazz.com, Facebook, YouTube and Website.
---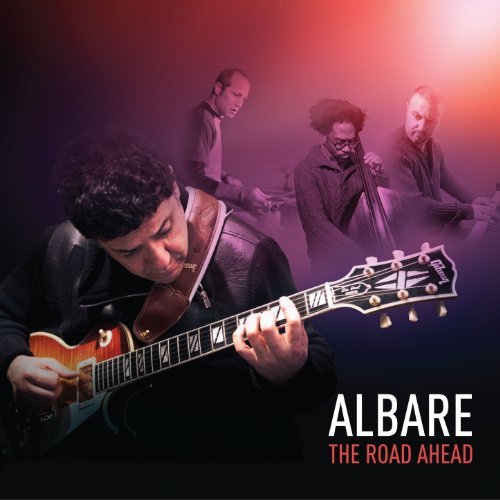 Albare - The Road Ahead (2013) "guitarist Albert Dadon, playing under the stage name Albare, is a musician that seems to defy easy classification. Listening to his latest album, appropriately titled The Road Ahead, it is clear that in many respects his music is a blend of the many influences engendered by his life experience. He is clearly looking to the musical road before him, but he doesn't fear turning into a pillar of salt if he does his share of looking back. The music he composes for The Road Ahead is at times quite exotic, at times quite traditional, if it makes sense to talk about contemporary jazz ideas as traditional. What seems clear is that Albare is consciously interested in expanding the idiom."
~ Christopher Loudon - JazzTimes.com, Facebook, YouTube and Website.
---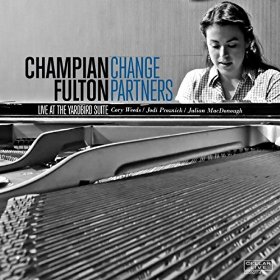 Champian Fulton - Changing Partners (2014) "Savoring this tight, satisfying hour-long live session, it seems remarkable how briefly vocalist and pianist Champian Fulton had been acquainted with her accompanying trio. As Canadian saxophonist Cory Weeds explains in the liner notes, in 2013 he invited Fulton for a two-night appearance at his now-defunct Cellar Jazz Club in Vancouver, where she was teamed with local players Jodi Proznick (bass), Julian MacDonough (drums) and Weeds himself on tenor. A year later, Fulton accepted a gig at Edmonton's Yardbird Suite. When costs prohibited traveling with her regular U.S. quartet, she called Weeds and asked if her "Vancouver band" might be available. It was, and the results are sublime." ~ Christopher Loudon - JazzTimes.com, Website, Facebook, YouTube and Discography.
---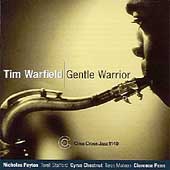 Tim Warfield - Gentle Warrior (2004) "Only a thoroughly assured tenor player would lead off a set with a hokey ballad like "I've Grown Accustomed to Her Face," as Tim Warfield does on Gentle Warrior. It is something that only a handful of greats like Rollins and Gordon can do without risk. Warfield's nailing such a daring gambit on just his third outing as a leader shows how he has grown since first gaining notice on Tough Young Tenors, the '91 Antilles young lions showcase."
- Bill Shoemaker - JazzTimes, Website page, Discography, MySpace and DC Bebop.
---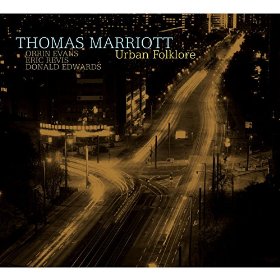 Thomas Marriott - Urban Folklore (2014) "Nothing has hit quite as hard as recent music from the trio of pianist Orrin Evans, bassist Eric Revis and Drummer Donald Edwards. The three musicians seek out (or probably re sought by) collaborators of equal weight and energy. It is not surprising that this recording of nine compositions, led by trumpeter and Seattle native Thomas Marriott, is a knockout from the opening number. Urban Folklore is Marriott's ninth as leader, and follows Dialogue (Origin Records, 2012) a live date in which Evans was a guest artist." ~ MARK CORROTO - AllAboutJazz.com, Website, Facebook, YouTube.
---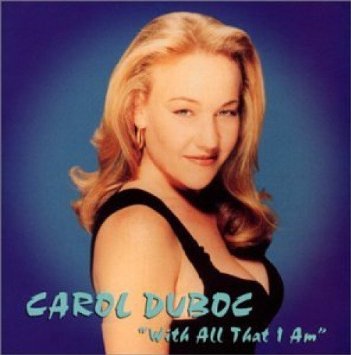 Carol Duboc - With All That I Am (2001) "Her writing and arranging success has included, among other things, the song "This Word is All" on Patti LaBelle's Gems CD, which went Gold, as well as the title cut, "Precious", on Chante Moore's Gold CD. Carol also penned the hit single "Never Do You Wrong" for Stephanie Mills, and the song "That Boy" on Jade's Jade To The Max CD, which attained Platinum status. Carol Duboc first stepped out as a solo artist with her debut album With All That I Am in 2001. She immediately began earning critical acclaim as one of the top new jazz singers on the music scene. Sandy Shore of smoothjazz.com announced "Smooth Jazz has a new poster girl!" Following her auspicious debut, Carol's second full release was simply titled Duboc in 2003. Carol's 2005 release, entitled All Of You, is another extension of her tremendous talent. She was also featured on NBC and SmoothJazz TV. Christopher Loudon of Jazz Times Magazine writes that Carol "has cleverly shaped an evocative excavation of love in all its forms." ~ All About Jazz CD Discography, Website, and Facebook.
---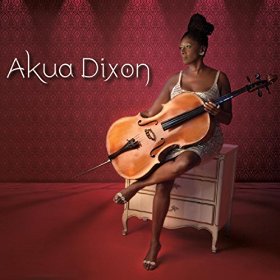 Akua Dixon - Akua Dixon (2015) "Virtuoso cellist Akua Dixon is one of the few exclusive practitioners of the instrument in jazz. Whether in a supportive role or leading her Quartette Indigo she deftly fuses intimate chamber decorum and spontaneous ingenuity for an elegant and vibrant style that is hard to pigeonhole. She spices her eponymous release with Latin passion and an understated, earthy groove making it uniformly fresh and delightful."
~ HRAYR ATTARIAN - AllAboutJazz.com, Website, Facebook, YouTube.
---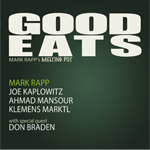 Mark Rapp's Melting Pot - Good Eats (2011) "Legendary saxophonist Lou Donaldson doesn't subscribe to a one-size-fits-all approach in his own music making. His oeuvre, which spans more than half a century, touches on bop, hard bop, soul-jazz, and funk, with each setting allowing for a different aspect of his musical personality to shine. In crafting a tribute to Donaldson, trumpeter Mark Rapp honors this diversity and organic amalgam of music by touching on various styles, as he works his way through Donaldson's catalog. Rapp's band is appropriately called Melting Pot, and they certainly know how to blend genres and cross stylistic lines. The band is comfortable dealing with Donaldson's legacy in a fairly straightforward fashion, but also revels in updating a few of his pieces. The funky blues strut of "Alligator Boogaloo" and the James Brown-ish funk of "Everything I Do Gonna Be Funky (From Now On)" fall under the first heading, as does the joyous and churchy "Love Power." ~ DAN BILAWSKY - AllAboutJazz.com, MySpace, The Song Project, website, Braden-Rapp, Mark Rapp store, DC Bebop.
---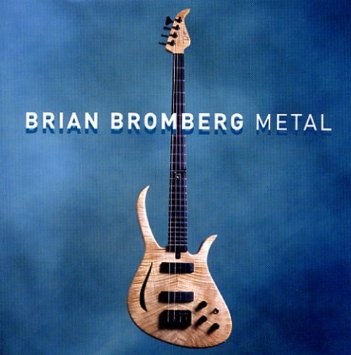 Brian Bromberg - Metal (2005) "Brian Bromberg's latest spotlights his prodigious ability in the world of rock/fusion. He tunes his piccolo bass an octave and a fourth above conventional basses, and he overdubs it like a lead instrument over electric bass parts, successfully creating the impression that a full band is performing these songs. In fact, with the exception of a couple of tracks with pianist Dan Siegel, Bromberg's joined only by drummer Joel Taylor." ~ Ron Wynn - JazzTimes.com, Website. Wikipedia, Carvin and Discography.
---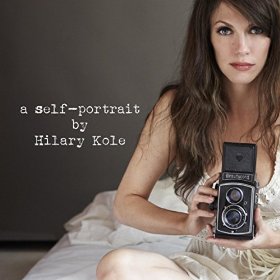 Hilary Kole - A Self-Portrait (2014) "A perennially popular presence on the NYC jazz scene and a world renowned concert hall and symphony performer, Hilary Kole has wowed us before with her dynamic recordings Haunted Hart (produced by fellow jazz great John Pizzarelli) and the ambitious concept album You Are There, featuring vocal-piano duets with legends like the late Dave Brubeck, Michel Legrand, Cedar Walton, etc. With her intimate, intensely personal and cleverly autobiographical new collection A Self Portrait, she shares her truest musical heart that is as tethered to classic 70s pop as it is to pure jazz and which expands beyond the confines of her roots as a Great American Songbook stylist."
~ Jonathan Widran - JazzMonthly.com, Website and Facebook.
---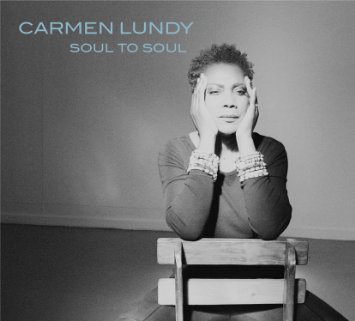 Carmen Lundy - Soul To Soul (2014)
"Carmen Lundy began her professional career in Miami, FL as a jazz vocalist and composer when there were very few young, gifted and aspiring jazz vocalists on the horizon. Over four decades later, Ms. Lundy is celebrated throughout the world for her vocal artistry and is highly regarded for her jazz innovation. Her latest 13 Track release is entitled "Soul to Soul" and was released in 2014. She has several albums to her credit and has had several Top Ten albums on JazzWeek ("Jazz and the New Songbook-Live at The Madrid", "Come Home", and "Changes") and a #3 spot on Billboard's Jazz Chart for 23 weeks with her debut album "Good Morning Kiss". Among her other awards and recognitions, especially rewarding was Miami-Dade's County Office of the Mayor and Board of County Commissioners proclaiming January 25th "Carmen Lundy Day", along with handing Ms. Lundy the keys to the City of Miami." ~ Cyrus Rhodes - indiemusicdigest.com and Website.
---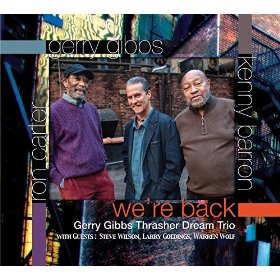 Gerry Gibbs/Ron Carter/Kenny Barron - Gerry Gibbs Thrasher Dream Trio (2014)
"For his seventh album as a leader, relatively unsung drummer Gerry "The Thrasher" Gibbs enlists two revered jazz veterans as rhythm-section partners, bassist Ron Carter and pianist Kenny Barron. Both were childhood heroes to Gibbs; he was 10, in 1974, when he first heard Carter, and 11 when he heard Barron, courtesy of albums bought at a used-records store in California. So why not call the group his dream trio? Fortunately, the session isn't merely a document of hero worship. Instead, the three connect as equal partners, with Barron and Carter, who figure heavily in each other's discographies, livening Gibbs' compositions." ~ Jazz Times and Website.
---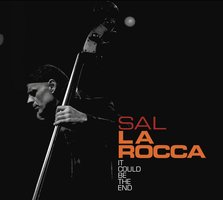 Sal La Rocca - It Could Be The End (2012)
"I was already aware of Sal's remarkable talent on bass. I also got to enjoy his qualities as a human being during our conversations. But this recording session was the opportunity for me to discover the composer and exceptional leader that he is. He has his own style of writing and chose musicians capable of following his vision on these recordings. The experience was a pure joy for me. It's one of the records I'm most proud of." -Line up: Jacques Schwartz-Bart" ~ Jazz Times, Website, Reverbnation, Facebook, Discography and YouTube.
---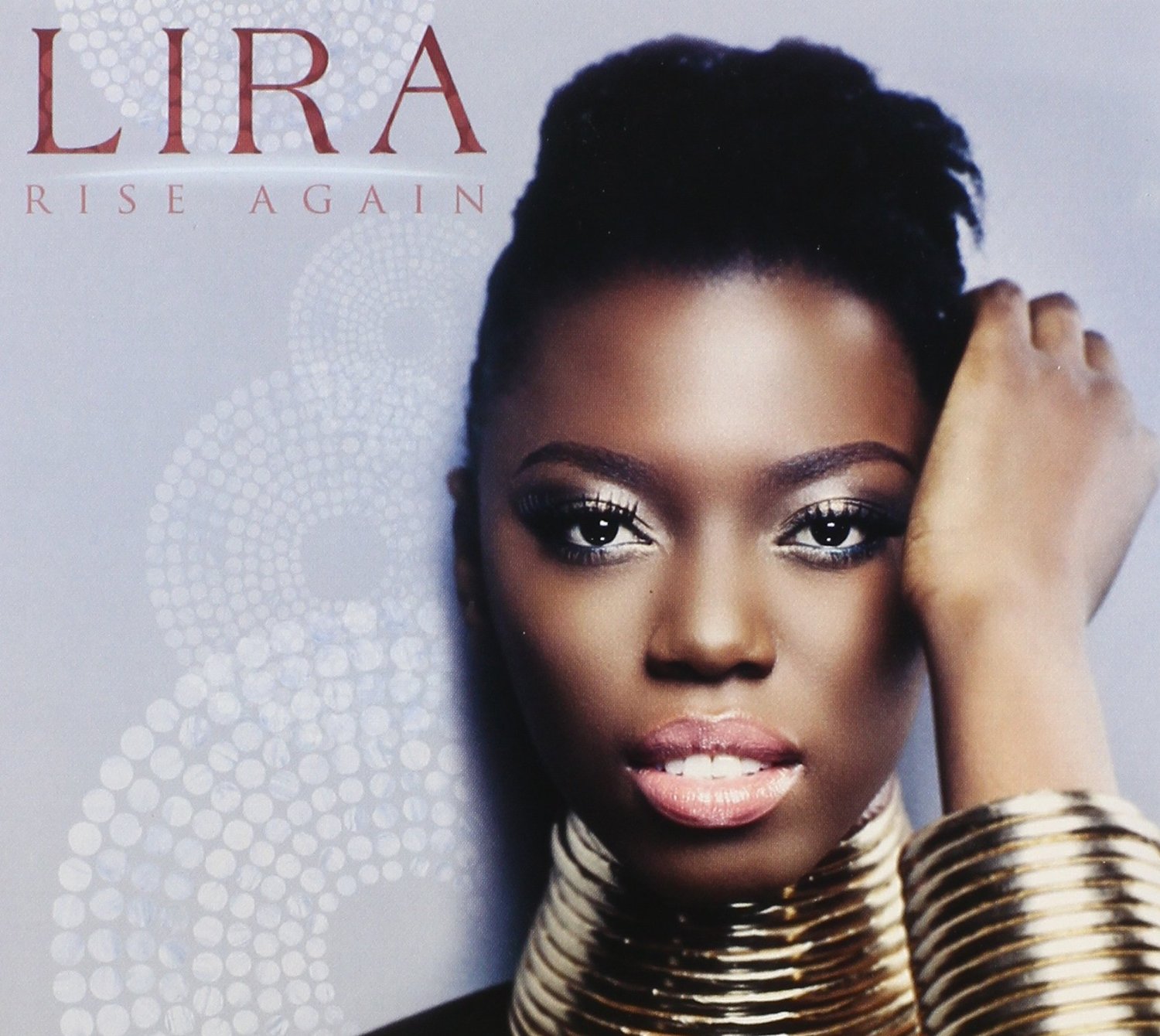 Lira - Rise Again (2014) &qout;Now it is our turn. America gets to witness the vocal charms of yet another African songstress who has chosen to impart her aural wares upon us. Her name is Lira and, in the styles of similar Lira CDvocal seductresses Sade and Douyé, her silky voice calls to us in a way that is irresistible. Already having wowed European and South African audiences, she now releases her debut release Rise Again (scheduled to hit the streets on April 29) to the American masses for their take on her. No doubt, she will not be disappointed. The same can be said of you. Blending R&B, jazz, reggae, African, and a touch of Latin influence, the album was almost entirely written by the songstress except for "Something Inside So Strong," written by Labi Siffre. Lira sang this one for the late great Nelson Madela at his 90th birthday celebration." TheSmoothJazzRide.com, Discography and Wikipedia.
---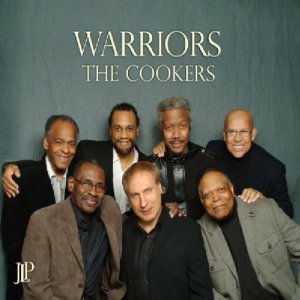 The Cookers - Warriors (2010) "David Weiss' most important contributions to jazz have been the projects he conceives and coordinates. His latest undertaking is the Cookers, whose members have 250 years of collective experience and more than 1,000 recording credits. Weiss plays trumpet and Craig Handy plays alto saxophone and flute. Then there are five major but somewhat overlooked heavy hitters, best known from the 1960s and '70s, who can still play their butts off: Billy Harper (tenor saxophone), Eddie Henderson (trumpet), George Cables (piano), Cecil McBee (bass) and Billy Hart (drums). The Cookers is not a typical all-star group but a tight working band. They have been together since June 2007 and play 20 to 30 gigs a year. Warriors is their first recording." By Thomas Conrad - JazzTimes.com.
---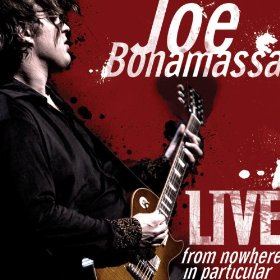 Joe Bonamassa - Live From Nowhere In Particular (2009) "Blues rocker has finally satisfied the desires of his long time fan base in releasing the double live cd Live From Nowhere In Particular. Bonamassa was born in 1977. It was the era that classic rock artists like Led Zeppelin, Yes, ZZ Top, Robin Trower and many others dominated FM radio stations. This was before VH-1 and MTV came along. Through touring the stadium and arena circuit, these bands built a reputation as performers who took no prisoners with their volcanic riffs and building a wall of sound that was thrilling on every audio and visual level. Joe seems to understand this. Working endlessly all over America and Europe, he has acquired monster sized chops sputtering out blues notes that appeal to the youngsters and middle-aged adults who came of age during the golden age of rock. " ~ Gary Weeks - Blues on Stage, Discography, Website, Wikipedia, and Facebook.
---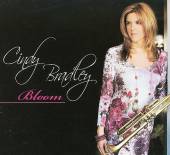 Cindy Bradley - Bloom (2009) "New-York based trumpet player Cindy Bradley released her self-produced debut album "Just A Little Bit" in 2007. This album blended groovy tracks to nicely arranged soft sentimental tunes. And the recipe worked quite well, as this talented stage-oriented trumpet player made her way through the trumpet stage, mainly dominated by male performers. This young artist holds a Bachelor degree in jazz studies and a Master degree in jazz performance. She has studied and worked with top jazz musicians such as John McNeil, Cecil McBee and Jerry Bergonzi. Since 2007 Cindy Bradley's career has blossomed. James Lloyd, the keyboardist in the famous R&B/jazz fusion band Pieces of a Dream, and the band's manager Dan Harmon gave the young trumpet player the opportunity to tour with them. Later another piece of her dream came true. " ~ Akbar Nour - SmoothJazzNow.com, Discography, Website, Reverbnation, Facebook.
---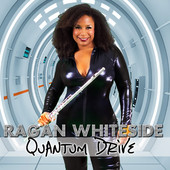 Ragan Whiteside Quantum Drive (2014) "Ragan Whiteside is best known to the smooth jazz community by her albums Class Axe (2007) and Evolve (2012). Now she takes off with her new album Quantum Drive (2014) in warp speed. The album features on selected tracks Bob Baldwin, Althea Rene, Bo Valentine, Patrice Rushen, Dennis Johnson and Frank McComb. This is the first album she made after her move from New York to Georgia. Releasing albums on her own label gives Ragan the artistic freedom to express herself in her music. Nevertheless it's the right music people can enjoy... Ragan Whiteside creates with Quantum Drive an enchanting and vibrant album, which can defy any competition with other flutists of smooth jazz. Respect for such a development." ~ Han-Bernd Hulsmann - smooth-jazz.de, Discography, Facebook, Reverbnation, YouTube and Website.
---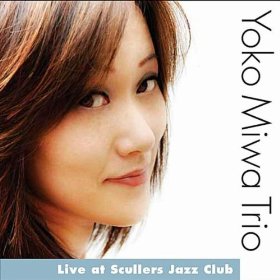 Yoko Miwa Trio Live at Scullers Jazz Club (2011) "Is live always better? Does the no second takes, out-on-a-limb aspect of playing in front of a live audience, and feeding off its energy result in the best recordings? It seems to work that way for Boston-based pianist Yoko Miwa on Live At Scullers Jazz Club, a mix of tunes from The Great American Songbook and the world of rock, shuffled in with her own outstanding compositions. An original pressing of a hundred copies of the show—done as a memento for the audience members this particular night—garnered such a positive response that Miwa decided to have the music remixed and mastered for a general release." ~ DAN MCCLENAGHAN - allaboutjazz.com, Discography, Facebook, YouTube and Website.
---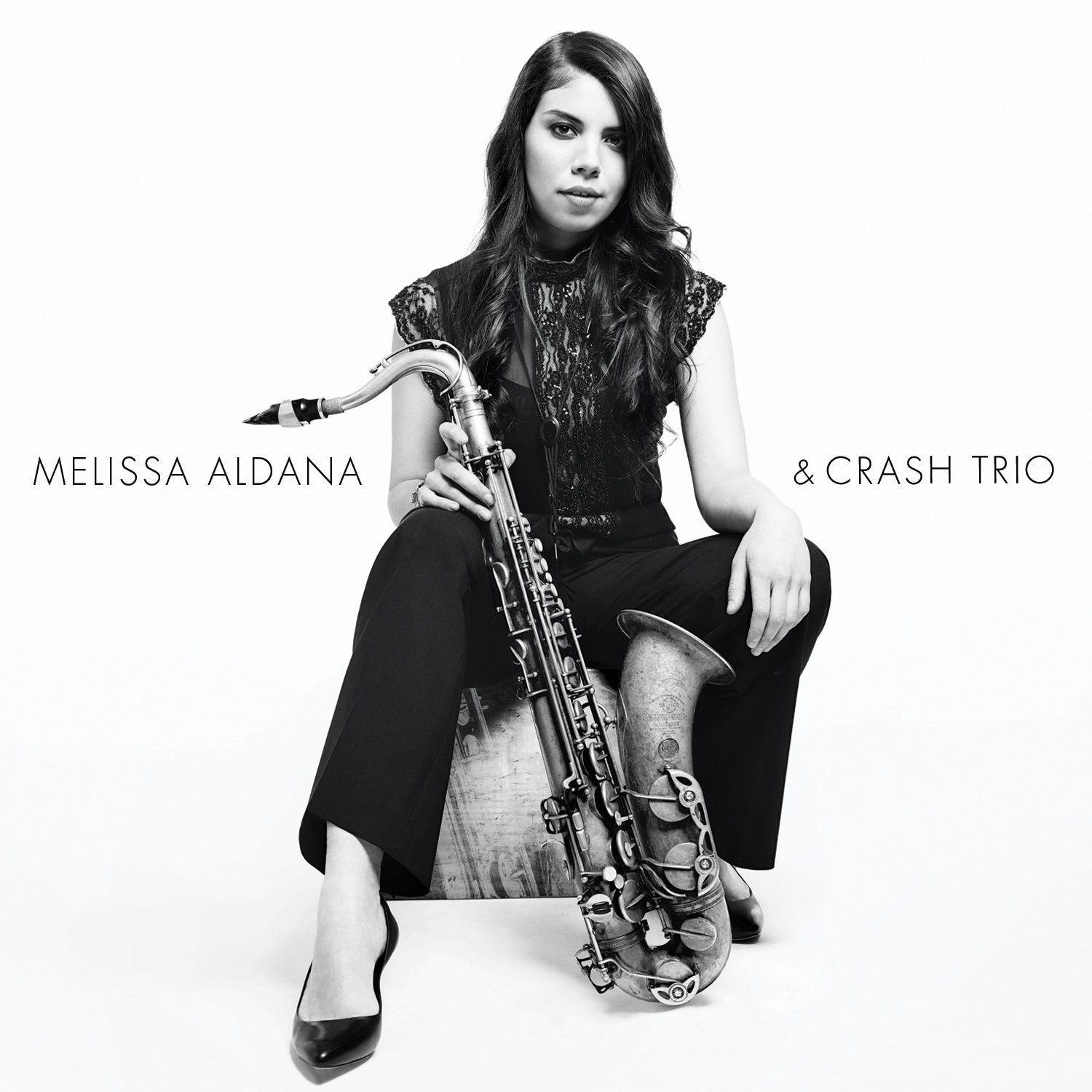 Melissa Aldana & Crash Trio (2014) "It will hit you right between the ears, there is an unmistakable Sonny Rollins influence to the artistry of Melissa Aldana. This is not a riff on the legend, this is the next generation taking the zen like approach of textured phrasing that has been the Rollins lyrical calling card and simply putting a fresh spin on the effort. The self titled release is not due to street till June 14th but this is a release you should calendar / pre-order. A rare collective ensemble that includes the lyrical in the pocket finesse of Cuban born drummer Francisco Mela and the swing sensation and polyrhythmic dynamo Chilean Pablo Menares. " ~ Brent Black - www.criticaljazz.com, Discography, Facebook, YouTube and Website.
---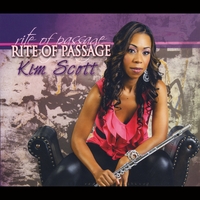 Kim Scott - Rite of Passage (2013) "Flautist Kim Scott has just released her sophomore project, Rite of Passage, and it is as impactful – if not more so– as her most appealing debut. Here is truly a young lady born to create this kind of vibe, this kind of all-enveloping touch. With a style so sweet and alluring, Scott takes it where she says her band and producers challenged her to take it – to the next level. She also believes that this CD will hold its own. Well, I'll go one better and predict that it will surpass the expectations of her and her comrades. This is about as tight and solid a recording as you could want, and it never misses a step in maintaining that tender airiness that makes it so well-rounded." ~ Ronald Jackson - thesmoothjazzride.com, Discography, Facebook, YouTube and Website.
---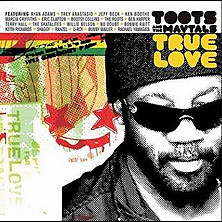 Toots and the Maytalls - True Love (2004) "Some regard Toots and the Maytal's 1968 single "Do The Reggay" as Reggae's year zero, a track which coined the phrase that went on to define a whole new genre. Rumour has it that Chris Blackwell only signed The Wailers because he couldn't get The Maytals. Whatever, the band are reggae royalty and are justifiably celebrated on this new 'Best Of' compilation. But it's a compilation with a twist, Toots Hibbert and the boys are joined by a diverse host of talent intent on celebrating the band's rich musicalheritage. " ~ Jack Smith - BBC Review/font>, Discography, Facebook, YouTube and Website. Website.
---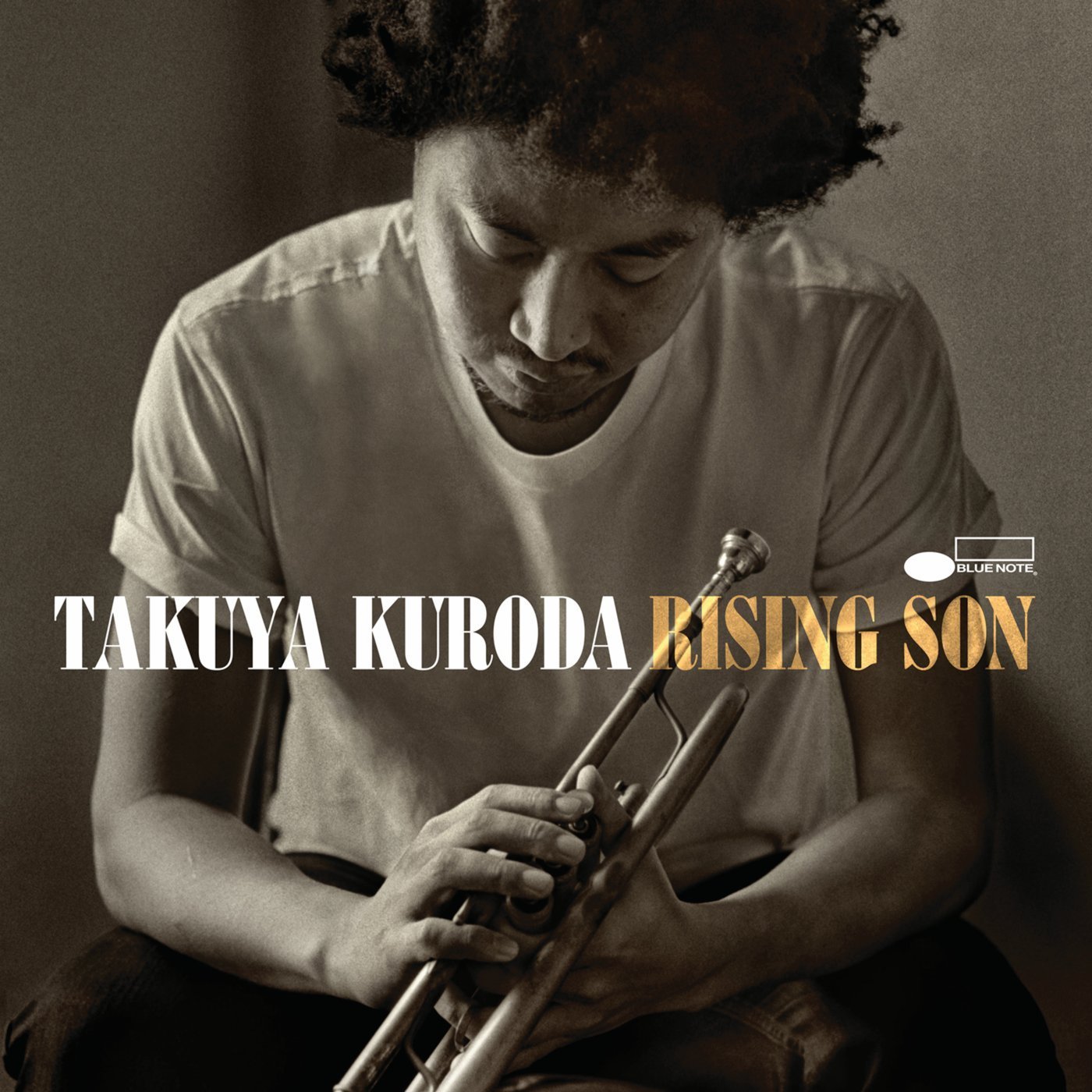 Takuya Kuroda - Rising Son (2014) "Not only are the melodies and rhythms addictive, but the tune also features a hypnotic solo by famed African Guitarist Lionel Loueke. Kuroda also pays homage to Roy Ayers with a sultry rendition of "Everybody Loves The Sunshine," which features Jose James adding his vocal touch. In addition to the eclectic musical choices, Kuroda has an interesting choice of instruments. He uses the trombone in his charts that give the music a strong punchy feeling. Even though this is not typically straight-ahead jazz, Kuroda's musicianship is prevalent in such a way that the tunes rise above the typical smooth jazz clichés. If you are a fan of groove-laden music or the CTI recordings from the 1970's, you will like Rising Son."" ~ Steve Bryant - iRock Jazz, Discography, Facebook, YouTube and Website.
---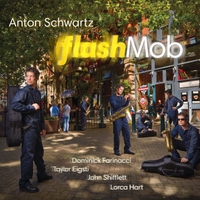 Anton schwartz - Flash Mob (2014) " Out of the twelve tracks on "Flash Mob," Schwartz composed ten of them. He explained the vibe of some of those tunes. "'Flash Mob' is bold and fast, lots of attitude," Schwartz said. "'Alleybird' is lazy, swampy blues, 'Panguar Ban' is a quirky New Orleans groove with Celtic harmony, 'Dawn Song' I'd describe as a stirring ballad, and 'The Contender' is hard-swinging, à la Art Blakey & the Jazz Messengers." "What unites them is the strong sense of melody," Schwartz went on to say. "I like to write the kind of music I'd want to listen to — music that grabs a listener and that grooves, regardless of whether the music fits squarely in the classical jazz tradition or pushes it in new directions."" ~ Jean Bartlett - MercuryNews.com, Website, Discography, Facebook and YouTube.
---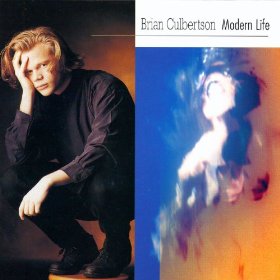 Brian Culbertson - Modern Life (1995) "The jazz world keeps so busy talking about the young lions on the straight-ahead side, it's easy to overlook the enormous potential of contemporary wunderkinds like keyboard whiz Brian Culbertson. The Chicago native's Long Night Out was one of last year's radio smashes, but he reaches even deeper into his vast melodic artistry for a unique perspective on Modern Life." ~ iTunes, Discography, Facebook and Website.
---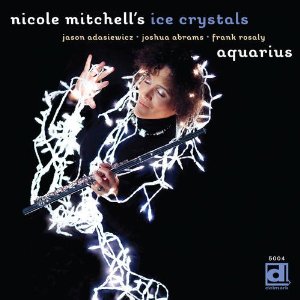 Nicole Mitchell's Ice Crystals - Aquarius "On one hand, it doesn't seem right to hear a band with a flute-and-vibes instrumentation and immediately compare it to the collaborations of Eric Dolphy and Bobby Hutcherson. The latter two are great artists to evoke, but it feels like it goes for the easy description. Then again, Aquarius does just that on the back cover, amending it by saying the album gives the reference "a Chicago twist." So it's not just me. Flutist Nicole Mitchell has written for a number of bands over the last several years, including a string quartet, a project inspired by modern science fiction with intense vocals (that worked where others failed) and smaller groups. Aquarius, she says, is the first album in a while where she simply wrote tunes without an overarching concept, and as such it comes off like more of a straight ahead band with themes and solos - albeit ones that avoid anything standard in that situation." ~ shanleyonmusic.blogspot.com, Sound Cloud, Facebook and Website.
---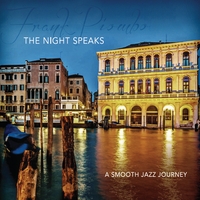 Frank Piombo - The Night Speaks (A Smooth Jazz Journey) "If Frank Piombo's guitar could be described in a simple sentence, it would be cabernet-worthy. You know very well the sort of music that you want to have with a glass of fine wine and dimmed lights, in an upscale restaurant or a dark-wood-paneled intimate club. Piombo, whose career spans three decades and whose guitar has made waves across the world's jazz stations, delivers that ambiance and more in a direct, engaging tone and a recognizable and relatable style. " ~ Detroit Jazz Magazine, CD Discography, Reverbnation and Website, and DC Bebop.
---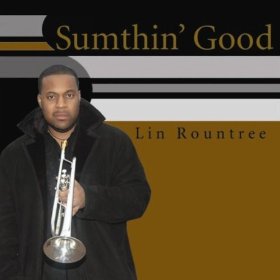 Lin Rountree - Sumthin' Good (2008) "Trumpeter Lin Rountree recently revealed in a Jazzreview.com feature article that the kids in his high school class often called him "a sax man" and by the way, he moves his trumpet's notes, you would swear that he is a skilled saxophone player. But Rountree's instrument of choice is the trumpet and/or flugelhorn and he plays them with the gracefulness of Tim Cunningham, the cruising smooth dynamics of Jack Prybylski and the sultry R&B piping associated with Kirk Whalum, all of whom are saxophone players. Rountree's playing has been compared to acclaimed trumpeters like Chris Botti and Kenny G., but once you hear Rountree play, you'll never confuse him for someone else. Produced by Billy Meadows and Dana Davis, Sumthin' Good delivers on its promise to offer audiences something that is very good.." ~ Susan Frances - JazzReview.com, CD Discography, Reverbnation and Website.
---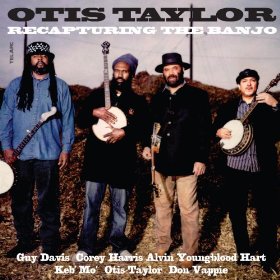 Otis Taylor - Recapturing the Banjo (2008)
"Thanks to films like Deliverance and the rise of bluegrass since the mid-'50s, the banjo has come to be associated with white Appalachia in most people's minds, but the instrument actually has its origins in West Africa, arriving in the New World via the slave trade, and consequently became a dominant factor in early African-American song styles. A simple instrument with tremendous modal possibilities, the banjo, particularly in its five-string version, also has a much wider range of tones, approaches, and styles in its repertoire than most people only familiar with the slash-and-burn speed style of modern bluegrass are likely to realize. In this regard, the title of Otis Taylor's ninth album, Recapturing the Banjo, is quite literally a mission statement." ~ Steve Leggett - AllMusic, Discography, Facebook, Reverbnation and Website.
---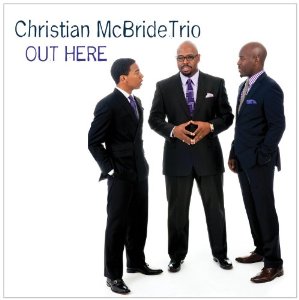 Christian McBride Trio - Out Here (2013)
"With 'Out Here', premier bassist Christian McBride introduces his latest working group, a trio completed by two younger, emerging artists - pianist Christian Sands and drummer Ulysses Owens, Jr. - both members of McBride's Inside Straight group. "It's a pretty diversified trio," says McBride, "The real core foundation is hardcore swingin', blues and the American songbook." 'Out Here' is McBride's 11th recording as a leader. The trio play two original compositions, alongside standards and songs by Oscar Peterson, Dr. Billy Taylor and the Johnnie Taylor hit "Who's Making Love". Considering the tendency of many young players to focus on complex rhythms, baroque technique, and being different for the sake of difference, hearing these three gentlemen explore jazz fundamentals with such wonder, drive and sensitivity serves as a welcome antidote."
~ propermusic.com, CD Discography, Facebook, Reverbnation and Website.
---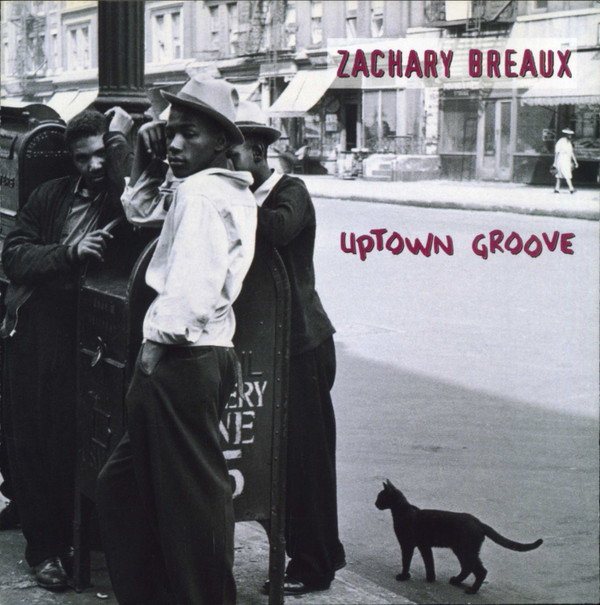 Zachary Breaux - Uptown Groove(1997)
"With a prickly, doodling jazz chorusey style, the late guitarist Zachary Breaux could fit comfortably into the Earl Klugh light-and-breezy smooth jazz mold-but his willingness to experiment on his strong recording, Uptown Groove (Zebra ZD 44002; 64:40) set him apart. Breaux, a well-traveled sideman whose touring credits included a stint with Roy Ayers, is all over his instrument, hitting light, high-toned chords on "Cafe Reggio" and trading soulful licks with flutist Hubert Laws on "I Told You." ~ Hilarie Grey - Jazz Times, Wikipedia and Discography.
---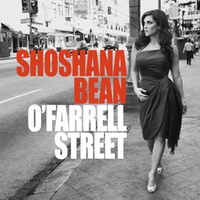 Shoshana Bean - O'Farrell Street (2013)
"Wicked' and 'Hairspray' alum Shoshana Bean recently released her sophomore record O' Farrell Street. Bean produced the album with the help of Kickstarter, a website that funds independent projects. After an album release concert and party at the Sayers Club in LA, O' Farrell Street was made available February 12. Thanks to Kickstarter, Bean earned 430 backers and raised $28,700 for the production of the album. If her first solo album Superhero blew you away, you should prepare for a tornado after you hear O' Farrell Street. Like Superhero, Beans new album is full of powerhouse songs that will make you want to belt with Bean." ~ Brittany Goldfield Rodrigues - BWW CD Review, Website, YouTube, Facebook, Wikipedia and Discography.
---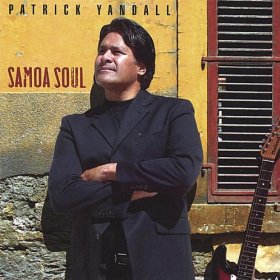 Patrick Yandall - Samoa Soul (2006) "Smooth jazz has many complexions and one particularly distinctive hue is that which shines back from the laid back music confines of San Diego. Maybe this is due in part to the now legendary winery events that populate the musical calendar of the area. Perhaps it's simply the routinely wonderful weather that gives the plethora of great open air shows at hotels and resorts their own special feeling. Whatever the reason, a sure thing is that if one musician epitomizes that San Diego vibe it is guitarist Patrick Yandall." ~ Smooth Jazz Therapy.
---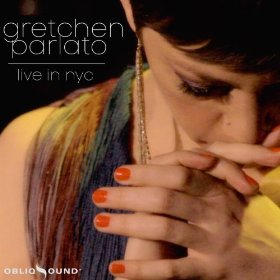 Gretchen Parlato - Live in NYC (2013)
"Subscribers to the thesis that a great jazz singer uses her voice in much the same way a horn player uses her instrument looking for evidence can point with assurance to the vocals of Gretchen Parlato. The pixie with the subdued breathy style is a singer who thinks like an instrumentalist. Live in NYC, her latest album, a set of nine previously recorded tunes revamped and recreated over the years, makes the point emphatically. The set is testimony to both Parlato's musicianship and her creative growth." ~ Jack Goodstein - Blogcritics.Org, Website, YouTube, Facebook, Wikipedia and Discography.
---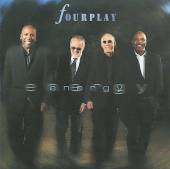 Fourplay - Energy (2008) "Energy: a word that means power or force. It's appropriate that Energy is also the title of Fourplay's debut with Heads Up. Fourplay, a double entendre, is the quartet of Bob James, Nathan East, Harvey Mason and Larry Carlton. Each, an individual band leader or session sideman in his own right, the four spend part of their time as a supergroup. Collectively, they've appeared on numerous recordings and gained widespread appeal. Among their associations are Tom Scott &amp; The L.A. Express, Crusaders, Steely Dan, Mike Post, David Sanborn, Marcus Miller, Kirk Whalum, Maynard Ferguson and George Duke. The band mixes contemporary jazz with a variety of other styles, including blues, R&amp;B, and African music." ~ Woodrow Wilkins - All About Jazz Discography, Reverbnation< and MySpace.
---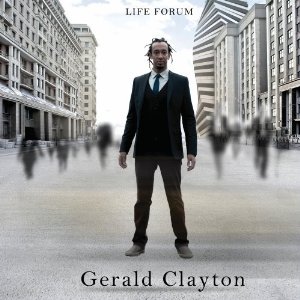 Gerald Clayton - Life Forum (2013)
"In a celebration of creative freedom, pianist and composer Gerald Clayton is out with his latest album Life Forum. Straying away from the trio sound that we heard on his last album Bond: The Paris Sessions, this new release features a full ensemble. Resting the tradition of classic swing aside, Life Forum takes ownership of an original sound that does not feel like just another fusion album. With trumpeter Ambrose Akinmusire, saxophonists Dayna Stephens and Logan Richardson, bassist Joe Sanders, drummer Justin Brown, and vocalists Gretchen Parlato and Sachal Vasandani, this 12-track album is filled with New York's finest." ~ Zeb Stern - iRockJazz, Website, Facebook, Last.FM and Discography.
---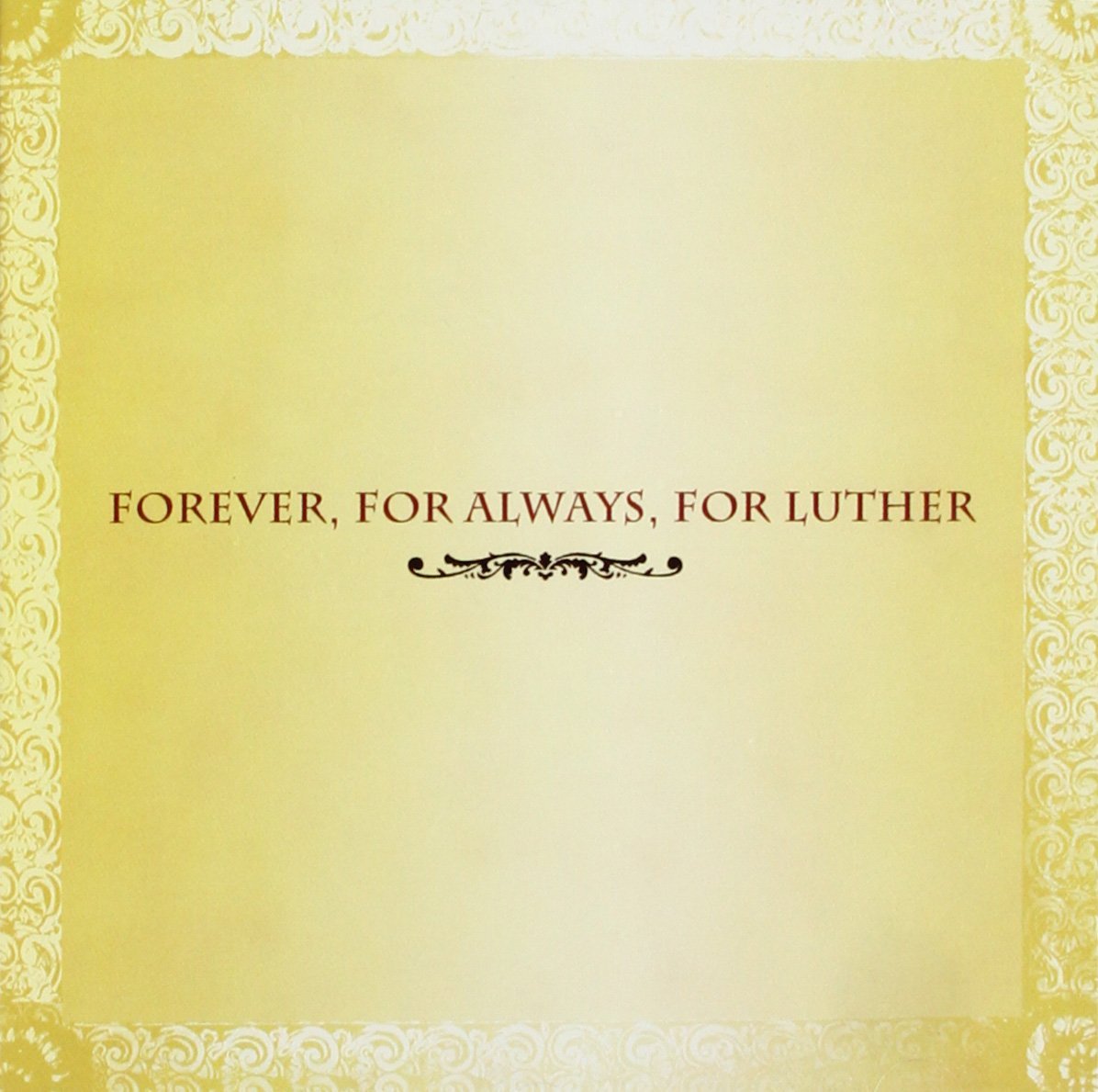 Kirk Whalum - Forever, For Always, For Luther (2004)
"Luther Vandross has the distinction of being the most recognized voice of any singer in his generation. For more than 20 years, he has been on the Top 10 charts in both the pop and R&B categories. His signature style has mesmerized audiences the world over with charisma and tonal perfection. Luther's songs have been recorded numerous times by artists in both categories and he is considered by many to be one of the most prolific singers around today. Unfortunately, in recent years his voice has been all but silenced by a debilitating illness, yet the legacy of his numerous recordings remains firmly intact as a result of his years as an icon. Luther's reputation is the stuff of legend. Since his debut in the early eighties, he has garnered numerous accolades and a number of Grammy awards. Due to his illness, Luther has not been recording for the most part, much to the dismay of his many fans. But in honor of the contributions he has made to contemporary music, a group of star-studded jazz artists have gotten together to record a very endearing CD entitled 'Forever, For Always, For Luther.'" ~ Sheldon T. Nunn - JazzReview.com, Wikipedia and Luther Vandross Discography.
---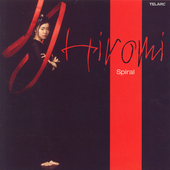 Hiromi - SPIRAL (2006)
"It's exciting to see an artist develop. It's thrilling to hear how self-assured and confident a group of musicians can become when they learn, grow and develop their talents together. It's a joyous and satisfying experience when it all comes together in an burst of aesthetic brilliance. And that is exactly what Spiral is. This is the album that Hiromi Uehara, the piano prodigy from Japan, has been building to. In 65 minutes and 40 seconds of flawless playing and bold conceptualizing, Hiromi, along with her fellow Berklee-bred musicians, Tony Grey on bass and Martin Valihora on drums charge through what she describes as "three-piece orchestral music." Whatever you want to call it, you'll find this to be astonishingly graceful, driving and accomplished music." - Jeff Winbush - JazzReview.com.
---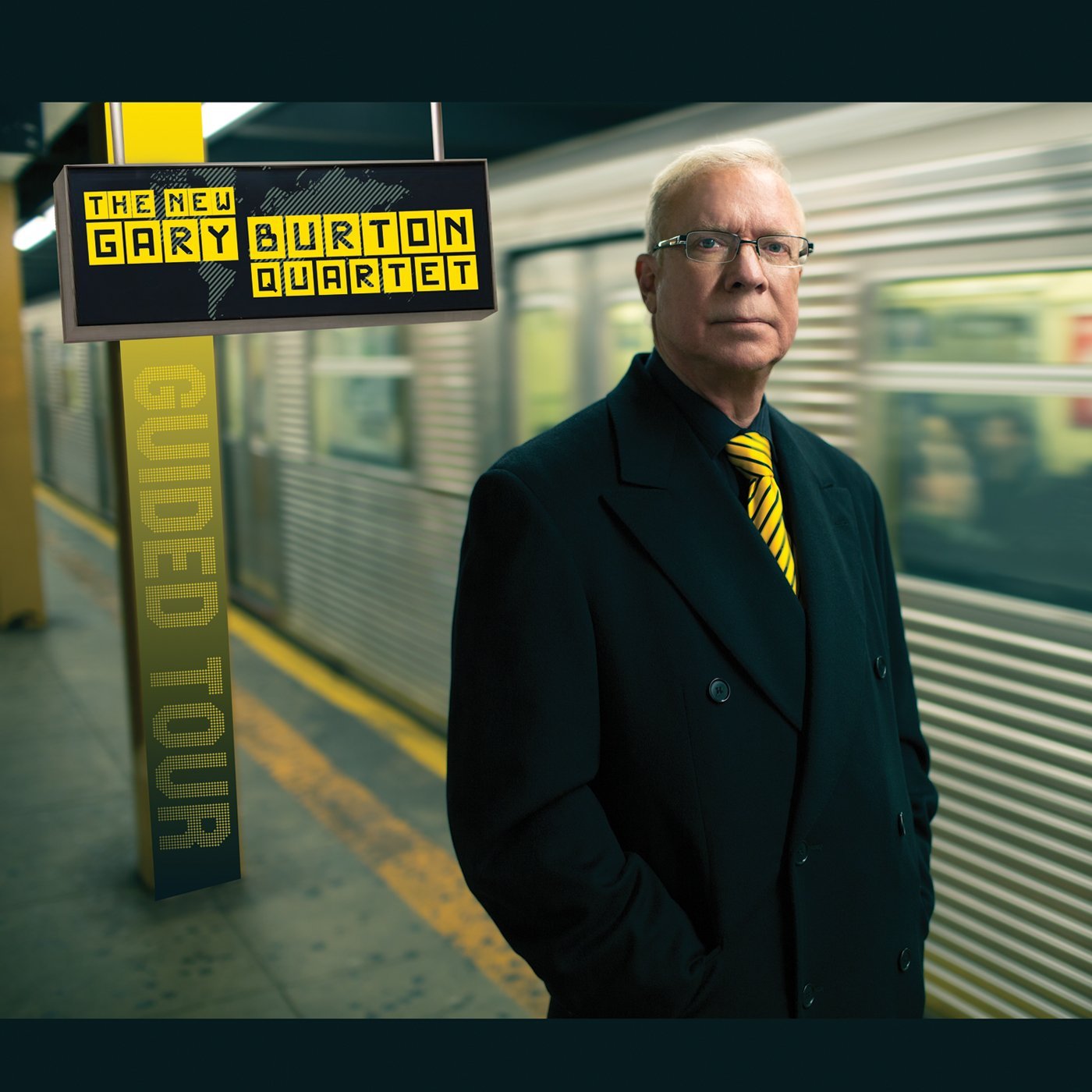 New Gary Burton Quartet - Guided Tour (2013)
"'From the first recording of this band, everything just clicked perfectly' is Gary Burton's reaction to the tightness, cohesion and brisk inventiveness of his New Quartet, which is completed by guitarist Julian Lage, bassist Scott Colley and drummer Antonio Sanchez. This is the band's second album (Common Ground was their 2012 debut), and it is indeed, as Burton points out, notable for 'the richness of the content, the range of the compositions, and how well the group captured each piece'. In addition to the elegant, assured vibes soloing of Burton himself, this richly varied and unfussily musicianly album also features another in the line of superb guitarists championed by him (Pat Metheny and Larry Coryell got their first breaks in his band)." ~ Chris Parker - LondonJazz CD Review, Website, Facebook, Discography and YouTube.
---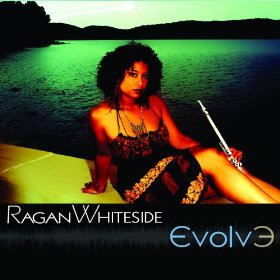 Ragan Whiteside - Evolve (2012)
"With a magical combination of neo soul and urban jazz, Smooth Jazz Therapy favorite and flautist extraordinaire Ragan Whiteside is back on the scene with her brand new project 'Evolve'. It follows her 2007 recording 'Class Axe', which at the time I described as finding the sweet spot where contemporary jazz meets smooth R & B, and in common with this previous release benefits hugely from the input of Bob Baldwin and Dennis Johnson. Perfectly demonstrating the talents of Whiteside, not only as a sublime flute player, but also as a songwriter and vocalist, 'Evolve' is right up there with the best contemporary jazz albums of 2012." ~ Smooth Jazz Therapy, Website, Facebook, Discography, Reverbnation, YouTube and DC Bebop.
---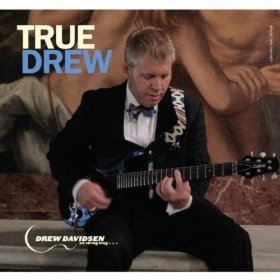 Drew Davidsen - True Drew (2013) "The material that makes up "TRUE DREW" mirrors the mission of the man. Beginning with the infectious "My Guitar" that is ignited by a spirit-raising guitar and celestial vocal hook, Davidsen ventures onto "95 South" in search of an energetic exploration, brazenly allowing the music – jazz, R&B, blues and adult pop – to be his guide. Riffing adventurously throughout, he gives a "Hi5" to his traveling companions on the album, an accomplished lot that boasts Bobby Lyle, Eric Marienthal, Bob Baldwin, Gerald Veasley, and the Temptations' Ron Tyson." SmoothandJazz.com, CD Discography, Website, Facebook and DC Bebop.
---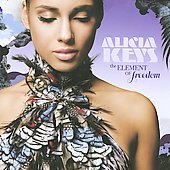 Alicia Keys "Elements of Freedeom" (2009) "Alicia Keys is the real deal. In the increasngly prefabricated world of contemporary R&B, she is a fresh alternative. She can sing. She can play the piano. She can write. She's elegant yet sexy. And she strategically strikes that difficult balance between art and commerce. The Element of Freedom, her anticipated fourth collection of new tunes, merits repeated listens." ~ MARIO TARRADELL - DallasNews.com, CD Discography, Website and Facebook.
---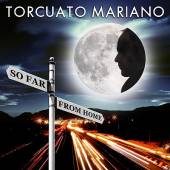 Torcuato Mariano - So Far From Home (2009) "by guitarist Torcuato Mariano is as surprising as it is delightful. Given his South American heritage one might have expected Mariano to use this release as his homage to the music of bossa nova that celebrates its 50th anniversary this year. Instead, as if from no-where and under the good guidance of nuGroove Records, he has delivered ten original smooth jazz stunners that look likely to instantly catapult him into the upper echelons of the genre." Smooth Jazz Therapy, Discography, Last.FM and Facebook.
---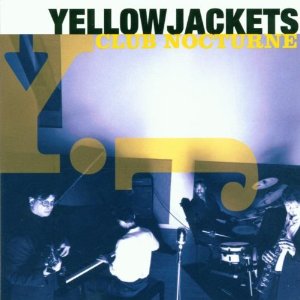 Yellow Jackets - Club Nocturne (1998) "For their fourteenth album as a band, the Yellowjackets announced the desire to go in a different direction from their previous outings. The difference on Club Nocturne is the inclusion of four vocal tracks. Fortunately, there is no difference here in the high level of musicianship and compositional quality long associated with this quartet. In fact, Club Nocturne is very much of a piece with its immediate predecessors, Dreamland and Blue Hats. "Spirit of the West" and "Stick_to_it_ive_ness" kick the CD off in a buoyant mood, emphasizing Russell Ferrante's inventive songwriting, Jimmy Haslip's nimble-fingered, melodic basswork, and Bob Mintzer's soprano saxophone mastery. The groove is solid, unmistakably Yellowjackets. " ~ Jim Newsom - AllMusic.com, CD Discography, Wikipedia, Website and Facebook.
---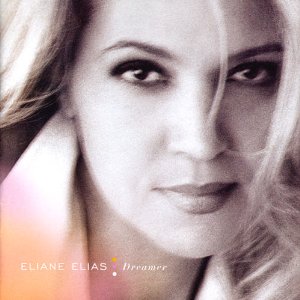 Eliane Elias - Dreamer (2004) "Brazilian-born pianist and singer Eliane Elias has now spent half her life in Brazil and half in the United States. For this release, her second Bluebird Jazz recording, Elias selected the repertoire carefully, choosing meaningful songs that would work in a bossa nova setting, by both American and Brazilian composers, most of the latter of which already had lyrics in English. (Two, "Movin' Me On and "Time Alone, are original songs, her first in English.) In addition to the predominantly English lyrics, two other characteristics set this album apart from her prior efforts: she is backed throughout by the lush sounds of an orchestra, and here Elias the singer is front and center, accompanied by Elias the exquisite pianist. " ~ J. Robert Bragonier - AllAboutJazz.com, Website, Facebook and MySpace.
---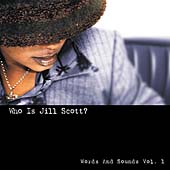 Jill Scott - Who Is Jill Scott? Words & Sounds Vol. 1 (2000) "By sharing her innermost sensibilities and emotions Scott ensures that by the time you have listened to Who Is Jill Scott?, your questions will have been more than answered. Operating on so many levels beyond mere words and sounds, this album is a veritable window into her soul. Indeed, there is no mystery. Working in combination with the exceptional production skills of Jazzy Jeff's Touch of Jazz collective this extremely talented poet/singer/songwriter has produced an album that clearly defines who she is. Make no mistake this is a bona fide contemporary classic that will be listened to for many years to come." - Colin Ross - PopMatters.com" ~ INFODAD.com, CD Discography, Website and MySpace.
---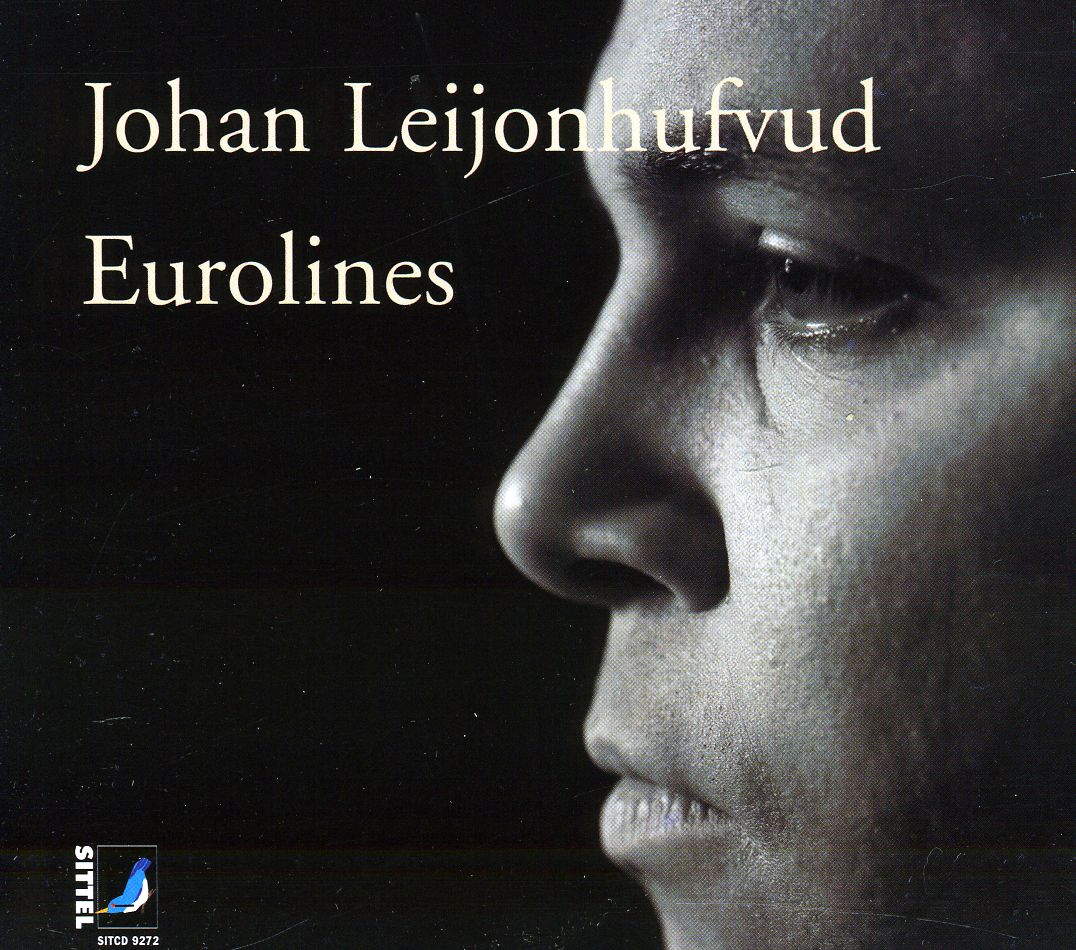 Johan Leijonhufvud - Eurolines (2000)
"So I can't pronounce the cat's name. It matters not. That's what makes Jazz — almost any music, for that matter — so singularly inspiring. It transcends such narrow boundaries as name, rank, serial number, age, ethnicity or other specious considerations. The only question that must be answered is, "Can he (or she) play?" Guitarist Johan Leijonhufvud and his hard–working associates (bassist Christian Spering, drummer Peter Nilsson) respond musically with an emphatic "yes" on Eurolines, recorded in concert last October at the Cosmopolitan Café in Malmö, Sweden." ~ Jack Bowers - AllAboutJazz.com, Discography, Facebook, YouTube and MySpace.
---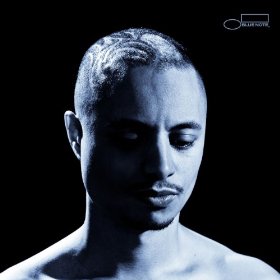 Jose James - No Beginning No End (2013)
"No Beginning and No End puts everything together for the 35 year-old James—a recording that is sexy, hip, engrossing, and eclectic without being unfocused. Jazz may be there in some of the singer's phrasing and tonal control, in the slick piano work by Robert Glasper or Kris Bowers, or in the pocket-funky horn parts, but mainly this is a set that hits you square in gut or the ass or the heart. It's slippery and funky and ready to move you several ways." ~ Will Layman - PopMatters, Website, Facebook, Discography, YouTube and MySpace.
---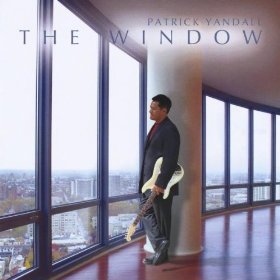 Patrick Yandall - The Window (2010) "Bringing the same kind of emotional depth and stylistic diversity to contemporary jazz as his heroes and chief influences Lee Ritenour and Larry Carlton, guitarist/composer Patrick Yandall has blazed creative and commercial trails that have inspired a new generation of independent instrumental musicians to pursue their dreams without compromise. Sixteen years after breaking onto the scene with his first national recording That Feels Nice—a sentiment shared by thousands of fans who still have that seminal work in their collections—the multi-talented San Diego based performer is as dynamic, passionate and inventive as ever on his Innervisions Records debut The Window, which marks his incredible 11th release to date." ~ Jonathan Widran - smoothjazzdaily, CD Discography and Reverbnation.
---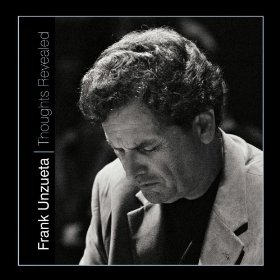 Frank Unzueta - Thoughts Revealed (2012) "Frank Unzueta (2012) - Thoughts Revealed - The music on Thoughts Revealed is not really a new sound in jazz, as pianist/composer Frank Unzueta considers it to be. It is, in fact, rather determinedly old-fashioned in a good sense. The CD mainly focuses on Unzueta not surprisingly, since he produced it and wrote all the music but also showcases the talents of Gordon Peeke on drums and percussion, Larry Steen on acoustic and electric bass, and Eric Marienthal on soprano saxophone. The performers play well together and, just as importantly, play well off each other, handing tunes and themes among themselves neatly and pleasantly. The nine tracks on the disc meander through most of the moods that jazz conveys." ~ INFODAD.com, Discography, and MySpace, and Facebook.
---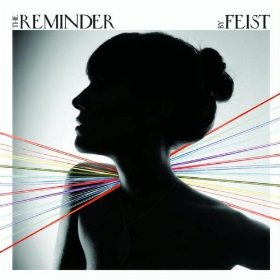 Feist - The Reminder (2007)
"On The Reminder, Feist (with some help from Gonzales) continues in the same vein, producing a stunning and unique album of songs that manage to bridge the sizable gap adult contemportary and indie. Recorded in a manor house in rural France in just a few short weeks, this album is destined to be one of the best of the year... By the time The Reminder closes with the album highlight "How My Heart Behaves," a mesmerizing duet Eirik Glambek Boe of the Kings of Convenience, it's clear that Feist is a rare commodity in the world of indie music; an artist whose talent matches her ambition." - ~ Matt Henderson - relevantmagazine.com.
---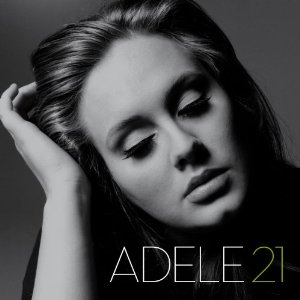 Adele - 21 (2011) What a difference two years makes. "Adele underscores the point right in the titles of her CDs. She named her first "19," after her age when she recorded it. Twenty-four months later, she has dubbed the new one "21," but the growth spurt it measures suggests a span of decades. Make no mistake, "19" was no novice leap. It showed a young singer blessed with a handsome tone, ample lung power and an enviable ability to negotiate a tune. It fully deserved its platinum sales and Best New Artist Grammy." ~ J. Farber - nydailynews.com, CD Discography, Website, MySpace, Facebook and YouTube.
---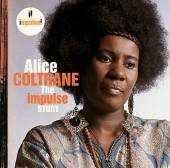 Alice Coltrane - Impulse Story (2006) "Alice Coltrane has always had a raw deal from the jazz world. Either patronized or dismissed out of hand, she's suffered the double whammy of one, being a woman in what (until very recently) was overwhelmingly a man's world, and two, being John Coltrane's widow""and therefore, by some strange logic, not a serious artist in her own right. ". ~ Chris Mayall - aboutjazz.com, CD Discography, and MySpace.
---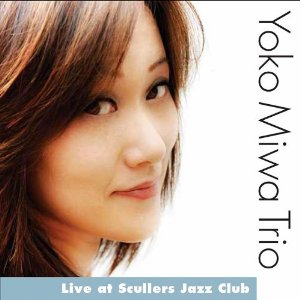 Yoko Miwa Trio - Live at Scullers Jazz Club (2011)
"Is live always better? Does the no second takes, out-on-a-limb aspect of playing in front of a live audience, and feeding off its energy result in the best recordings? It seems to work that way for Boston-based pianist Yoko Miwa on Live At Scullers Jazz Club, a mix of tunes from The Great American Songbook and the world of rock, shuffled in with her own outstanding compositions. An original pressing of a hundred copies of the show—done as a memento for the audience members this particular night—garnered such a positive response that Miwa decided to have the music remixed and mastered for a general release." ~ by DAN MCCLENAGHAN - All About Jazz, Website, Facebook, Discography, YouTube and MySpace.
---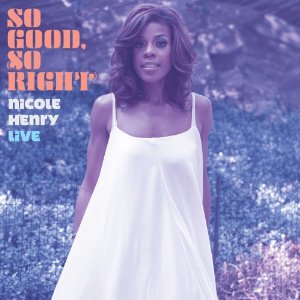 Nicole Henry - So Good So Right (2013) "Similar to singers such as Nancy Wilson, Henry brings a jazz sense of timing and phrasing to her vocals. That is heard in the swaying version of "Waiting in Vain" featured on So Good So Right (Henry fans might recall that she included a version of the Bob Marley classic on her studio album Embraceable). Like Aretha Franklin, Henry can speak a variety of musical languages, and this allows her to shift genres. " ~ Howard Dukes - SoulTracks, Website, and MySpace, and Facebook.
---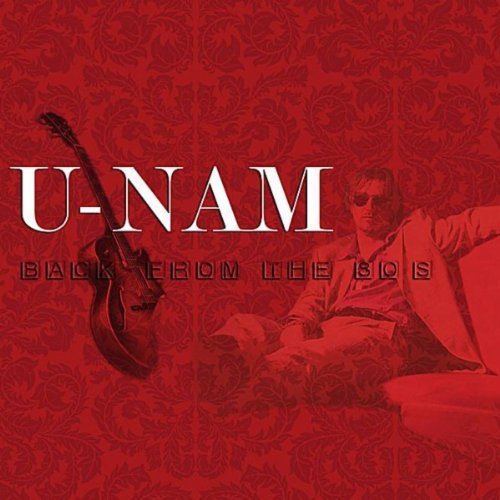 U-NAM - Back From The 80's (2007) "His new album "Back From the 80's" offers songs from the 80's and new compositions. After the first tones one immediately remarks the high professionalism of the album. That's no wonder because U-Nam is supported by the Merkevah Orchestra and the M.A. strings section conducted by Raymond Gimenes, furthermore by the Paris horns (Thierry Farrugia, Christian Martinez and Bernard Camoin). With such a fuliminant sound in the background every track gets its own noblesse... U-NAM shares so much memories with us. It's fantastic. This album is one of the best smooth jazz albums I heard since several years. Without exception strong songs, no filler. The UK Version features a bonus disc of great vocal tracks including Rahsaan Patterson and Phil Perry. My favorite track of this R&B side project is Blue Mood featuring singer Leeda and Gary Meek on sax." ~ HBH - Smooth-Jazz.de.
---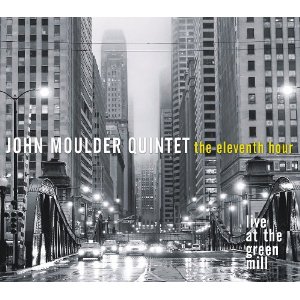 John Moulder - The Eleventh Hour (2012) "Whereas many of Chicago's jazz and blues guitar icons seem to channel the dark alleys and the bar sign neon of the city through their instruments, John Moulder's sound is more akin to a synthesis of the lakefront—a beauty and serenity that is just as likely to show a face of fury and cold precision. For some time now, Moulder has quietly been developing his sound into something quite unique. The Eleventh Hour provides the opportunity to hear it in a live setting." ~ Dave Summer - All About Jazz, CD Discography, Website and Facebook.
---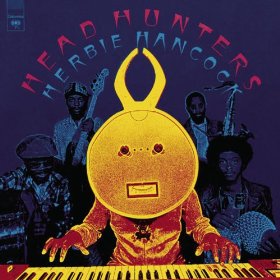 Herbie Hancock - Head Hunters (1973) "One of the biggest selling jazz albums of all time, 'Head Hunters' challenged musical boundaries, and produced jazz-funk classic 'Chameleon'... Head Hunters was for over twenty years the biggest-selling album in jazz history, and its influence was heard throughout the fusion movement and beyond, its tracks being sampled on numerous hip-hop records. Its mixture of funk, rock, electronic and jazz music blended in hitherto unheard ways, and gave Hancock the licence to follow his muse through numerous genres in the near-four decades since." - Karl Keely - jazz.suite101.com.
---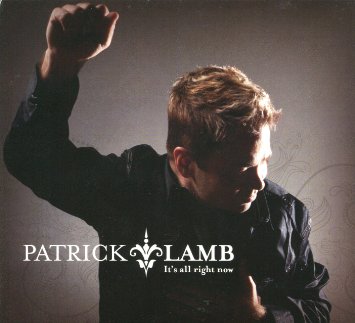 Patrick Lamb - It's All Right Now (2011) "What is more comforting than pop music of the '70s? Maybe it's the round sounds of those early keyboards or the soul choruses that makes that era so warm. Whatever it is, just when you think they don't make 'em like that anymore comes Portland jazz saxophonist Patrick Lamb with 20/20 hindsight and Rhodes-wielding producer (and one-time Kenny G collaborator) Jeff Lorber on "It's All Right Now." In the tradition of Maceo Parker, saxophonist for everyone from James Brown and Parliament to Red Hot Chili Peppers, Lamb celebrates upbeat, melody-driven funk with a wholesome feel." ~ Jason Simms, Special to The Oregonian , Website, Facebook, Discography, MySpace and Reverbnation.
---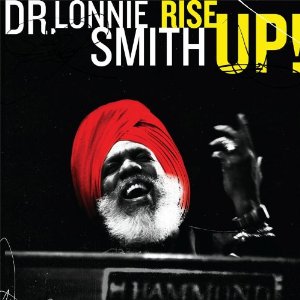 Dr. Lonnie Smith - Rise Up! (2009) "When the Hammond B-3 organ enjoyed a revival several years ago, few came out the better for it. The old guys either repeated or tried to recapture what they'd done before and too few of the new guys had anything new to say. But then there was Lonnie Smith. This veteran of '60s organ combos, the genre's golden age, quietly returned to the scene in the early '90s, sporting a turban and a new prefix to his name. He seemed reborn, he wasn't regurgitating what he'd done like so many of the others. He was working a whole new groove and making some of the best music of his career." ~ Douglas Payne - All About Jazz, CD Discography, YouTube, MySpace page and Website.
---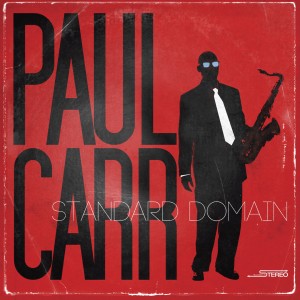 Paul Carr - Standard Domain (2012)
"On his latest release, Carr argues for the continued importance of a standard repertoire. It's not a groundbreaking statement by anyone's count, but maybe it seems at least a little bit meaningful today, when jazz means so many things to so many people. Characteristically, his statement is pro-tradition but anti-dogma; he's not sticking to any routine playbook. On Standard Domain, Carr delves into a handful of lesser-heard but still immortal compositions:" ~ by Giovanni Russonello - CapitalBop, Website, Facebook, Discography, Reverbnation, Mid-Atlantic Jazz Festival and DC Bebop.
---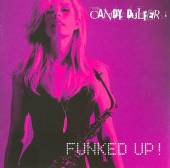 Candy Dulfer - Funked Up (Heads Up) (2009) "Dutch sax superstar Candy Dulfer was grooving heavily along, making the funkiest recording of her life when an interesting and ultimately irresistible job came up for her and her sizzling band. They were asked by Dutch filmmaker Fred van Dijk to record the soundtrack for "Kissed By A Grape," a documentary exploring the world of organic winemaking. Musically, that's a world away from Dulfer's wild touring experiences and sessions for Prince, but she took the gig and created what are decidedly ambient vibes for the film." — Jonathan Widran - JazzMonthly.com CD Discography, Facebook, and MySpace Music.
---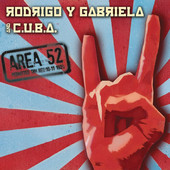 Rodrigo y Gabriela & C.U.B.A. - Area 52 (2012) "Rodrigo y Gabriela are one of those rare acts who can leave you open-mouthed in awe when witnessed live. There's something mesmerising about watching the Dublin-based Mexican duo thrashing seven shades of salsa-flavoured jazz-metal fusion out of their long-suffering acoustic guitars on stage. Much of their appeal lies in this exceptional playing: the pair can often resemble a couple of demonically possessed Hispanic street urchins caught just after trading their souls to el Diablo at a crossroads somewhere near Guadalajara." ~ Johnny Sharp - bbc.co.uk.
---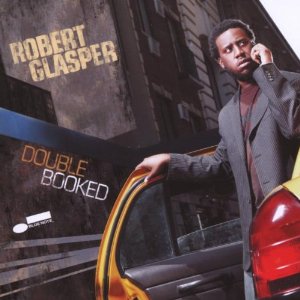 Robert Glasper - Double Booked (2009) "Robert Glasper is one of the most promising jazz pianists of his generation. Alongside the likes of Taylor Eigsti and Vijay Iyer, he is part of the chasing pack likely to break through into the lead. In his jazz trio, Glasper combines a sharp brain with nimble-fingered technique, taste with restraint. Beyond this trio, Glasper has eclectic tastes and regularly works alongside hip hop artists such as Q-Tip, Bilal, Mos Def and The Roots. He leads the Robert Glasper Experiment, an outlet for his hip hop-flavoured music. On Double Booked, his third Blue Note, he showcases both aspects of his music." ~ John Eyles - BBC Music, Website, discography and Facebook.
---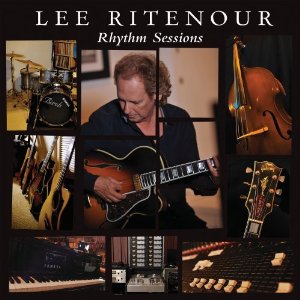 Lee Ritenour - Rhythm Sessions (2012) "Ritenour does a combination of an all star rhythm section featuring such talent as Chick Corea, Stanley Clarke and Dave Grusin and combines the prolific genius of these giants of jazz with Winners of his Annual Six String Theory International Competition. Rhythm Sessions is a slightly unique conceptual idea in that it celebrates the net worth and vital place held by the rhythm section in any musical endeavor of substance. What makes this release so special and in some cases the proverbial critics worst nightmare is not from a performance but from a compositional perspective. While the improvisational jazz root is firmly fixed, the genre and in some cases soundscapes created move in layers of funk, Latin and even what I would refer to as neo-classical world music. " ~ CriticalJazz.com, CD Discography, Website and MySpace.
---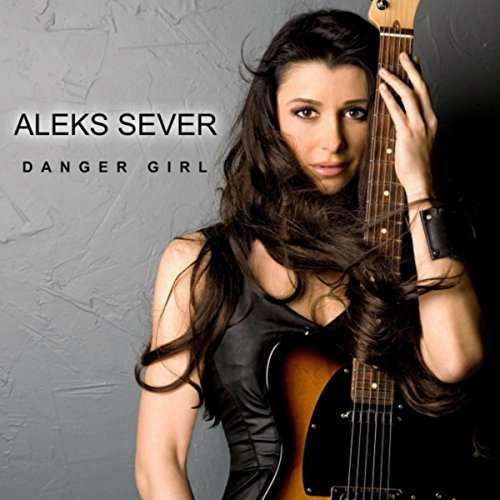 Aleks Sever - Danger Girl (2012) "You know when you hear one of Prince's funk songs, for example 'Musicology', and wish that all of his songs were like that? In fact you wish they were instrumentals with cool guitar melodies and solos playing over the top? In that case may I recommend to you Aleks Sever's album 'Danger Girl'!. This album is full of the funkiest instrumental guitar music I've heard in a long, long time. If Larry Carlton, Prince and Robben Ford were to somehow conceive a child together Aleks would be that Telecaster weilding woman. The last time I got so excited about a funk album was when I heard Quantic Soul Orchestra's 'Pushin On' back in 2005." ~ Jon - GuitarNoize.com, Website, and Reverbnation and Facebook.
---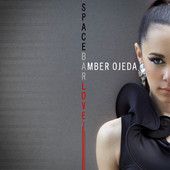 Amber Ojeda - Space Bar Love (2012) "Ojeda's album Space Bar Love shows what an immensely gifted talent she is when it comes to just that: writing and performing an album that transcends genres. This singer from Los Angeles has a laidback, jazzy vocal style that's a throwback to the jazz singers of yore and goes best with only an acoustic guitar or a lonely piano as an accompaniment. Her voice is a dependable soundtrack for a cozy romantic evening. " ~ Vish Iyer - The Daily Vault, CD Discography, Website, and Reverbnation and DC Bebop.
---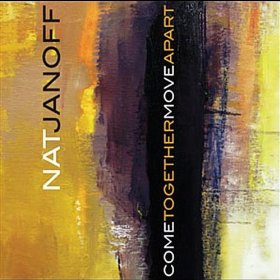 Nat Janoff - Come Together Move Apart (2010) "Listening to guitarist Nat Janoff 's latest album reminded me of what makes the indie jazz scene alternately exhilarating and depressing. The exhilaration comes in discovering absolutely wonderful music that few people have heard. The depression comes from the realization that true talent, at least in this genre, too often languishes in obscurity. Janoff has a half-dozen albums to his name. His latest, "Come Together Move Apart," is a strong effort in every respect."
~ Tony Rogers - Jazz CD Reviews, Website, discography and MySpace.
---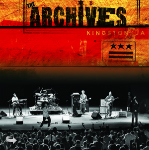 The Archives - Archives (2012) "When my editor asked me to review the debut album by DC-based group The Archives, I was going to reply politely, "I don't do reggae." I mean, I enjoy reggae — who doesn't, right? Bob Marley and Gregory Isaacs seemed to possess the remarkable ability to make people unwittingly bob their heads, like something out of Beetlejuice. (I know the song was Harry Belafonte and calypso, but just go with it.) Nonetheless, I decided to give the album a listen, and I'm glad I did. The Archives are definitely onto something, and their lyrics are refreshingly perceptive. Before I go any further, don't get it twisted. The beats, produced by famed Thievery Corporation DJ Eric Hilton, are ear honey — at times, reminiscent of all the classic reggae jams produced by Tuff Gong himself; at other times, a mixture of soul and jazz. But I'm a lyrics lover, first and foremost, and the lyrics and themes on this album are socially provocative from the moment you press play." ~ Hector Luis Alamo, Jr. - Gozamos.com, Facebook and Website.
---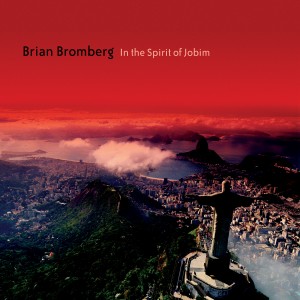 Brian Bromberg - In The Spirit of Jobim Artistry (2012) "A former editor once cautioned me on "gratuitous self reference" when it came to critical review. While the point is well taken, how can you not be passionate about music that exudes passion from its cultural core. Perhaps the editor struggled with the difference between honesty, personal opinion and perspective as opposed to arbitrary stylistic guidelines. In short; you can not arbitrarily stylize passion and anyone that travels in my cultural inner circle knows Brazilian music and especially the music of Jobim is my musical sweet spot and if you are of the same inclination then In The Spirit Of Jobim is guaranteed to make your musical back leg shake!" ~ Brent Black - CriticalJazz.com, CD Discography, Website and MySpace.
---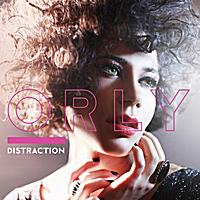 Orly - Distraction (2012) "here are a lot of artists that play the eclectic field well, so well, that being classified in a specific genre is almost a thing of the past, but what is the difference with Orly? Her voice. It's a crisp n' clear vocal that has impeccable and controlled diction and really suits each of these tunes with the utmost class. The best example of that is on track "Beautiful Disguise". You can hear every word, every emotion drip from that voice. We've been so used to hearing voices that creak and moan, applauding the rawness, that hearing Orly reminds one that simple can be just as effective. Even when she's doing my much abhorred 2012 gamut of Motown baiting ("Get Together With The One You Love"), she is so spunky and pure, that the vintage sound is dressed up in fresh and modish flair. Yes, this is how you capture the Motown spirit and ward off sounding like a Amy Winehouse rip-off."" ~ Audio Diva Blog, CD Discography, Facebook, MySpace and Reverbnation.
---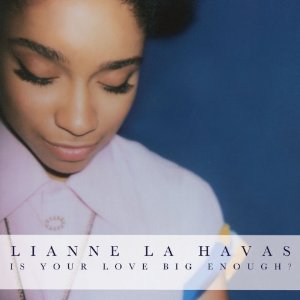 Lianne La Havas - Is Your Love Big Enough? (2012) "The love song is the most written and performed of all songs, a fact that encompasses most genres. It's arguably the most popular with audiences. But it's also a punching bag, often disparaged by critics and laymen alike for being an outpost of cheap sentiment, hackneyed emotionalism and just plain bad lyric writing. A quick look at current music charts reinforces that perspective. Artists like 22-year-old Lianne La Havas, whose sublime debut CD, "Is Your Love Big Enough?," was released Tuesday, remind us of the power of the artful lyric, the soulful (nonhistrionic) reading of said lyric, and the importance of smart, understated production. London-based La Havas wrote or cowrote all the songs on the album except for her cover of Scott Matthews' "Elusive.""" ~ Ernest Hardy, Special to the Los Angeles Times, Website, discography and Facebook.
---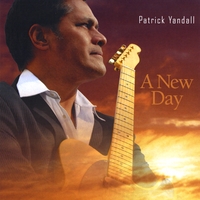 Patrick Yandall - A New Day (2009) "If there is one musician whose style typifies the sun soaked vibe synonymous with the city of San Diego it is guitarist Patrick Yandall. When in 2006 I reviewed his album 'Samoa Soul' I described him as having rhythm and melody pumping through every vein of his body and his 2008 follow-up 'Laws Of Groovity' provided further evidence of his distinct southern Californian groove. Now, with his latest project, 'A New Day', he has surpassed himself with a wonderful collection of eleven self penned tracks that is jam packed with some of the best contemporary jazz you will hear this year." ~ Smooth Jazz Therapy, CD Discography and Reverbnation.
---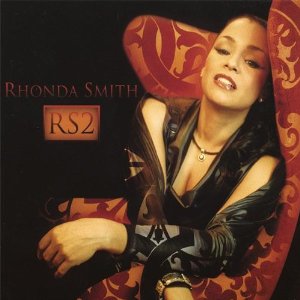 Rhonda Smith - RS2 (2006) "RS2 has it's own distinctive sound - or make that sounds. The album crosses various music genres, from Funk to Soul to R&B, to Jazz. There's even a Blues song called - get this - "Country Music." "It has elements of everything," Smith said of RS2. "But it's more Funk, Rock, R&B. It has a little bit of everything. regarding the "Country Music" song, which features Marcus Waller, she said the track wasn't originally meant to be a full song. "There were four songs that were meant to be interludes," she reveals. "And we just loved it so much, ("Country Music") became a full song."" ~ Mark Edward Nero - About.com R&B Soul, Website, discography and MySpace.
---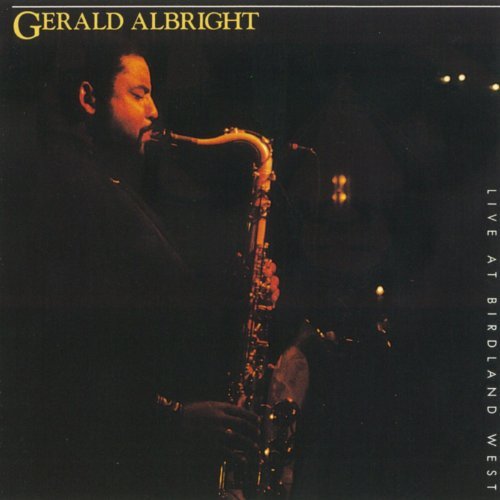 Gerald Albright - Live at Birdland West (1991) ** "My favorites are the two selections from Live at Birdland West, "Georgia On My Mind" and "Boss of Nova" – not just because these songs benefit from the talents of Joe Sample and Harvey Mason (on "Boss") and Patrick Moten (a scorching organ solo on "Georgia" which lights Albright on fire), but also because the energy of the audience pushes Albright to dig deeper and the tunes provide nice counterpoint to the hit-oriented material. Albright's collaboration with Lee Ritenour's acoustic guitar on "G & Lee" is nice, too; it starts out smooth and ends up smoldering." ~ Dave Hughes - All About Jazz **