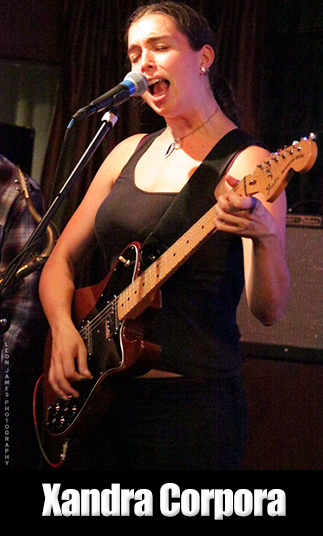 Xandra was born and raised in California, grewing up in the Owens Valley. Xandra's memory of music involve riding with her father "into town with "BB King's Greatest Hits" playing on the tape deck. Or Ella Fitzgerald. Or John Lee Hooker. Or Mozart." Her mother "fancied Simon & Garfunkel and Madonna." Her early music experiences influenced the development of her musical tastes, which she says are "all over the map in terms of love and influence." Xandra was a late musical bloomer. She did not start playing guitar until she was "21 or so," and remembers the first time. "It was at 16th & Mission poetry night, every Thursday from 9 pm - midnight. It's a "no mic, no order, no bullshit kind of event. And I blindfolded myself because I was so terrified to look at anyone. I found my voice on that street corner. I owe them my soul for their kindness." She started a band in San Francisco and played and toured with it for 4 years. During that time, the band released 2 albums. In her bio, she describes how trying it was. The joy turned to bitterness and finally she turned away. "So I quit. And part of me died. And I didn't touch my guitar for two years." Seeking change and the adventure of a different existence, Xandra moved to Japan. And she says, "in retrospect, I see that I was supposed to move here. Because I met artists and musicians here who changed me, and changed my life, and inspired me to sing and play and write music and make films and take pictures. I am a musician and you cannot take my song from me without killing me." Link to bio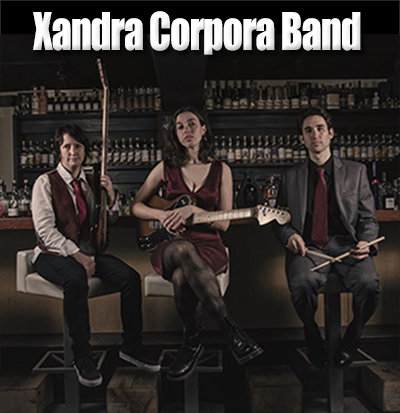 The Xandra Corpora band is based in Nagoya-shi, Aichi, Japan, the band members are Xandra Corpora - vocals & guitar, Lesley Bartlett - bass, and Adam Demby - drums. The Xandra Corpora Band "has beome one of Nagoya's most loved acts... It was here that she found herself back into music..." excerpt from NAGMAG (2016) In June of 2016, XCB won the Hard Rock Cafe's "Hard Rock Rising" competition in Osaka. The bands latest CD, Soul Fires (2016) is available on iTunes.
---
INTERVIEW:
Interview by NAGMAG - Nagoya's Magazine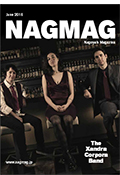 "Since debuting a year and a half ago, The Xandra Corpora Band, or XCB which they assure me they don't mind being called, has become one of Nagoya's most-loved acts. Songwriter and guitarist Xandra Corpora, having est ablished herself firmly in the music scene of San Francisco, moved to Japan to "experience life outside of America." It was here that she found herself back into music thanks to the GC Live Monday Jam sessions."

Xandra and Lesley stopped by the NAG MAG offices...
---
VIDEOS:
Xandra Corpora - Close the Door

---
Xandra Corpora - Black Typhoon (featuring Tomo Shaga)

---
Xandra Corpora - Brick by Brick

---
Xandra Corpora - Nothing For It

---
Back to the Top - Back to the Music page