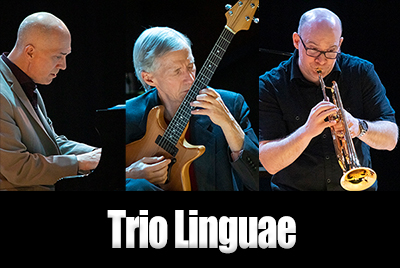 Trio Linguae is a "Freewheeling, playful and engaging, trumpeter Kevin Woods, guitarist John Stowell and pianist Miles Black weave their way through a collection of originals by Woods & Black, and others from Jobim, Wayne Shorter, Bill Evans and Harold Arlen on their debut recording.

Though colleagues for many years in different configurations, the three found inspiration in collaborating as Trio Linguae (Lin-gwee) through their collective sense of conversational, contrapuntal improvising and reflexive listening - harkening the spirit of duo and trio albums by Bill Evans, Jim Hall or Kenny Wheeler.

Integral to Vancouver's creative music scene, Miles Black has been a collaborator of the highest order since the '80s. John Stowell's unique musical voice and relationship to the guitar has gained him untold followers throughout the world since he began touring in the '70s, and Kevin Woods has found his place in Northwest jazz circles as an articulate improvisor and catalyst for artistic endeavors." ~

---
MUSICIANS:
Pianist Miles Black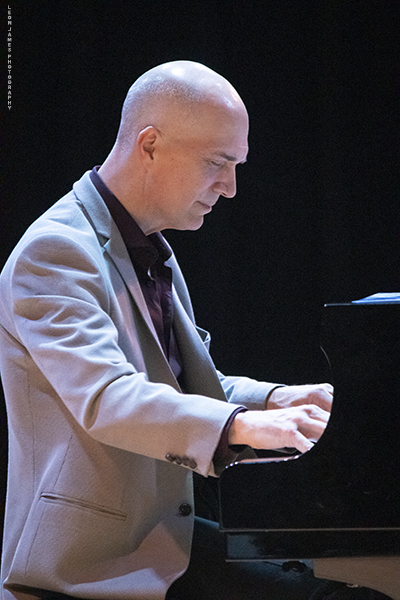 "Miles Black began his professional music career in 1980 (at age 14) in Victoria, British Columbia after studying piano in the provincial capital with George Essihos. Currently based in Vancouver, BC, Miles has a wealth of musical experience as an arranger, producer, composer, session musician, guitarist, bassist, saxophonist, songwriter, musical theatre director, music therapist and college level music"


---
Guitarist John Stowell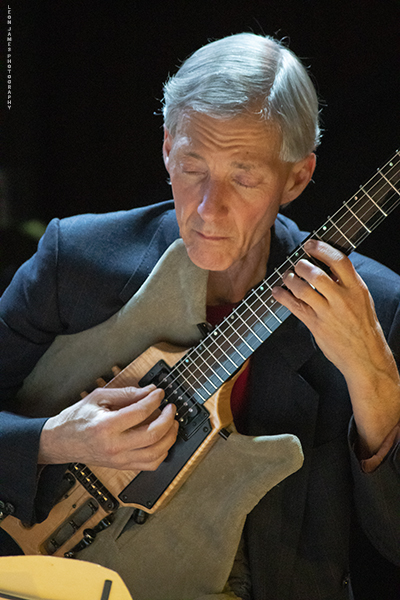 "John Stowell began his successful career in the early 1970's with private study with guitarist Linc Chamberland and pianist John Mehegan. Both men were valuable mentors to John, allowing him to play with them as he progressed in his development. Several years later he met bassist David Friesen in New York City, and they formed a duo that recorded and toured prolifically for seven years, with performances in the United States, Canada, Europe and Australia. In 1983, John and David joined flutist Paul Horn and Paul's son Robin Horn (on drums) for a historic tour of the Soviet Union. This was the first time in forty years that an American jazz group had been invited to play public performances in Russia. In 1993, 1995, 1998 and 2012 John returned to Russia, playing in numerous cities. His two sold-out performances in Kursk may have been the first appearances there by an American jazz musician."

---
Trumpeter Kevin Woods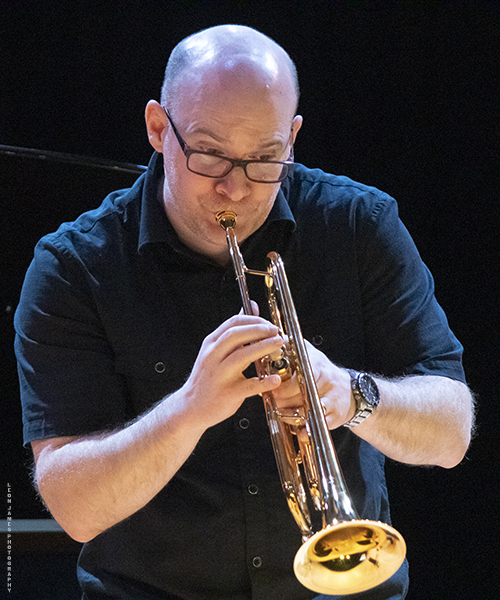 "Trumpeter/composer Kevin Woods is emerging as one of the most melodic and emotive voices in improvised music in the Northwest. His passion for both performance and education have made him in demand as a leader and a sideman as well as a composer, arranger and clinician. Woods lives in Bellingham, Washington where he is active as a performer, educator and composer/arranger, and serves as Associate Professor of Music and Director of Jazz Studies at Western Washington University. He leads the Kevin Woods Quartet, Trio Linguae, and co-leads the Malmo, Sweden based Woods/Axelsson Quartet. Kevin is a Yamaha Performing Artist."

---
REVIEWS:
Trio Linguae "Signals"
"Signals introduces the snug and simpatico Trio Linguae ("lin-gwee") from western Canada whose unusual makeup (trumpet, guitar, piano) doesn't hinder it from painting a series of shapely and pleasing portraits in sound. Trumpeter Kevin Woods had been performing with his compatriots—pianist Miles Black, guitarist John Stowell—for more than a decade but never before on the same stage. Aligning them together, which was not Woods' original plan, proved to be a master stroke, as they entwine in unison like the proverbial hand in glove."

---
Trio Linguae "Signals"
"Stowell's guitar joins Kevin Woods' trumpet and flugelhorn and Miles Black's piano. Woods' "Few Regrets" opens with warm guitar and lyrical piano then moves into a floating mid tempo. Woods' horn is warm, low-end and lyrical moving in a very Chet Baker/Mulligan tight warmness. Guitar touches with amazing odd chords, and then the piano warmly and lyrically dances the tune."

---
VIDEOS:
Trio Linguae - Peri's Scope
---
Trio Linguae "Few Regrets"
---
Back to the Top - Back to the Music page