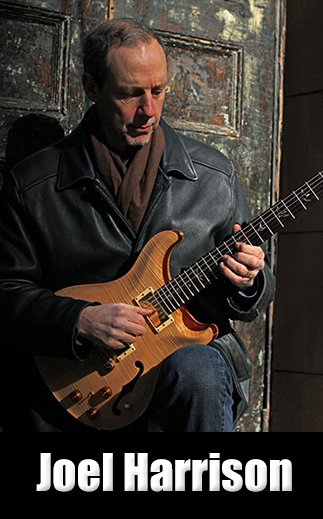 "Joel Harrison is one of the first artists to have bridged the worlds of jazz, classical, Americana, and traditions from India and Africa. Born in Washington D.C. the guitarist, composer, arranger, lyricist, vocalist and songwriter began his search for new sounds in the early 1980's with stints in Boston and the Bay Area. Named a Guggenheim Fellow in 2010, Harrison has long been recognized as a risk taker, someone who never stands still. He has blossomed from mentorships with Joan Tower, Ali Akbar Khan, W.A. Mathieu, and Charlie Banacos into one of the most respected artists of his generation. The core of his multifarious projects is heart, soul, and surprise. What matters most to this composer is moving the listener.

Harrison is a two-time winner of the Jazz Composer's Alliance Composition Competition, and has received support and awards from Chamber Music America, Meet the Composer, the Flagler Cary Trust, NYSCA, New Music USA, and the Jerome Foundation. He has released 17 cds since 1995 as a leader, and has appeared high up on the "Rising Star" Downbeat Magazine poll for many years.

Harrison has composed a number of non-improvised works as well, whether for orchestra, string quartet, solo cello, or percussion, including the PASIC award-winning marimba solo Fear of Silence. He is the founder and administrator of the Alternative Guitar Summit, a yearly festival devoted to new and unusual guitar music. Pat Metheny called the Summit "one of the most interesting and distinguished forums for guitar on the planet."
---
PRESS:
Joel Harrison - Angel Band: Free Country, Vol. 3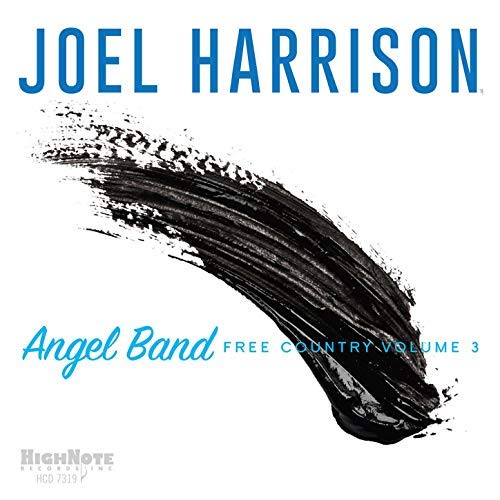 "My goal on the new CD, Angel Band, is to arrange country and Appalachian music for a jazz group in new and unusual ways. I'm conscious of both moving forward and staying true to the elemental soul of the songs, where old stories are told by modern, protean players. Or as a friend once put it, "Downtown meets the heartland."
---
Why jazz guitarist Joel Harrison riffs on bluegrass
"Jazz guitarist Joel Harrison came of age in 1960s and '70s Washington, but he never saw it as a place to build a career as an adventurous, progressive musician. Everywhere he's gone, however, he's taken the sounds of the city with him.

"Growing up in that area allowed me access to a lot of different kinds of music," says Harrison, 61, who's now based in New York after stints in Boston and San Francisco. "Southern music traditions — old-time music, bluegrass, country — as well as jazz, R&B, funk and rock."

~ Michael J. West - Washington Post
---
Joel Harrison: Work & Progress -
"I believe that my music is an American story"
Harrison extracts harmonic skronk from a 1999 Gibson Les Paul Deluxe to create a speaking-in-tongues effect on the spiritual "John the Revelator" and a first take of Paul Motian's "Folk Song for Rosie." He bends notes on an overtone-rich 1930 National Steel "Style 'O'" guitar to transform the second version of "Rosie" into an acoustic blues. On a 1960 Fender Telecaster, he howls on the original \"Do You Remember Big Mama Thornton?" and projects desolate pathos on the Blood, Sweat & Tears/Donny Hathaway vehicle "I Love You More Than You'll Ever Know." His lustrous-toned 1960 Epiphone Sorrento underscores the message on two takes of Buddy Miller's "Wide River to Cross"; his pristine articulation on a Jerry Jones baritone of indeterminate vintage illuminates a simplicity-itself reading of Leonard Cohen's "Suzanne." He deploys a 1967 Gibson ES-345 to render George Russell's "Stratusphunk," the elegiac Luther Vandross hit "Dance With My Father" and his own original "Refuge."

~ Ted Panken - JazzTimes.com
---
REVIEWS:
Joel Harrison 5: Spirit House | Album Review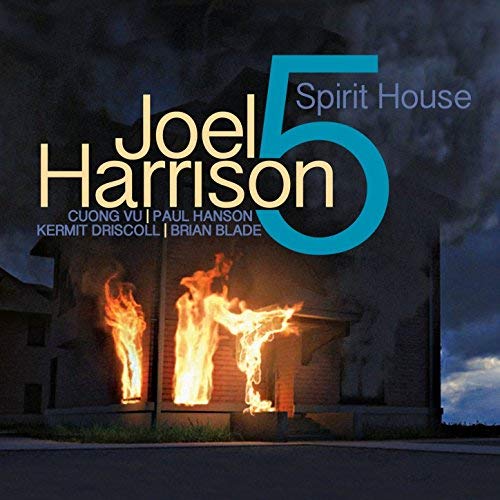 Harrison extracts harmonic skronk from a 1999 Gibson Les Paul Deluxe to create a speaking-in-tongues effect on the spiritual "John the Revelator" and a first take of Paul Motian's "Folk Song for Rosie." He bends notes on an overtone-rich 1930 National Steel "Style 'O'" guitar to transform the second version of "Rosie" into an acoustic blues. On a 1960 Fender Telecaster, he howls on the original \"Do You Remember Big Mama Thornton?" and projects desolate pathos on the Blood, Sweat & Tears/Donny Hathaway vehicle "I Love You More Than You'll Ever Know." His lustrous-toned 1960 Epiphone Sorrento underscores the message on two takes of Buddy Miller's "Wide River to Cross"; his pristine articulation on a Jerry Jones baritone of indeterminate vintage illuminates a simplicity-itself reading of Leonard Cohen's "Suzanne." He deploys a 1967 Gibson ES-345 to render George Russell's "Stratusphunk," the elegiac Luther Vandross hit "Dance With My Father" and his own original "Refuge."

~ Cormac Larkin - IrishTimes.com
---
Joel Harrison 19: Infinite Possibility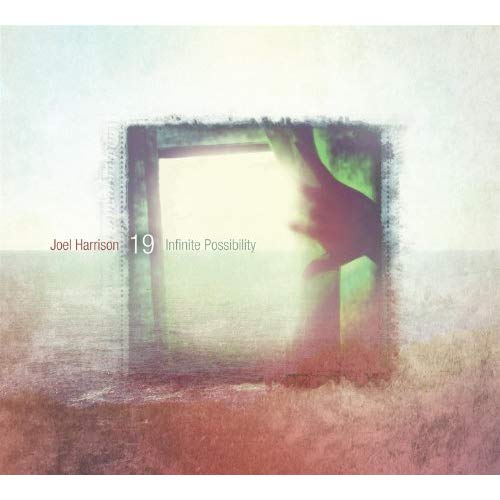 One of the many great things about Joel Harrison is that he isn't a slave to his instrument. Many a guitar player will write music the way a guitar player would, regardless of the genre. And can you blame them? Old habits are hard to break. Which is why it's so nice to see any particular guitarist buckle down and use a little elbow grease to write music in a manner that doesn't easily befit the six-string (or however many strings are involved). And as the Joel Harrison Seven abruptly gives way to the Joel Harrison 19, the man's music still hasn't fallen into any guitar-centric traps. But if you heard Harrison's previous album Search or had a chance to catch the Joel Harrison Seven within the past two years or so, you'll know that his brand of jazz vibrates on a different wavelength. Even in a sea filled with many unique contemporaries, he's still an original. One reason is because his songs are just flat-out good -- memorable, never unnecessarily aloof. The other is because he's always got tremendous talent right alongside him.

~ John Garratt - PopMatters.com
---
VIDEOS:
Joel Harrison - John The Revelator
---
Joel Harrison - Riding On The Midnight Train
---
Back to the Top - Back to the Music page