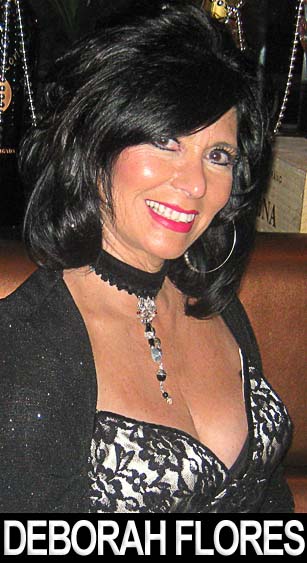 Originally from San Francisco, California, Deborah grew up surrounded by music - by the sounds of Jazz, Soul, R&B, Gospel and Pop music. She says her "father sang and her mother was possessed of natural rhythm", and these musical talents were passed on to her brothers as well as herself. She said her brothers were seasoned performers with the Mason and Kahn Studios in San Francisco when she was growing up. Like her brothers, Deborah was also groomed to be a performer. Her singing career began early. She sang with her High School's vocal group and won a music contest sponsored by the Talented Teen Foundation. She says she sang her way through six European countries, sang as a solo vocalist in Acapulco, Mexico, toured with the "Duane Dancers" and sang and danced in various stage and variety shows. She also performed for our military troops.
---
Deborah on Reverbnation
---
During her career, she has shared the stage with country music greats Red Merrill and Buck Owens. She was hired by Bill Medley of the Righteous Brothers as a background singer. She found herself in the presence of high-profile performers such as Dizzy Gillespie, B.B. King, Glen Campbell, and the king himself, Elvis, to name a few. She worked to developed her vocal and dance skills and eventually fronted her own bands "Sweetwater", "Fahrenheit" and her current band. Deborah says that "spiritually", "Gospel is the root of her music. She has been in the contemporary music group for The Rock Church and Horizon Christian Fellowship church in San Diego and has also been a soloist in their gospel choir. She says, "Singing is more than a talent, it's more like a reason for being, a spiritual force and guiding passion of your life", which describes the way she delivers her songs. From a beautiful emotional ballad to a passionate high energy R&B Funk melody she gives her all to the audience. She says that all of her musical experiences influence "every note" from Gospel to R&B to Jazz to Pop and the genres have attributed to the musical success she enjoys." "Deborah has been on various musical recording projects through out the years, including a Jazz album Bill Cosby produced in the 80's with performers such as Ray Parker Jr. Most recently Deborah is a background and guest vocalist on jazz artist, Burt Brion's CD, "Say the Word." A person whole heartedly committed to her music, Deborah looks forward to growing in her craft and sharing her talents with the world".

---
BANDCAMP
---
ONESHEET:
From Deborah Flores' "Step Aside"
The debut CD for veteran songstress of the performing stage Deborah Flores, has arrived! With a seamless flow of sounds from soulful R&B and contemporary jazz to neo-soul this album has it all! Deborah's seasoned voice belts out effortlessly in the Step Aside.. R&B songs "Movin On" and "Sneakin Around". "Sneakin Around", an original composition, filled with a funk filled playful vibe, "Dream on Dreamer" and "Ain't No Sunshine" (a Bill Withers classic) display the mellow silky flavor of smooth jazz with some unexpected yet warmly welcomed surprise turns along the way. Bassist, Marcus Miller takes it to another level in Deborah's rendition of, "Do I Do" (By Stevie Wonder). There's even a touch of some soft rock found in the Lenny Kravitz classic, "I Belong to You". Adding a more mature vibe to the song list, Deborah sings in sultry elegance the jazz standard, "The Man I Love" featuring a stellar performance by Eric Marienthal on sax. Undoubtedly you will not be able to sit still during Deborah's original song, "Move Your Body", which evokes an urban funk sound that commands you to do just that!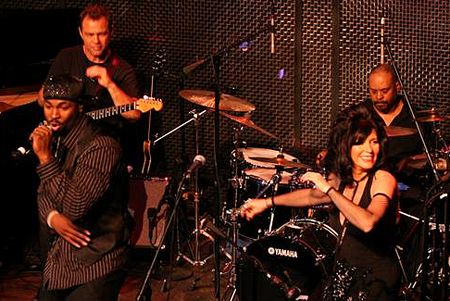 Producer, Jeff McCullough, owner of Tree Hill Media, applies his creative soulful talent to every song. With over 20 years in the business, Jeff's expertise will keep you moving and grooving. Jeff's musical arrangements take the songs by storm! Each melody, each composition, takes you on another musical journey making this CD an experience of pure joy! Deborah Flores, in her unique style and soulful vibe, provides something for everyone's musical pallet. Check it out today!
Link:
---
VIDEOS:
Deborah Flores - Ain't No Sunshine
---
Deborah Flores - Do I Do
---
Back to the Top - Back to the Music page