MUSIC - Cal Bennett, Saxophonist, writer, producer and artist representative.
---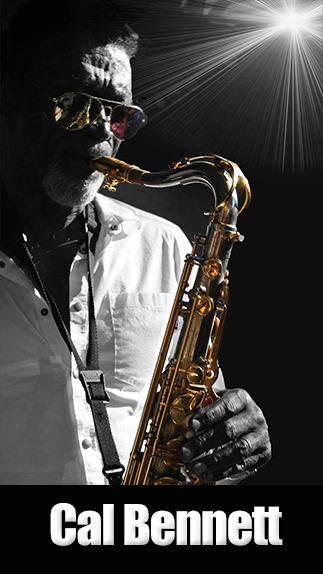 Saxophonist Cal Bennett was almost 20 when he soloed on Isaac Hayes' Academy Award-winning "Shaft" LP in 1971. He has recorded nine of his own albums and been featured on numerous others. Over the years he has performed and/or recorded with Isaac Hayes, Toni Braxton, Ice Cube, Stevie Wonder, Angie Stone, Bobby Lyle, Carl Anderson, The Agape International Choir, Ben Vereen, New Birth, Rob Mullins, Siedah Garrett, Niki Harris, Tito Jackson, Jay King from Club Nouveau, Greg Wright, Jack Ashford and the Funk Bros. and George Clinton, just to name a few." If you live in the L.A. area, and have attended a L.A. LAKERS home game, you may (on occasion) have heard Cal performing the National anthem to open it. Included here, is a video of him performing at a 2007 opening. Cal continues to open the events when the opportunity occurs. Cal released his first album in 1996, titled " A Stolen Moment", it topped at number 11 on the Billboard Jazz Contemporary Chart. In 1997, he was musical director and performed with Toni Braxton, when she debuted on The Tonight Show with Jay Leno. In 2003 he performed at the Playboy Jazz Festival opening for Al Jarreau, and in 2006, he (again) performed on The Tonight Show, this time as the featured soloist for music taken from the movie "Tsotsi" which won an Academy Award in the Best Foreign Film category with South African troubadour Vusi Mahlasela. Cal was the featured jazz artist in the Starbucks' print campaign, "Hear Music," as well as performing in commercials for Time Warner, AT&T, H&M Clothes, Johns Hopkins Medicine and Panasonic Japan. During his career, he has written and produced music for the soundtrack of the Action Bros. motion picture release of "Ninja Turf", scored music for the independent film "Venice Underground" and "The Passion Network", a Showtime original film. He has served as an artist representative and performer on The Los Angeles County Arts Commission since 2001. In 2009, Cal and Jon Swanson released "John Swanson's Rent Party". Cal released "Love Knows Love" (2011) and "Chill Grooves" (2012). He can be heard performing in a number of Los Angeles area venues and in clubs and at festivals around the world.
---
ARTICLES:
"Funky'er than smooth jazz and more hip than straight ahead"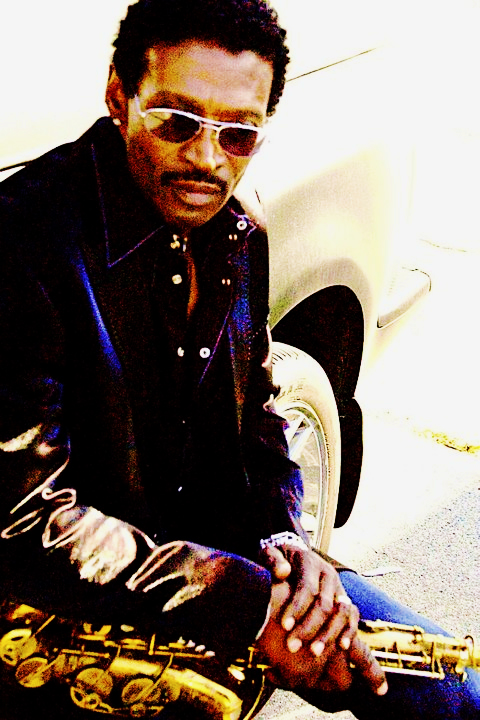 "Add a generous portion of sensuality and you have a very unique package… Here is a musician you will remember once you have experienced his artistry first hand. His stage persona is relaxed, intensely magnetic. A native of Houston, Texas, Cal Bennett comes from a dynamic group of extraordinary saxophonists who have emerged from that city. What sets him apart from the others is the unique freshness of his playing style, the freedom of his music and the commercial vibrancy of his compositions. The creative concepts behind his musical ideas evoke an innovative style that eclectically blends world rhythms, jazz, hip hop and soul into a delectable mix of original music." ~ Read article on SoundClick.com
---
"A NIGHT AT WINDOWS - Jazz at high elevation"
"Tall, laid-back saxophonist Cal Bennett and his powerful quartet lay into a rolling funk version of Miles Davis' "All Blues," and slowly the true character of the room is revealed. This modal bop sound, born in smoky basement clubs in the gritty core of urban America, rolls around the orange-hued interior of Windows' dining room, high atop downtown L.A.'s Transamerica Building, and then out through the great glass walls, dissipating into the lights of L.A. winking far below. Even Miles' compressed, urgent vibe succumbs to the sense of infinite space here, relaxed by the room's elevated chill." ~ Dean Kuipers | Times Staff Writer - L.A. Times
---
"JAZZ REVIEWS : Saxophonist Cal Bennett Plays It Cool at Mucho Gusto"
"COSTA MESA — Cal Bennett doesn't seem like the type to get ruffled, andthat's the way he plays his music--confidently, and with an attitude. Take the way the long, lean Los Angeles-based contemporary jazz saxophonist got his first show going Friday at Mucho Gusto. The performance, which kicked off a two-night stand at the club, was almost an hour late starting because the band was slow setting up and his drummer hadn't arrived. But Bennett didn't seem perturbed. He did acknowledge his tardiness with an announcement that the show would be "starting in 10 minutes" (it was more like 20), but otherwise he casually went about his pre-performance business." ~ ZAN STEWART | SPECIAL TO THE TIMES - LA Times
---
---
REVIEWS:
Cal Bennett - Moments Later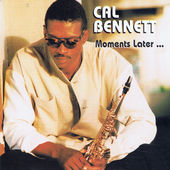 "Multi-saxophonist Cal Bennett stretches out into some interesting new territory on Moments Later-(Groove Time Jazz GTJ 2010; 61:00). An expressive player on tenor and alto, Bennett enlists the support of talents like Bobby Lyle and guitarist Toshi Yamagi to mix up timings and textures, and come up with some highly original, accessible soul. "The Big Earthbeat" is the adventurous centerpiece here, with Lyle's organ work and Yamagi's wah-wah guitar providing cool counterpoint to Bennett's muscular alto melody." ~ Hilarie Grey - Jazz Times
---
VIDEOS:
Cal Bennett: Step To Me
---
Cal Bennett: Fais Do Do 4 Peace
---
Sax Man Cal Bennett & the Human Beat Box * THE PINK PANTHER
---
Back to the Top - Back to the Music page